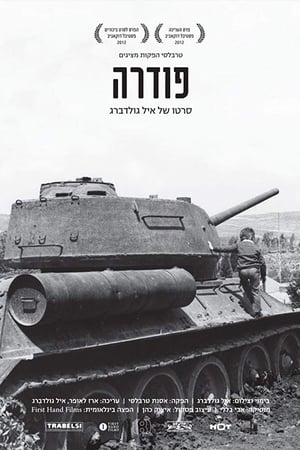 13 Best Movies Like Powder ...
If you liked this movie , you will probably love these too! In this list we highlight some of the best films that share a very similar mood to 'Powder', and are worth checking out.
1h 42m Crime Drama Fantasy Mystery Thriller Science Fiction
After an attack leaves him in limbo -- invisible to the living and also near death -- a teenager discovers the only person who might be able help him is his attacker.
1h 44m Drama
A grieving doctor is being contacted by his late wife through his patient's near death experiences.
3h 9m Fantasy Drama Crime
A supernatural tale set on death row in a Southern prison, where gentle giant John Coffey possesses the mysterious power to heal people's ailments. When the cell block's head guard, Paul Edgecomb, recognizes Coffey's miraculous gift, he tries desperately to help stave off the condemned man's execution.
4.
Midnight Special (2016)
1h 52m Adventure Drama Science Fiction
A father and son go on the run after the dad learns his child possesses special powers.
1h 51m Drama Horror Thriller
Five medical students, hoping to understand the mystery of what lies beyond life, embark on a dangerous experiment. When their hearts are stopped for a short period of time, they have a near-death experience…
1h 36m Drama Adventure Science Fiction Romance
Spanning over one thousand years, and three parallel stories, The Fountain is a story of love, death, spirituality, and the fragility of our existence in this world.
1h 41m Fantasy Horror Drama Thriller
A Catholic school newcomer falls in with a clique of teen witches who wield their powers against all who dare to cross them -- be they teachers, rivals or meddlesome parents.
1h 30m Fantasy
The elder one of each generation in the Furlong family is equipped with an extraordinary capacity. James discovers the nature of his at the time of an accident which causes the death of his father and his grandmother. Haunted by this mysterious evil he hides in a forest not to harm anybody. A few years later, Mae also takes refuge it in the forest and meets James.
9.
Something Wicked This Way Comes (1983)
1h 35m Fantasy Mystery Thriller
In a small American town, a diabolical circus arrives, granting wishes for the townsfolk, but twisted as only the esteemed Mr. Dark can make them. Can two young boys overcome the worst the devil himself can deal out?
24m Action & Adventure Animation Comedy Drama Mystery Sci-Fi & Fantasy
The Holy Grail War is a battle royale among seven magi who serve as Masters. Masters, through the use of the command seals they are given when they enter the war, command Heroic Spirits known as Servants to fight for them in battle. In the Fifth Holy Grail War, Rin Tohsaka is among the magi entering the competition. With her Servant, Archer, she hopes to obtain the ultimate prize—the Holy Grail, a magical artifact capable of granting its wielder any wish.One of Rin's classmates, Shirou Emiya, accidentally enters the competition and ends up commanding a Servant of his own known as Saber. As they find themselves facing mutual enemies, Rin and Shirou decide to form a temporary alliance as they challenge their opponents in the Holy Grail War.
1h 54m Fantasy Drama Mystery
After narrowly escaping a bizarre accident, a troubled teenager is plagued by visions of a large bunny rabbit that manipulates him to commit a series of crimes.
12.
Passion of Mind (2000)
1h 45m Drama Romance
When Marie, a widow in Provence with two daughters, locks her bedroom door and goes to sleep, she dreams about Marty, a literary agent in Manhattan who dreams equally vividly about Marie. The women look alike. Marie meets William who begins to court her. Marty meets Aaron, an accountant, becomes his friend and then his lover. Both women tell their lovers about their dream life. William is jealous, Aaron is accepting. Even though they've become lovers, Marie won't fall asleep next to William. Marie goes on holiday with William to Paris, and Marty wakes up with an ashtray from the hotel on her night stand. Are they the same person? What will unlock reality
1h 52m Drama Thriller
In a remote woodland cabin, a small town doctor discovers Nell - a beautiful young hermit woman with many secrets.
explore
Check out more list from our community