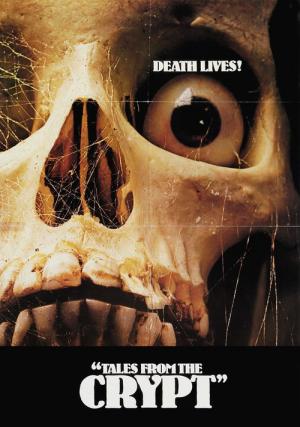 13 Best Series Like Tales From The Crypt ...
If you liked this one , you will for sure love these too! In this list we highlight some of the best films that share a very similar mood to 'Tales from the Crypt', and are worth checking out.
1.
From Dusk Till Dawn: The Series (2014)
2.
Tales from the Crypt (1989)
27m Comedy Mystery Crime Sci-Fi & Fantasy
Cadaverous scream legend the Crypt Keeper is your macabre host for these forays of fright and fun based on the classic E.C. Comics tales from back in the day. So shamble up to the bar and pick your poison. Will it be an insane Santa on a personal slay ride? Honeymooners out to fulfill the "til death do we part" vow ASAP?
3.
Masters of Horror (2005)
2h Horror Comedy
Inspired by the E.C. comics of the 1950s, George A. Romero and Stephen King bring five tales of terror to the screen.
46m Mystery Comedy Sci-Fi & Fantasy
A young boy's horror comic book comes to life in this anthology series of terrifying tales.
1h 27m Comedy Fantasy Horror
Revenge is served on a spear when dirty cops brutally murder Devin, an innocent African-American med student. Devin's soul is magically transferred into the body of an action figure named Ooga Booga. Armed only with his tribal weapon and the help of his old girlfriend, Donna, Ooga Booga takes to the streets and trailer parks to find the men who stole his bright future away from him. The bodies begin to pile up as Ooga Booga slices and dices his way through crooked cops, meth heads and demented city officials in order to clear his name.
1h 32m Horror
People who dial 976-EVIL receive supernatural powers and turn into satanic killers. When Spike dialed 976-EVIL, he knew it was an expensive toll call, but he didn't know that he'd have to pay for it with his soul.
8.
Tales from the Crypt: Demon Knight (1995)
1h 32m Horror Comedy Thriller
A man on the run is hunted by a demon known as the Collector.
1h 19m Horror Thriller Comedy
A group of college students break into an abandoned convent and become possessed by demonic spirits.
1h 42m Comedy Horror
Farmer Vincent kidnaps unsuspecting travelers and is burying them in his garden. Unfortunately for his victims, they are not dead. He feeds his victims to prepare them for his roadside stand. His motto is: It takes all kinds of critters...to make Farmer Vincent's fritters.
13.
Bordello of Blood (1996)
1h 27m Horror Comedy
Private eye Rafe Guttman is hired by repressed, born-again Katherine to find her missing bad-boy brother. The trail leads him to a whorehouse run by a thousand-year-old vampire and secretly backed by Katherine's boss, televangelist Jimmy Current.
explore
Check out more list from our community