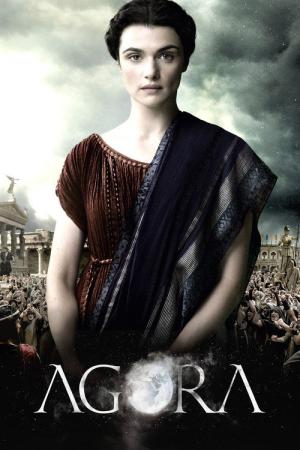 13 Best Movies Like Agora ...
If you liked this one , you will probably love these too! In this list we highlight some of the best films that share a very similar premise to 'Agora', and are worth checking out.
1.
Anna and the King (1999)
2h 28m Drama Romance History
The story of the romance between the King of Siam (now Thailand) and the widowed British school teacher Anna Leonowens during the 1860s. Anna teaches the children and becomes romanced by the King. She convinces him that a man can be loved by just one woman.
2.
The Nativity Story (2006)
1h 41m Drama History
Mary and Joseph make the hard journey to Bethlehem for a blessed event in this retelling of the Nativity story. This meticulously researched and visually lush adaptation of the biblical tale follows the pair on their arduous path to their arrival in a small village, where they find shelter in a quiet manger and Jesus is born.
2h 14m Drama History War
The Argentine, begins as Che and a band of Cuban exiles (led by Fidel Castro) reach the Cuban shore from Mexico in 1956. Within two years, they mobilized popular support and an army and toppled the U.S.-friendly regime of dictator Fulgencio Batista.
2h 17m Drama History Romance
A young queen falls in love with her physician, and they start a revolution that changes their nation forever.
2h 35m Adventure Drama History
England, 1021. Rob Cole, a boy born in a miserable mining town, swears to become a physician and vanquish disease and death. His harsh path of many years, a quest for knowledge besieged by countless challenges and sacrifices, leads him to the remote Isfahan, in Persia, where he meets Ibn Sina, the greatest healer of his time.
6.
A Frozen Flower (2008)
2h 13m Drama
A historical drama set in the Koryo dynasty and focused on the relationship between a king and his bodyguard. Under the dominance of Yuan Dynasty China, the king of Goryeo Dynasty Korea is pressured to produce a successor to the throne. Unable to make love to his queen because he is in love with his bodyguard, Hong Lim, the king asks the two of them to sleep together instead. This sexual contact formulates a forbidden love between Hong Lim and the Queen.
2h 5m History Action Adventure Drama
A falsely accused nobleman survives years of slavery to take vengeance on his best friend who betrayed him.
8.
One Night with the King (2006)
2h 3m Drama
This amazing biblical drama chronicles the brave and historic legend of Hadassah, a Jewish orphan with exceptional beauty who rises to become Queen Esther of Persia and saves Persian Jews from genocide. By revealing her heritage to the king, Esther thwarts the evil prime minister's plan to annihilate all Jews in the Persian Empire. The annual festival of Purim is inspired by her heroism.
2h 31m Drama History Romance
A drama about explorer John Smith and the clash between Native Americans and English settlers in the 17th century.
1h 45m Action Adventure History Romance Drama
In 79 A.D., Milo, a slave turned gladiator, finds himself in a race against time to save his true love Cassia, the beautiful daughter of a wealthy merchant who has been unwillingly betrothed to a corrupt Roman Senator. As Mount Vesuvius erupts in a torrent of blazing lava, Milo must fight his way out of the arena in order to save his beloved as the once magnificent Pompeii crumbles around him.
2h 35m Drama History Mystery
In 1839, the slave ship Amistad set sail from Cuba to America. During the long trip, Cinque leads the slaves in an unprecedented uprising. They are then held prisoner in Connecticut, and their release becomes the subject of heated debate. Freed slave Theodore Joadson wants Cinque and the others exonerated and recruits property lawyer Roger Baldwin to help his case. Eventually, John Quincy Adams also becomes an ally.
3h 11m Drama History
In the early years of the 20th century, Mohandas K. Gandhi, a British-trained lawyer, forsakes all worldly possessions to take up the cause of Indian independence. Faced with armed resistance from the British government, Gandhi adopts a policy of 'passive resistance', endeavouring to win freedom for his people without resorting to bloodshed.
2h 1m Drama Romance
June 1946: Stalin invites Russian emigres to return to the motherland. It's a trap: when a ship-load from France arrives in Odessa, only a physician and his family are spared execution or prison. He and his French wife (her passport ripped up) are sent to Kiev. She wants to return to France immediately; he knows that they are captives and must watch every step.
explore
Check out more list from our community