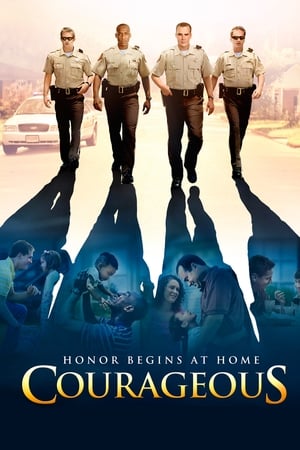 13 Best Movies Like Courageous ...
If you liked this movie , you will for sure love these too! In this selection we highlight some of the best films that share a very similar premise to 'Courageous', and are worth checking out.
1h 50m Drama Family
A young boy fighting cancer writes letters to God, touching lives in his neighborhood and inspiring hope among everyone he comes in contact. An unsuspecting substitute postman, with a troubled life of his own, becomes entangled in the boy's journey and his family by reading the letters. They inspire him to seek a better life for himself and his own son he's lost through his alcohol addiction.
2h Drama Romance
The family-friendly movie explores the transformational role prayer plays in the lives of the Jordan family. Tony and Elizabeth Jordan, a middle-class couple who seemingly have it all – great jobs, a beautiful daughter, their dream home. But appearances can be deceiving. In reality, the Jordan's marriage has become a war zone and their daughter is collateral damage. With the help of Miss Clara, an older, wiser woman, Elizabeth discovers she can start fighting for her family instead of against them. Through a newly energized faith, Elizabeth and Tony's real enemy doesn't have a prayer.
1h 54m Drama Romance
It seems that Bob Jones has everything a man could want, namely a fulfilling job and a beautiful, pregnant wife, Gail. But Bob's life is turned upside-down when he is diagnosed with cancer and given four months to live -- not even enough time to see his first child's birth. To cleanse himself of demons in his remaining days, Bob makes a video diary, hoping to pass along some wisdom to his future child. Along the way, he discovers a lot about himself.
2h 12m Drama
Although Sam has the mental capacity of a 7-year-old, he has a daughter with a homeless woman who abandons them when they leave the hospital, leaving Sam to raise Lucy on his own. But as Lucy grows up, Sam's limitations start to become a problem and the authorities take her away. Sam shames high-priced lawyer, Rita into taking his case pro bono and in turn teaches her the value of love and family.
7.
Heaven Is for Real (2014)
1h 39m Drama
The true story of the 4-year old son of a small-town pastor who, during emergency surgery, slips from consciousness and enters heaven. When he awakes, he recounts his experiences on the other side.
1h 49m Drama Thriller
Vera Farmiga's directorial debut, HIGHER GROUND, depicts the landscape of a tight-knit spiritual community thrown off-kilter when one of their own begins to question her faith. Inspired by screenwriter Carolyn S. Briggs' memoir This Dark World, the film tells the story of a thoughtful woman's struggles with belief, love, and trust - in human relationships as well as in God.
9.
The Last Sin Eater (2007)
2h 2m Drama Romance
In Albany, the marriage of Caleb and Catherine Holt is in crisis and they decide to divorce. However, Caleb's father, John, proposes that his son delays their separation process for forty days and follow a procedure called "The Love Dare" to make them love each other again.
11.
The Family Man (2000)
2h 5m Comedy Drama Romance Fantasy
Jack's lavish, fast-paced lifestyle changes one Christmas night when he stumbles into a grocery store holdup and disarms the gunman. The next morning he wakes up in bed lying next to Kate, his college sweetheart he left in order to pursue his career, and to the horrifying discovery that his former life no longer exists. As he stumbles through this alternate suburban universe, Jack finds himself at a crossroad where he must choose between his high-power career and the woman he loves.
12.
It's a Wonderful Life (1946)
13.
The Confession (2013)
1h 28m Drama TV Movie
Katie Lapp, a young Amish woman who goes on a journey in search of her identity - only to find herself embroiled in a mystery that must be solved before she can be reunited with the "Englisher" mother who gave her up to adoption 20 years earlier.
explore
Check out more list from our community