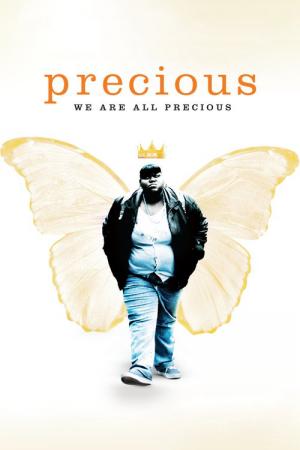 10 Best Movies Like Precious ...
If you liked this one , you will definitely love these too! In this collection we highlight some of the best films that share a very similar premise to 'Precious', and are worth checking out.
1h 41m Drama
After running away from her abusive mother, a streetwise teen seeks refuge with her father, but he rejects her when he learns that she's pregnant.
1h 36m Drama
After serving time in prison, former drug addict Sherry Swanson returns home to reclaim her young daughter from family members who have been raising the child. Sherry's family, especially her sister-in-law, doubt Sherry's ability to be a good mother, and Sherry finds her resolve to stay clean slowly weakening.
2h 15m Drama
Karl Childers is a mentally disabled man who has been in the custody of the state mental hospital since the age of 12 for killing his mother and her lover. Although thoroughly institutionalized, Karl is deemed fit to be released into the outside world.
2h 45m Drama
The film tells a story of a divorced couple trying to raise their young son. The story follows the boy for twelve years, from first grade at age 6 through 12th grade at age 17-18, and examines his relationship with his parents as he grows.
5.
Mysterious Skin (2004)
1h 48m Drama
A teenage hustler and a young man obsessed with alien abductions cross paths, together discovering a horrible, liberating truth.
6.
The Magdalene Sisters (2002)
1h 59m Drama
Four women are given into the custody of the Magdalene sisterhood asylum to correct their sinful behavior: Crispina and Rose have given birth to a premarital child, Margaret got raped by her cousin and the orphan Bernadette had been repeatedly caught flirting with the boys. All have to work in a laundry under the strict supervision of the nuns, who break their wills through sadistic punishment.
7.
This Boy's Life (1993)
1h 55m Drama
When a son and mother move to Seattle in hopes for a better life, the mother meets a seemingly polite man. Things go south when the man turns out to be abusive, endangering their lives. As the mother struggles to maintain hope in an impossible situation, the son has plans to escape.
1h 30m Drama
A morality tale of xenophobia, religious prejudice, mob violence, poverty, and their effect on two children in Liverpool during the Depression. When a shipyard closes, Liam and Teresa's dad loses his job. Liam, who's about 8, making his first Holy Communion, gets a regular dose of fire and brimstone at church. Teresa, about 13, has a job as a maid to the Jewish family that owns the closed shipyard. The lady of that house is having an affair, and Teresa becomes an accomplice. Liam stutters terribly, especially when troubled. Dad comes under the sway of the Fascists, who blame cheap Irish labor and Jewish owners. A Molotov cocktail brings things to a head.
1h 47m Drama
Despite his dedication to the junior-high students who fill his classroom, idealistic teacher Dan Dunne leads a secret life of addiction that the majority of his students will never know. But things change when a troubled student Drey makes a startling discovery of his secret life, causing a tenuous bond between the two that could either end disastrously or provide a catalyst of hope.
10.
Angela's Ashes (1999)
2h 25m Drama
Based on the best selling autobiography by Irish expat Frank McCourt, Angela's Ashes follows the experiences of young Frankie and his family as they try against all odds to escape the poverty endemic in the slums of pre-war Limerick. The film opens with the family in Brooklyn, but following the death of one of Frankie's siblings, they return home, only to find the situation there even worse. Prejudice against Frankie's Northern Irish father makes his search for employment in the Republic difficult despite his having fought for the IRA, and when he does find money, he spends the money on drink.
explore
Check out more list from our community