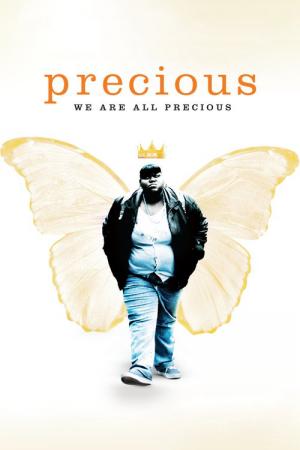 14 Best Movies Like Precious ...
If you liked this movie , you will probably love these too! In this collection we highlight some of the best films that share a very similar premise to 'Precious', and are worth checking out.
1h 35m Drama
Young and impulsive Rosetta lives with her alcoholic mother and, moved by despair, she will do anything to maintain a job.
2.
4 Months, 3 Weeks and 2 Days (2007)
1h 54m Drama
Two college roommates have 24 hours to make the ultimate choice as they finalize arrangements for a black market abortion.
2h 8m Drama
The family of Raymond, his wife Val and her brother Billy live in working-class London district. Also in their family is Val and Billy's mother Janet and grandmother Kath. Billy is a drug addict and Raymond kicks him out of the house, making him live on his own. Raymond is generally a rough and even violent person, and that leads to problems in the life of the family.
2h 45m Drama
The film tells a story of a divorced couple trying to raise their young son. The story follows the boy for twelve years, from first grade at age 6 through 12th grade at age 17-18, and examines his relationship with his parents as he grows.
5.
The United States of Leland (2003)
1h 48m Crime Drama
A withdrawn young man, Leland Fitzgerald is imprisoned for the murder of a mentally disabled boy, who also happened to be the brother of his girlfriend, Becky. As the community struggles to deal with the killing, Pearl Madison, a teacher at the prison, decides to write about Leland's case. Meanwhile, others affected by the murder, including Becky and her sister, Julie, must contend with their own problems.
2h 15m Drama
Karl Childers is a mentally disabled man who has been in the custody of the state mental hospital since the age of 12 for killing his mother and her lover. Although thoroughly institutionalized, Karl is deemed fit to be released into the outside world.
7.
Mysterious Skin (2004)
1h 48m Drama
A teenage hustler and a young man obsessed with alien abductions cross paths, together discovering a horrible, liberating truth.
2h 26m Drama
Aibileen Clark is a middle-aged African-American maid who has spent her life raising white children and has recently lost her only son; Minny Jackson is an African-American maid who has often offended her employers despite her family's struggles with money and her desperate need for jobs; and Eugenia "Skeeter" Phelan is a young white woman who has recently moved back home after graduating college to find out her childhood maid has mysteriously disappeared. These three stories intertwine to explain how life in Jackson, Mississippi revolves around "the help"; yet they are always kept at a certain distance because of racial lines.
1h 41m Drama
After running away from her abusive mother, a streetwise teen seeks refuge with her father, but he rejects her when he learns that she's pregnant.
10.
The Ballad of Jack and Rose (2005)
1h 51m Drama
Jack Slavin is an environmentalist with a heart condition who lives with his daughter, Rose, on an isolated island. While Jack fights against developers who wish to build in the area, he also craves more contact with other people. When he invites his girlfriend, Kathleen, and her sons, Rodney and Thaddius, to move in, Rose is upset. The complicated family dynamics makes things difficult for everyone in the house.
1h 40m Drama
Follows the fate of Lyle, a violent adolescent who, in lieu of prison, is placed in a juvenile mental institution where he encounters a group of equally troubled teens. This motley crew - abused, sexually confused, violent, and yet hanging on by their grit and anger - becomes Lyle's last lifeline as he fights to find meaning in a world that seems to defy understanding.
2h 7m Drama
When a schoolteacher is sacked, he projects his bad mood at his troubled teenage son. The son, in turn, buys a CD player from a pawnshop with counterfeit money. This starts a chain reaction of misery as every victim projects his problems on to another person.
1h 29m Drama
Freshman high-school student Melinda has refused to speak ever since she called the cops on a popular summer party. With her old friends snubbing her for being a rat, and her parents too busy to notice her troubles, she folds into herself, trying to hide her secret: that star senior Andy raped her at the party. But Melinda does manage to find solace in her art class headed by Mr. Freeman.
explore
Check out more list from our community