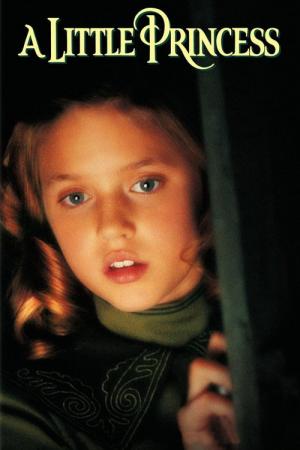 14 Best Movies Like A Little Princess ...
If you liked this movie , you will probably love these too! In this collection we highlight some of the best films that share a very similar mood to 'A Little Princess', and are worth checking out.
2h 6m Adventure Drama Family
Orphaned and alone except for an uncle, Hugo Cabret lives in the walls of a train station in 1930s Paris. Hugo's job is to oil and maintain the station's clocks, but to him, his more important task is to protect a broken automaton and notebook left to him by his late father. Accompanied by the goddaughter of an embittered toy merchant, Hugo embarks on a quest to solve the mystery of the automaton and find a place he can call home.
2.
Where the Red Fern Grows (1974)
3.
The Secret of Roan Inish (1994)
1h 43m Drama Family Fantasy
10-year-old Fiona is sent to live with her grandparents in a small fishing village in Donegal, Ireland. She soon learns the local legend that an ancestor of hers married a Selkie - a seal who can turn into a human. Years earlier, her baby brother was washed out to sea and never seen again, so when Fiona spies a naked little boy on the abandoned Isle of Roan Inish, she is compelled to investigate..
4.
The Secret Garden (2020)
1h 39m Family Fantasy Drama
Mary Lennox is born in India to wealthy British parents who never wanted her. When her parents suddenly die, she is sent back to England to live with her uncle. She meets her sickly cousin, and the two children find a wondrous secret garden lost in the grounds of Misselthwaite Manor.
5.
Princess Protection Program (2009)
1h 29m TV Movie Comedy Drama Family
When an evil dictator threatens to take over the kingdom, Princess Rosalinda gets put into the Princess Protection Program. She is taken under the wing of General Joe Mason, an agent from the agency, and his daughter, Carter, who works after school at a nearby bait shop. Rosalinda goes undercover as a regular teen named, Rosie with the help of Carter. In turn, Rosalinda helps Carter overcome insecurities with herself and her crush on Donny who also likes her but can't tell or get shy.
1h 41m Comedy Drama Family Romance
Bill Dancer and his young companion Curly Sue are the classic homeless folks with hearts of gold. Their scams are aimed not at turning a profit, but at getting enough to eat. When they scam the rich and beautiful Grey Ellison into believing she backed her Mercedes into Bill, they're only hoping for a free meal. But Grey is touched, and over the objections of her snotty fiancé.
1h 47m Family Drama
The team of people who saved Winter's life reassemble in the wake of her surrogate mother's passing in order to find her a companion so she can remain at the Clearwater Marine Hospital.
8.
Like Stars on Earth (2007)
2h 45m Drama
Ishaan Awasthi is an eight-year-old whose world is filled with wonders that no one else seems to appreciate. Colours, fish, dogs, and kites don't seem important to the adults, who are much more interested in things like homework, marks, and neatness. Ishaan cannot seem to get anything right in class; he is then sent to boarding school, where his life changes forever.
9.
The Railway Children (1970)
1h 49m Drama Family Comedy
After the enforced absence of their father, the three Waterbury children move with their mother to Yorkshire, where they find themselves involved in several unexpected dramas along the railway by their new home.
10.
Harry Potter and the Sorcerer's Stone (2001)
2h 32m Adventure Fantasy
Harry Potter has lived under the stairs at his aunt and uncle's house his whole life. But on his 11th birthday, he learns he's a powerful wizard -- with a place waiting for him at the Hogwarts School of Witchcraft and Wizardry. As he learns to harness his newfound powers with the help of the school's kindly headmaster, Harry uncovers the truth about his parents' deaths -- and about the villain who's to blame.
11.
The New Adventures of Pippi Longstocking (1988)
1h 40m Fantasy Adventure Family
After her father's ship is carried off by a sudden storm, the spunky Pippi Longstocking is stranded with her horse, Alfonso,and her pet monkey, Mr. Neilson, and takes up residence in the old family home, which is thought by neighborhood children to be haunted. Soon, two children, Tommy and his sister Anika, venture into the house only to meet up with Pippi. The three soon become friends and get into various adventures together, including cleaning the floor with scrubbing shoes, dodging the "splunks", going down a waterfall in barrels, and helping Pippi with the problem of having to go to an orphanage. Older children will probably get the most out of this movie.
12.
The Secret Garden (1987)
1h 40m TV Movie Drama Family
When a spoiled English girl living in 19th century India loses both parents in a cholera epidemic, she is sent back to England to live in a country mansion. The lord is a strange old man-- frail and deformed, immensely kind but so melancholy. She wishes to discover what has caused him so much sorrow and to bring joy back to the household. It all must have something to do with the screams and wails which echo through the house at night and no one wants to talk about.
13.
The Secret Garden (1993)
1h 42m Drama Family Fantasy
A young British girl born and reared in India loses her neglectful parents in an earthquake. She is returned to England to live at her uncle's castle. Her uncle is very distant due to the loss of his wife ten years before. Neglected once again, she begins exploring the estate and discovers a garden that has been locked and neglected. Aided by one of the servants' boys, she begins restoring the garden, and eventually discovers some other secrets of the manor.
1h 29m Comedy Family
The adventurous, young Madeline is very good at getting into trouble, but she's also fantastic at solving problems as well, and her school-mistress Miss Clavel is not too approving of her. The biggest problem comes up when Lord Covington decides to sell Madeline's school.
explore
Check out more list from our community