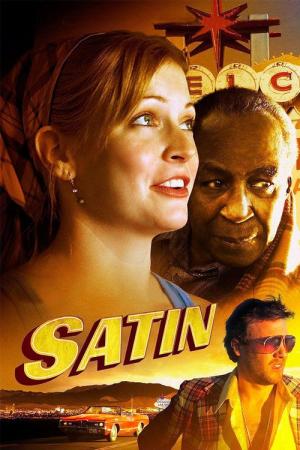 12 Best Satin Movies ...
If you liked this movie , you will for sure love these too! In this collection we highlight some of the best films that share a very similar mood to 'Satin', and are worth checking out.
1h 44m Comedy Drama Romance
Three teenage girls come of age while working at a pizza parlor in Mystic, Connecticut.
2.
Intimate Stories (2002)
1h 32m Comedy Drama
Three people and a baby set off on separate journeys, along the same road; their disparate dreams and stories intertwine amidst the breathtaking deserted Patagonic route.
1h 44m Comedy Romance
After leaving Washington D.C. hospital, plastic surgeon Ben Stone heads for California, where a lucrative practice in Beverly Hills awaits. After a car accident, he's sentenced to perform as the community's general practitioner.
4.
Two Family House (2000)
1h 44m Drama Romance
Buddy Visalo (Michael Rispoli) is a factory worker, a frustrated crooner who once had a shot at the big time. Buddy's dreams of greatness have been reduced to an endless series of failed moneymaking schemes. His latest is buying a two-family house for him and his wife, Estelle (Katherine Narducci) and converting the ground floor into a neighborhood bar where he can perform. The wrench in the works is that he also inherits the upstairs tenants, Mary,a pregnant Irish girl fresh off the boat (Kelly Macdonald) and her abusive, alcoholic husband, Jim (Kevin Conway). As Buddy's gang of Italians tries to handle the situation, the girl goes into labor, and a baby is born, forcing them all to confront the limits of their tolerance and compassion.
5.
The Fighting Temptations (2003)
2h 2m Comedy Music Romance
Darrin Hill, a slick-talking but down-on- his-luck NYC advertising exec, returns to his hometown in Georgia to claim the inheritance his aunt left him. But before Darrin can collect the money, he must fulfill his aunt's final wish -- to create a local choir.
6.
Schultze Gets the Blues (2003)
1h 54m Comedy Drama
Schultze is an accordion player and newly without work. When the local music club celebrates its 50th anniversary, his taste of music changes unexpectedly.
7.
The Thing Called Love (1993)
1h 56m Drama Romance
Miranda Presley moves from New York to Nashville to become a songwriter. At an unsuccessful audition she meets James Wright, a promising newcomer. After only a few days they marry but start to quickly regret it.
1h 25m Comedy Drama Romance
A rags-to-riches story of two friends, a small-time inventor and a sharky salesman, who hit rock bottom before coming up with a gizmo that becomes a worldwide phenomenon.
1h 55m Romance Drama
A romantic-drama, OLD FASHIONED centers on Clay Walsh, a former frat boy who gives up his carousing and now runs an antique shop in a small Midwestern college town. There, he has become notorious for his lofty and outdated theories on love and romance. When Amber Hewson, a free-spirited young woman with a restless soul, drifts into the area and rents the apartment above his shop, she finds herself surprisingly drawn to his noble ideas, which are new and intriguing to her. And Clay, though he tries to fight and deny it, simply cannot resist being attracted to her spontaneous and passionate embrace of life. Ultimately, Clay must step out from behind his relational theories, and Amber must overcome her own fears and deep wounds, as the two of them, together, attempt the impossible: an "old-fashioned" courtship in contemporary America.
10.
Daltry Calhoun (2005)
1h 40m Comedy Drama Music
In small town Tennessee, a ne'er-do-well man (Knoxville) wrestling for control over his fading golf club is reunited with his estranged daughter, a 14-year-old musical prodigy.
1h 49m Comedy Romance
Friends since childhood, a magazine editor and a hip-hop record executive stumble into romantic territory.
1h 52m Comedy Drama Music
Duets is a road-trip comedy which revolves around the little known world of karaoke and the whimsical characters who inhabit it. All roads lead to Omaha, site of a national karaoke competition where this motley group of singers and stars come together for a blow-out sing-off.
explore
Check out more list from our community