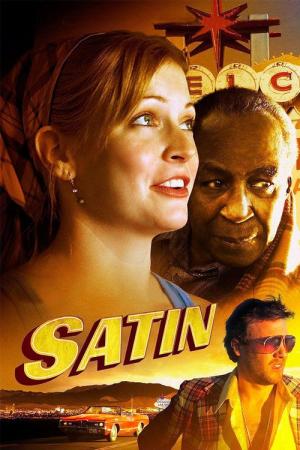 11 Best Satin Movies ...
If you liked this film , you will for sure love these too! In this list we highlight some of the best films that share a very similar premise to 'Satin', and are worth checking out.
1.
The Band's Visit (2007)
1h Reality
Making the Band 4 aired on MTV from June 18, 2007 to April 23, 2009. It centers on Diddy search for an all-male super group.
1h 51m Comedy Drama Family Music Romance
A high school social outcast and the popular girl bond through a shared love of music.
3.
The Fighting Temptations (2003)
2h 2m Comedy Music Romance
Darrin Hill, a slick-talking but down-on- his-luck NYC advertising exec, returns to his hometown in Georgia to claim the inheritance his aunt left him. But before Darrin can collect the money, he must fulfill his aunt's final wish -- to create a local choir.
1h 48m Comedy Drama Romance
Jonas Nightengale is a fraudulent Christian faith healer who makes a living travelling around America holding revival meetings and conducting 'miracles' with the help of his friend and manager, Jane, and their entourage.
1h 58m Drama Romance Comedy Music
A fish-out-of-water comedy about a talented street drummer from Harlem who enrolls in a Southern university, expecting to lead its marching band's drumline to victory. He initially flounders in his new world, before realizing that it takes more than talent to reach the top.
6.
Two Family House (2000)
1h 44m Drama Romance
Buddy Visalo (Michael Rispoli) is a factory worker, a frustrated crooner who once had a shot at the big time. Buddy's dreams of greatness have been reduced to an endless series of failed moneymaking schemes. His latest is buying a two-family house for him and his wife, Estelle (Katherine Narducci) and converting the ground floor into a neighborhood bar where he can perform. The wrench in the works is that he also inherits the upstairs tenants, Mary,a pregnant Irish girl fresh off the boat (Kelly Macdonald) and her abusive, alcoholic husband, Jim (Kevin Conway). As Buddy's gang of Italians tries to handle the situation, the girl goes into labor, and a baby is born, forcing them all to confront the limits of their tolerance and compassion.
1h 40m Comedy Drama Music Romance
Graced with a velvet voice, 21-year-old Violet Sanford heads to New York to pursue her dream of becoming a songwriter only to find her aspirations sidelined by the accolades and notoriety she receives at her "day" job as a barmaid at Coyote Ugly. The "Coyotes" as they are affectionately called tantalize customers and the media alike with their outrageous antics, making Coyote Ugly the watering hole for guys on the prowl.
8.
Murphy's Romance (1985)
1h 47m Comedy Romance
Emma is a divorced woman with a teen aged boy who moves into a small town and tries to make a go of a horse ranch. Murphy is the town druggist who steers business her way. Things are going along predictably until her ex husband shows up, needing a place to stay. The three of them form an intricate circle, Emma's son liking Murphy, but desperately wanting his father back.
1h 48m Comedy Romance
Jenna is a pregnant, unhappily married waitress in the deep south. She meets a newcomer to her town and falls into an unlikely relationship as a last attempt at happiness.
10.
Daltry Calhoun (2005)
1h 40m Comedy Drama Music
In small town Tennessee, a ne'er-do-well man (Knoxville) wrestling for control over his fading golf club is reunited with his estranged daughter, a 14-year-old musical prodigy.
11.
No Looking Back (1998)
1h 36m Drama Comedy Romance
Charlie returns to his old town where he meets his ex-girlfriend again and tries to get her back.
explore
Check out more list from our community