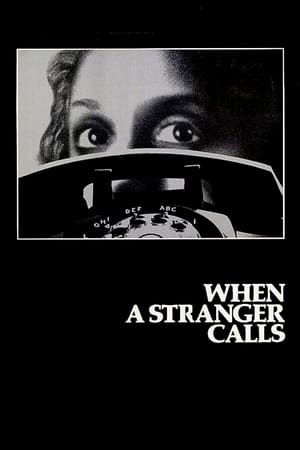 13 Best Movies Similar To When A Stranger Calls ...
If you liked this film , you will definitely love these too! In this list we highlight some of the best films that share a very similar mood to 'When a Stranger Calls', and are worth checking out.
1.
Nobody Gets Out Alive (2012)
2.
Babysitter Massacre (2013)
1h 18m Horror
A group of young women teamed together in their youth to run a babysitting business, when one of their friends died suddenly the group fell apart. Now years later they are all going their separate ways as college approaches, but on Halloween night someone is torturing and killing every member of the babysitter club...
3.
Vacancy 2: The First Cut (2008)
1h 26m Horror Thriller Mystery
Three young people check into the Meadow View Inn for a night's rest, fully unaware of the inn's sick-minded employees and their nefarious intentions.
1h 21m Horror Thriller
When a young woman takes a trip down Rogue River, her car mysteriously disappears. Lost without transport or communication, she accepts the hospitality of a stranger who offers her shelter for the night at his cabin. With no other options available, she reluctantly accepts only to forever regret it. The ensuing hours yield nothing but torture, indescribable pain, and horrific agony. If you've seen Misery, you've seen nothing. This movie starts where horror films end and leaves viewers paralysed by fear and disgust.
1h 28m Crime Horror Drama
Donna's senior prom is supposed to be the best night of her life, though a sadistic killer from her past has different plans for her and her friends.
6.
Don't Let Him In (2011)
2h 19m Action Thriller
Having conquered the Asian underworld, crime boss Don sets in motion a plan that will give him dominion over Europe.
1h 24m Horror Thriller
Chris crashes into a carload of other young people, and the group of stranded motorists is soon lost in the woods of West Virginia, where they're hunted by three cannibalistic mountain men who are grossly disfigured by generations of inbreeding.
8.
The Hitcher II: I've Been Waiting (2003)
1h 33m Action Thriller Horror
A sadistic serial killer terrorizes a couple driving on a rural highway in Texas while killing numerous people and framing them for his killings.
9.
When a Stranger Calls (1979)
1h 37m Horror Thriller Drama Crime Mystery
A psychopathic killer terrorizes a babysitter, then returns seven years later to menace her again.
1h 20m Horror Thriller
A young married couple becomes stranded at an isolated motel and find hidden video cameras in their room. They realize that unless they escape, they'll be the next victims of a snuff film.
1h 34m Horror Thriller
After a night of wild partying and missing their train, the group of students is invited to board another which happens to be heading their way. Once on board, members of the team begin to go missing, and their would-be saviors claim to have no idea what could have happened to them... When they discover the truth, it is too late to escape and they must fight for their lives against their captors to put an end to their ride to hell.
1h 53m Horror Drama
A group of unwitting teens are stranded near a strange wax museum and soon must fight to survive and keep from becoming the next exhibit.
explore
Check out more list from our community