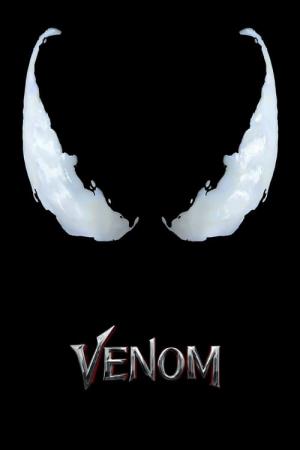 13 Best Movies Like Venom ...
If you liked this one , you will definitely love these too! In this collection we highlight some of the best films that share a very similar mood to 'Venom', and are worth checking out.
Bruce Banner, a genetics researcher with a tragic past, suffers massive radiation exposure in his laboratory that causes him to transform into a raging green monster when he gets angry.
2h 18m
Screenplay, Story: James Schamus
Characters: Jack Kirby
Characters: Stan Lee
Director: Ang Lee
Screenplay: Michael France
Screenplay: John Turman
Action Science Fiction
The adventures of teenager Max McGrath and alien companion Steel, who must harness and combine their tremendous new powers to evolve into the turbo-charged superhero Max Steel.
1h 32m
Director: Stewart Hendler
Screenplay: Christopher L. Yost
Action Adventure Science Fiction
When a kid accidentally triggers the universe's most lethal hunters' return to Earth, only a ragtag crew of ex-soldiers and a disgruntled female scientist can prevent the end of the human race.
1h 47m
Director, Writer: Shane Black
Writer: Fred Dekker
Science Fiction Action Thriller Adventure Horror Comedy
After he and his wife are murdered, marine Ray Garrison is resurrected by a team of scientists. Enhanced with nanotechnology, he becomes a superhuman, biotech killing machine—'Bloodshot'. As Ray first trains with fellow super-soldiers, he cannot recall anything from his former life. But when his memories flood back and he remembers the man that killed both him and his wife, he breaks out of the facility to get revenge, only to discover that there's more to the conspiracy than he thought.
1h 50m
Screenplay, Story: Jeff Wadlow
Director: Dave Wilson
Screenplay: Eric Heisserer
Action Science Fiction
Wisecracking mercenary Deadpool battles the evil and powerful Cable and other bad guys to save a boy's life.
1h 59m
Characters: Rob Liefeld
Characters: Fabian Nicieza
Director: David Leitch
Screenplay: Ryan Reynolds
Screenplay: Rhett Reese
Screenplay: Paul Wernick
Action Comedy Adventure
When an unexpected enemy emerges and threatens global safety and security, Nick Fury, director of the international peacekeeping agency known as S.H.I.E.L.D., finds himself in need of a team to pull the world back from the brink of disaster. Spanning the globe, a daring recruitment effort begins!
2h 23m
Director, Screenplay, Story: Joss Whedon
Characters: Jack Kirby
Story: Zak Penn
Science Fiction Action Adventure
7.
Maze Runner: The Death Cure (2018)
Thomas leads his group of escaped Gladers on their final and most dangerous mission yet. To save their friends, they must break into the legendary Last City, a WCKD-controlled labyrinth that may turn out to be the deadliest maze of all. Anyone who makes it out alive will get answers to the questions the Gladers have been asking since they first arrived in the maze.
2h 23m
Director: Wes Ball
Novel: James Dashner
Screenplay: T.S. Nowlin
Science Fiction Action
8.
The Incredible Hulk (2008)
Scientist Bruce Banner scours the planet for an antidote to the unbridled force of rage within him: the Hulk. But when the military masterminds who dream of exploiting his powers force him back to civilization, he finds himself coming face to face with a new, deadly foe.
1h 54m
Characters: Jack Kirby
Characters: Stan Lee
Director: Louis Leterrier
Screenplay: Zak Penn
Science Fiction Action Adventure
9.
The Amazing Spider-Man (2012)
Peter Parker is an outcast high schooler abandoned by his parents as a boy, leaving him to be raised by his Uncle Ben and Aunt May. Like most teenagers, Peter is trying to figure out who he is and how he got to be the person he is today. As Peter discovers a mysterious briefcase that belonged to his father, he begins a quest to understand his parents' disappearance – leading him directly to Oscorp and the lab of Dr. Curt Connors, his father's former partner. As Spider-Man is set on a collision course with Connors' alter ego, The Lizard, Peter will make life-altering choices to use his powers and shape his destiny to become a hero.
2h 16m
Screenplay, Story: James Vanderbilt
Characters: Steve Ditko
Characters: Stan Lee
Director: Marc Webb
Screenplay: Steve Kloves
Screenplay: Alvin Sargent
Action Adventure Fantasy
10.
Avengers: Age of Ultron (2015)
When Tony Stark tries to jumpstart a dormant peacekeeping program, things go awry and Earth's Mightiest Heroes are put to the ultimate test as the fate of the planet hangs in the balance. As the villainous Ultron emerges, it is up to The Avengers to stop him from enacting his terrible plans, and soon uneasy alliances and unexpected action pave the way for an epic and unique global adventure.
2h 21m
Director, Writer: Joss Whedon
Characters: Stan Lee
Characters: Jack Kirby
Action Adventure Science Fiction
11.
Guardians of the Galaxy Vol. 2 (2017)
The Guardians must fight to keep their newfound family together as they unravel the mysteries of Peter Quill's true parentage.
2h 17m
Director, Writer: James Gunn
Adventure Action Science Fiction Comedy
12.
Avengers: Endgame (2019)
After the devastating events of Avengers: Infinity War, the universe is in ruins due to the efforts of the Mad Titan, Thanos. With the help of remaining allies, the Avengers must assemble once more in order to undo Thanos' actions and restore order to the universe once and for all, no matter what consequences may be in store.
3h 1m
Director: Anthony Russo
Director: Joe Russo
Screenplay: Christopher Markus
Screenplay: Stephen McFeely
Adventure Science Fiction Action
13.
The Darkest Minds (2018)
After a disease kills 98% of America's children, the surviving 2% develop superpowers and are placed in internment camps. A 16-year-old girl escapes her camp and joins a group of other teens on the run from the government.
1h 45m
Director: Jennifer Yuh Nelson
Writer: Alexandra Bracken
Writer: Chad Hodge
Science Fiction Action Drama Romance Adventure Thriller
explore
Check out more list from our community