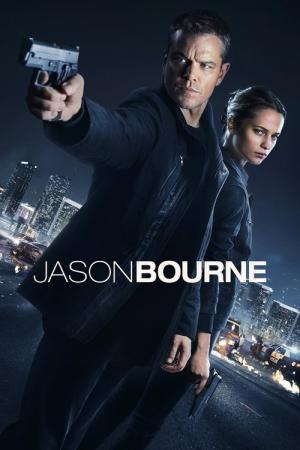 14 Best Movies Similar To The Bourne Series ...
If you liked this film , you will for sure love these too! In this selection we highlight some of the best films that share a very similar mood to 'Jason Bourne', and are worth checking out.
1h Crime Drama
Criminal Minds: Beyond Borders is a drama about the specialized International Division of the FBI tasked with solving crimes and coming to the rescue of Americans who find themselves in danger while abroad.
2.
Mechanic: Resurrection (2016)
1h 38m Action Crime Thriller
Arthur Bishop thought he had put his murderous past behind him when his most formidable foe kidnaps the love of his life. Now he is forced to travel the globe to complete three impossible assassinations, and do what he does best, make them look like accidents.
1h 49m Thriller Action
Ex-government operative Bryan Mills finds his life is shattered when he's falsely accused of a murder that hits close to home. As he's pursued by a savvy police inspector, Mills employs his particular set of skills to track the real killer and exact his unique brand of justice.
4.
The Bourne Identity (2002)
1h 59m Action Drama Mystery Thriller
Wounded to the brink of death and suffering from amnesia, Jason Bourne is rescued at sea by a fisherman. With nothing to go on but a Swiss bank account number, he starts to reconstruct his life, but finds that many people he encounters want him dead. However, Bourne realizes that he has the combat and mental skills of a world-class spy—but who does he work for?
5.
Mission: Impossible - Fallout (2018)
2h 27m Action Adventure
When an IMF mission ends badly, the world is faced with dire consequences. As Ethan Hunt takes it upon himself to fulfill his original briefing, the CIA begin to question his loyalty and his motives. The IMF team find themselves in a race against time, hunted by assassins while trying to prevent a global catastrophe.
1h 34m Action Thriller
A British Special Boat Service commando tracks down an international terrorist cell.
7.
John Wick: Chapter 3 – Parabellum (2019)
2h 10m Action Thriller Crime
Super-assassin John Wick returns with a $14 million price tag on his head and an army of bounty-hunting killers on his trail. After killing a member of the shadowy international assassin's guild, the High Table, John Wick is excommunicado, but the world's most ruthless hit men and women await his every turn.
8.
Live Free or Die Hard (2007)
2h 8m Action Thriller
John McClane is back and badder than ever, and this time he's working for Homeland Security. He calls on the services of a young hacker in his bid to stop a ring of Internet terrorists intent on taking control of America's computer infrastructure.
9.
The November Man (2014)
1h 48m Crime Action Thriller
An ex-CIA operative is brought back in on a very personal mission and finds himself pitted against his former pupil in a deadly game involving high level CIA officials and the Russian president-elect.
1h 34m Action Thriller
While vacationing with a friend in Paris, an American girl is kidnapped by a gang of human traffickers intent on selling her into forced prostitution. Working against the clock, her ex-spy father must pull out all the stops to save her. But with his best years possibly behind him, the job may be more than he can handle.
1h 38m Action Thriller
After failing to apprehend the terrorist behind a Paris attack that claimed dozens of lives, CIA agent Alice Racine is forced to live in London as a caseworker. Her mentor unexpectedly calls her back into action when the CIA discovers that another attack is imminent. Alice soon learns that the classified information she's uncovered has been compromised. Running for her life, she turns to a former soldier to help her prevent a lethal biological attack on the citizens of London.
1h 53m Action Thriller
Quan is a humble London businessman whose long-buried past erupts in a revenge-fueled vendetta when the only person left for him to love – his teenage daughter – dies in an Irish Republican Army car bombing. His relentless search to find the terrorists leads to a cat-and-mouse conflict with a British government official whose own past may hold the clues to the identities of the elusive killers.
13.
Fast & Furious Presents: Hobbs & Shaw (2019)
2h 17m Action Adventure Comedy
Ever since US Diplomatic Security Service Agent Hobbs and lawless outcast Shaw first faced off, they just have traded smack talk and body blows. But when cyber-genetically enhanced anarchist Brixton's ruthless actions threaten the future of humanity, they join forces to defeat him.
explore
Check out more list from our community