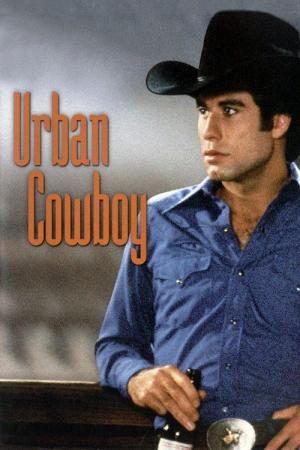 13 Best Movies Like Urban Cowboy ...
If you liked this one , you will probably love these too! In this list we highlight some of the best films that share a very similar premise to 'Urban Cowboy', and are worth checking out.
A female aerobics instructor meets a male reporter doing a story on health clubs, but it isn't love at first sight.
1h 55m
Director, Screenplay: James Bridges
Screenplay, Writer: Aaron Latham
Drama Romance
2.
The Competition (1980)
The movie centers on a piano competition whose winner is assured of success. It is Paul's last chance to compete, but newcomer Heidi may be a better pianist. Can romance be far away? Will she take a dive despite the pressure to win from her teacher, Greta, or will she condemn Paul to obscurity?
2h 3m
Director, Screenplay, Story: Joel Oliansky
Story: William Sackheim
Drama Romance Music
3.
All the Pretty Horses (2000)
The year is 1949. A young Texan named John Grady finds himself without a home after his mother sells the ranch where he has spent his entire life. Lured south of the border by the romance of cowboy life and the promise of a fresh start, Cole and his pal embark on an adventure that will test their resilience, define their maturity, and change their lives forever.
1h 57m
Director: Billy Bob Thornton
Screenplay: Ted Tally
Writer: Cormac McCarthy
Drama Romance Western
4.
Falling in Love (1984)
During shopping for Christmas, Frank and Molly run into each other. This fleeting short moment will start to change their lives, when they recognize each other months later in the train home and have a good time together. Although both are married and Frank has two little kids, they meet more and more often, their friendship becoming the most precious thing in their lives.
1h 42m
Director: Ulu Grosbard
Screenplay: Michael Cristofer
Drama Romance
Harvard Law student Oliver Barrett IV and music student Jennifer Cavilleri share a chemistry they cannot deny - and a love they cannot ignore. Despite their opposite backgrounds, the young couple put their hearts on the line for each other. When they marry, Oliver's wealthy father threatens to disown him. Jenny tries to reconcile the Barrett men, but to no avail.
1h 39m
Director: Arthur Hiller
Screenplay: Erich Segal
Drama Romance
After she discovers that her boyfriend has betrayed her, Hilary O'Neil is looking for a new start and a new job. She begins to work as a private nurse for a young man suffering from blood cancer. Slowly, they fall in love, but they always know their love cannot last because he is destined to die.
1h 51m
Director: Joel Schumacher
Novel: Marti Leimbach
Screenplay: Richard Friedenberg
Drama Romance
Birdee Pruitt has been humiliated on live television by her best friend, Connie, who's been sleeping with Birdee's husband, Bill. Birdee tries starting over with her daughter, Bernice, by returning to her small Texas hometown, but she's faced with petty old acquaintances who are thrilled to see Birdee unhappy -- except for her friend Justin. As he helps Birdee get back on her feet, love begins to blossom.
1h 54m
Director: Forest Whitaker
Screenplay: Steven Rogers
Drama Romance Comedy
9.
Twice in a Lifetime (1985)
A middle-aged steelworker is content with his job and his family, but feels that something is missing in his life. On his 50th birthday, he stops in at a local bar for a drink to celebrate. He finds himself attracted to the young, very sexy barmaid--and, to his surprise, he finds that she is also very attracted to him.
1h 51m
Director: Bud Yorkin
Writer: Colin Welland
Drama
10.
The Horse Whisperer (1998)
Based on the novel by the same name from Nicholas Evans, the talented Robert Redford presents this meditative family drama set in the country side. Redford not only directs but also stars in the roll of a cowboy with a magical talent for healing.
2h 50m
Director: Robert Redford
Novel: Nick Evans
Screenplay: Richard LaGravenese
Screenplay: Eric Roth
Drama Romance
11.
One Night Stand (1997)
In Los Angeles, Max Carlyle makes a good living directing commercials and has a happy home life with his wife, Mimi, and two children. When Carlyle travels to New York City to visit his friend Charlie, who has been diagnosed with AIDS, he has repeat run-ins with a beautiful woman, Karen, and eventually sleeps with her. Though he goes home the next day and doesn't return until a year later, Carlyle's infidelity still lingers.
1h 42m
Director, Screenplay: Mike Figgis
Drama
Cole Thornton, a gunfighter for hire, joins forces with an old friend, Sheriff J.P. Hara. Together with an old indian fighter and a gambler, they help a rancher and his family fight a rival rancher that is trying to steal their water.
2h
Director: Howard Hawks
Novel: Harry Brown
Screenplay: Leigh Brackett
Western Adventure Action
Dusty Chandler (Strait) is a super star in the country music world, but his shows have the style of a '70s rock concert. One day he takes a walk - out of his overdone concerts to find his real country roots. He's helped and hindered by friends and staff, but pushes on in his search for a real music style as well as a real romance.
1h 52m
Director: Christopher Cain
Writer: Rex McGee
Drama Music Romance
explore
Check out more list from our community