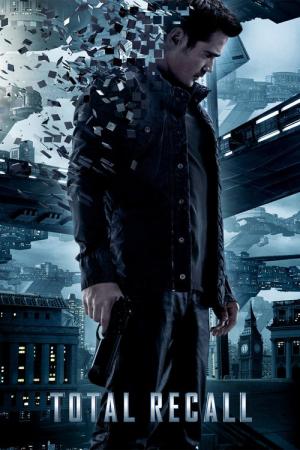 12 Best Movies Like Total Recall ...
If you liked this film , you will probably love these too! In this list we highlight some of the best films that share a very similar premise to 'Total Recall', and are worth checking out.
2h 16m Action Science Fiction
Set in the 22nd century, The Matrix tells the story of a computer hacker who joins a group of underground insurgents fighting the vast and powerful computers who now rule the earth.
1h 57m Science Fiction Drama Thriller
In the smog-choked dystopian Los Angeles of 2019, blade runner Rick Deckard is called out of retirement to terminate a quartet of replicants who have escaped to Earth seeking their creator for a way to extend their short life spans.
2h 1m Action Science Fiction Adventure Thriller
Welcome to Rekall, the company that can turn your dreams into real memories. For a factory worker named Douglas Quaid, even though he's got a beautiful wife who he loves, the mind-trip sounds like the perfect vacation from his frustrating life - real memories of life as a super-spy might be just what he needs. But when the procedure goes horribly wrong, Quaid becomes a hunted man. Finding himself on the run from the police - controlled by Chancellor Cohaagen, the leader of the free world - Quaid teams up with a rebel fighter to find the head of the underground resistance and stop Cohaagen. The line between fantasy and reality gets blurred and the fate of his world hangs in the balance as Quaid discovers his true identity, his true love, and his true fate.
1h 40m Mystery Science Fiction
A man struggles with memories of his past, including a wife he cannot remember, in a nightmarish world with no sun and run by beings with telekinetic powers who seek the souls of humans.
2h 16m Action Thriller Science Fiction Adventure
In 2019, Lincoln Six-Echo is a resident of a seemingly "Utopian" but contained facility. Like all of the inhabitants of this carefully-controlled environment, Lincoln hopes to be chosen to go to The Island — reportedly the last uncontaminated location on the planet. But Lincoln soon discovers that everything about his existence is a lie.
1h 53m Action Adventure Science Fiction
Construction worker Douglas Quaid discovers a memory chip in his brain during a virtual-reality trip. He also finds that his past has been invented to conceal a plot of planetary domination. Soon, he's off to Mars to find out who he is and who planted the chip.
1h 36m Science Fiction
In a dystopian future, Dredd, the most famous judge (a cop with instant field judiciary powers) is convicted for a crime he did not commit while his murderous counterpart escapes.
2h 25m Crime Drama Science Fiction Thriller
Set in the year 1999 during the last days of the old millennium, the movie tells the story of Lenny Nero, an ex-cop who now deals with data-discs containing recorded memories and emotions. One day he receives a disc which contains the memories of a murderer killing a prostitute. Lenny investigates and is pulled deeper and deeper in a whirl of blackmail, murder and rape. Will he survive and solve the case?
1h 51m Action Science Fiction Thriller Crime
In the future, medical technology has advanced to the point where people can buy artificial organs to extend their lives. But if they default on payments, an organization known as the Union sends agents to repossess the organs. Remy is one of the best agents in the business, but when he becomes the recipient of an artificial heart, he finds himself in the same dire straits as his many victims.
10.
The Running Man (1987)
1h 41m Science Fiction Action Thriller
By 2017, the global economy has collapsed and U.S. society has become a totalitarian police state, censoring all cultural activity. The government pacifies the populace by broadcasting a number of game shows in which convicted criminals fight for their lives, including the gladiator-style The Running Man, hosted by the ruthless Damon Killian, where "runners" attempt to evade "stalkers" and certain death for a chance to be pardoned and set free.
11.
Universal Soldier (1992)
1h 42m Thriller Action Science Fiction Crime
An American soldier who had been killed during the Vietnam War is revived 25 years later by the military as a semi-android, UniSols, a high-tech soldier of the future. After the failure of the initiative to erase all the soldier's memories, he begins to experience flashbacks that are forcing him to recall his past.
12.
Minority Report (2002)
2h 25m Action Thriller Science Fiction Mystery
John Anderton is a top 'Precrime' cop in the late-21st century, when technology can predict crimes before they're committed. But Anderton becomes the quarry when another investigator targets him for a murder charge.
explore
Check out more list from our community