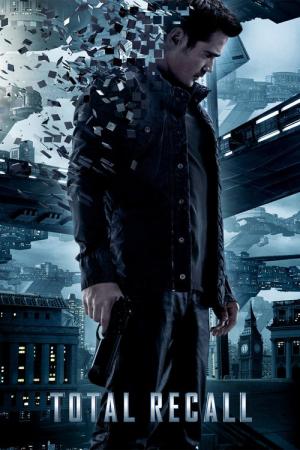 11 Best Movies Like Total Recall ...
If you liked this movie , you will for sure love these too! In this selection we highlight some of the best films that share a very similar premise to 'Total Recall', and are worth checking out.
1h 36m Science Fiction
In a dystopian future, Dredd, the most famous judge (a cop with instant field judiciary powers) is convicted for a crime he did not commit while his murderous counterpart escapes.
1h 59m Action Adventure Mystery Science Fiction Thriller
Michael Jennings is a genius who's hired – and paid handsomely – by high-tech firms to work on highly sensitive projects, after which his short-term memory is erased so he's incapable of breaching security. But at the end of a three-year job, he's told he isn't getting a paycheck and instead receives a mysterious envelope. In it are clues he must piece together to find out why he wasn't paid – and why he's now in hot water.
2h 16m Action Science Fiction
Set in the 22nd century, The Matrix tells the story of a computer hacker who joins a group of underground insurgents fighting the vast and powerful computers who now rule the earth.
2h 25m Crime Drama Science Fiction Thriller
Set in the year 1999 during the last days of the old millennium, the movie tells the story of Lenny Nero, an ex-cop who now deals with data-discs containing recorded memories and emotions. One day he receives a disc which contains the memories of a murderer killing a prostitute. Lenny investigates and is pulled deeper and deeper in a whirl of blackmail, murder and rape. Will he survive and solve the case?
5.
Minority Report (2002)
2h 25m Action Thriller Science Fiction Mystery
John Anderton is a top 'Precrime' cop in the late-21st century, when technology can predict crimes before they're committed. But Anderton becomes the quarry when another investigator targets him for a murder charge.
1h 50m Science Fiction
Time-traveling bounty hunters find a doomed race-car driver in the past and bring him to 2009 New York, where his mind will be replaced with that of a terminally ill billionaire.
1h 51m Action Science Fiction Thriller Crime
In the future, medical technology has advanced to the point where people can buy artificial organs to extend their lives. But if they default on payments, an organization known as the Union sends agents to repossess the organs. Remy is one of the best agents in the business, but when he becomes the recipient of an artificial heart, he finds himself in the same dire straits as his many victims.
1h 57m Science Fiction Drama Thriller
In the smog-choked dystopian Los Angeles of 2019, blade runner Rick Deckard is called out of retirement to terminate a quartet of replicants who have escaped to Earth seeking their creator for a way to extend their short life spans.
1h 40m Mystery Science Fiction
A man struggles with memories of his past, including a wife he cannot remember, in a nightmarish world with no sun and run by beings with telekinetic powers who seek the souls of humans.
10.
Demolition Man (1993)
1h 55m Crime Action Science Fiction
Simon Phoenix, a violent criminal cryogenically frozen in 1996, escapes during a parole hearing in 2032 in the utopia of San Angeles. Police are incapable of dealing with his violent ways and turn to his captor, who had also been cryogenically frozen after being wrongfully accused of killing 30 innocent people while apprehending Phoenix.
1h 58m Science Fiction Action
In RoboCop, the year is 2028 and multinational conglomerate OmniCorp is at the center of robot technology. Overseas, their drones have been used by the military for years, but have been forbidden for law enforcement in America. Now OmniCorp wants to bring their controversial technology to the home front, and they see a golden opportunity to do it. When Alex Murphy – a loving husband, father and good cop doing his best to stem the tide of crime and corruption in Detroit – is critically injured, OmniCorp sees their chance to build a part-man, part-robot police officer. OmniCorp envisions a RoboCop in every city and even more billions for their shareholders, but they never counted on one thing: there is still a man inside the machine.
explore
Check out more list from our community