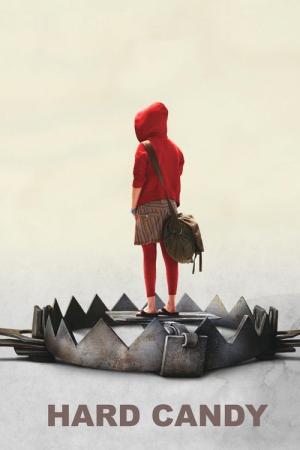 14 Best Movies Similar To Hard Candy ...
If you liked this movie , you will probably love these too! In this collection we highlight some of the best films that share a very similar mood to 'Hard Candy', and are worth checking out.
2h Drama Thriller Mystery Action
With no clue how he came to be imprisoned, drugged and tortured for 15 years, a desperate businessman seeks revenge on his captors.
2.
The Business of Strangers (2001)
1h 24m Drama Thriller
A dark thriller about a successful businesswoman and her young assistant who toy with a slow-witted businessman while stuck at an airport hotel.
1h 48m Drama Thriller
A woman moves into an apartment in Manhattan and learns that the previous tenant's life ended mysteriously after they fell from the balcony.
4.
Single White Female (1992)
1h 47m Thriller
Attractive Manhattanite Allison Jones has it all: a handsome beau, a rent-controlled apartment, and a promising career as a fashion designer. When boyfriend Sam proves unfaithful, Allison strikes out on her own but must use the classifieds to seek out a roommate in order to keep her spacious digs.
1h 36m Thriller
Sy "the photo guy" Parrish has lovingly developed photos for the Yorkin family since their son was a baby. But as the Yorkins' lives become fuller, Sy's only seems lonelier, until he eventually believes he's part of their family. When "Uncle" Sy's picture-perfect fantasy collides with an ugly dose of reality, what happens next "has the spine-tingling elements of the best psychological thrillers!"
1h 36m Drama Thriller
After her widowed father dies, deaf teenager Dot moves in with her godparents, Olivia and Paul Deer. The Deers' daughter, Nina, is openly hostile to Dot, but that does not prevent her from telling her secrets to her silent stepsister, including the fact that she wants to kill her lecherous father.
2h Drama Thriller
When an Egyptian terrorism suspect "disappears" on a flight from Africa to Washington DC, his American wife and a CIA analyst find themselves caught up in a struggle to secure his release from a secret detention facility somewhere outside the US.
1h 45m Drama Thriller
Parole officer Jack Mabry has only a few weeks left before retirement and wishes to finish out the cases he's been assigned. One such case is that of Gerald 'Stone' Creeson, a convicted arsonist who is up for parole. Jack is initially reluctant to indulge Stone in the coarse banter he wishes to pursue and feels little sympathy for the prisoner's pleads for an early release. Seeing little hope in convincing Jack himself, Stone arranges for his wife to seduce the officer, but motives and intentions steadily blur amidst the passions and buried secrets of the corrupted players in this deadly game of deception.
9.
The Hand That Rocks the Cradle (1992)
1h 50m Drama Thriller
A suburban family chooses seemingly sweet Peyton Flanders as their newborn's nanny. Only much later does the infant's mother, Claire Bartel, realize Peyton's true intentions -- to destroy Claire and replace her in the family. The nail-biting suspense builds quickly in this chilling psychological thriller about deception and bitter revenge.
10.
The Witch Who Came from the Sea (1976)
1h 28m Drama Horror
Anger stemming from being abused as a child drives an alcoholic's daughter to kill as an adult.
1h 28m Horror Thriller Drama
A jealous woman plots revenge after her former beau returns to their hometown with a pretty new girlfriend.
1h 44m Crime Drama Thriller
A suburban family is torn apart when fourteen-year-old Annie meets her first boyfriend online. After months of communicating via online chat and phone, Annie discovers her friend is not who he originally claimed to be. Shocked into disbelief, her parents are shattered by their daughter's actions and struggle to support her as she comes to terms with what has happened to her once innocent life.
2h 18m Thriller Crime Drama Mystery
The lives of three men who were childhood friends are shattered when one of them has a family tragedy.
14.
Megan Is Missing (2011)
1h 25m Drama Horror Thriller
Fictional drama based on actual events, about two teenage girls who encounter an Internet predator.
explore
Check out more list from our community