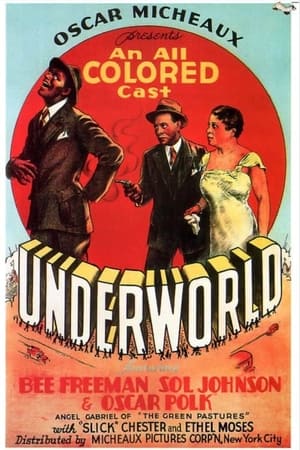 12 Best Movies Like Underworld ...
If you liked Underworld, you will love these movies! In this selection we highlight some of the best films that share a very similar mood to Underworld, and are worth checking out.
1.
Abraham Lincoln: Vampire Hunter (2012)
President Lincoln's mother is killed by a supernatural creature, which fuels his passion to crush vampires and their slave-owning helpers.
1h 34m
Novel, Screenplay: Seth Grahame-Smith
Director: Timur Bekmambetov
Screenplay: Simon Kinberg
Action Fantasy Horror
2.
The Twilight Saga: Breaking Dawn - Part 2 (2012)
After the birth of Renesmee, the Cullens gather other vampire clans in order to protect the child from a false allegation that puts the family in front of the Volturi.
1h 55m
Director: Bill Condon
Novel: Stephenie Meyer
Screenplay: Melissa Rosenberg
Adventure Fantasy Drama Romance
A rare mutation has occurred within the vampire community - The Reaper. A vampire so consumed with an insatiable bloodlust that they prey on vampires as well as humans, transforming victims who are unlucky enough to survive into Reapers themselves. Blade is asked by the Vampire Nation for his help in preventing a nightmare plague that would wipe out both humans and vampires.
1h 57m
Characters: Gene Colan
Characters: Marv Wolfman
Director: Guillermo del Toro
Writer: David S. Goyer
Fantasy Horror Action Thriller
4.
Underworld: Rise of the Lycans (2009)
A prequel to the first two Underworld films, this fantasy explains the origins of the feud between the Vampires and the Lycans. Aided by his secret love, Sonja, courageous Lucian leads the Lycans in battle against brutal Vampire king Viktor. Determined to break the king's enslavement of his people, Lucian faces off against the Death Dealer army in a bid for Lycan independence.
1h 32m
Characters, Screenplay, Story: Danny McBride
Characters, Story: Len Wiseman
Characters: Kevin Grevioux
Director: Patrick Tatopoulos
Screenplay: Howard McCain
Screenplay: Dirk Blackman
Writer: Robert Orr
Fantasy Action Thriller
The church enlists a team of vampire-hunters to hunt down and destroy a group of vampires searching for an ancient relic that will allow them to exist in sunlight.
1h 48m
Director: John Carpenter
Novel: John Steakley
Screenplay: Don Jakoby
Action Fantasy Horror
6.
Underworld: Evolution (2006)
As the war between the vampires and the Lycans rages on, Selene, a former member of the Death Dealers (an elite vampire special forces unit that hunts werewolves), and Michael, the werewolf hybrid, work together in an effort to unlock the secrets of their respective bloodlines.
1h 46m
Characters, Screenplay, Story: Danny McBride
Characters, Director, Story: Len Wiseman
Characters: Kevin Grevioux
Fantasy Action Thriller
The Daywalker known as "Blade" - a half-vampire, half-mortal man - becomes the protector of humanity against an underground army of vampires.
2h
Characters: Gene Colan
Characters: Marv Wolfman
Director: Stephen Norrington
Writer: David S. Goyer
Horror Action
8.
Werewolf: The Beast Among Us (2012)
Set in a 19th century village, a young man studying under a local doctor joins a team of hunters on the trail of a wolf-like creature.
1h 33m
Director: Louis Morneau
Screenplay: Louis Morneau
Screenplay: Michael Tabb
Drama Horror Thriller
Exactly one year after young rock guitarist Eric Draven and his fiancée are brutally killed by a ruthless gang of criminals, Draven—watched over by a hypnotic crow—returns from the grave to exact revenge.
1h 42m
Director: Alex Proyas
Screenplay: David J. Schow
Screenplay: John Shirley
Fantasy Action Thriller
The vampire Angel, cursed with a soul, moves to Los Angeles and aids people with supernatural-related problems while questing for his own redemption. A spin-off from Buffy the Vampire Slayer.
41m
Creator: Joss Whedon
Creator: David Greenwalt
Sci-Fi & Fantasy Drama
11.
Ghost Rider: Spirit of Vengeance (2011)
When the devil resurfaces with aims to take over the world in human form, Johnny Blaze reluctantly comes out of hiding to transform into the flame-spewing supernatural hero Ghost Rider -- and rescue a 10-year-old boy from an unsavory end.
1h 36m
Screenplay, Story: David S. Goyer
Characters: Roy Thomas
Director: Brian Taylor
Director: Mark Neveldine
Screenplay: Seth Hoffman
Screenplay: Scott M. Gimple
Action Fantasy Thriller
12.
Underworld: Blood Wars (2016)
Vampire death dealer Selene fends off brutal attacks from both the Lycan clan and the Vampire faction that betrayed her. With her only allies, David and his father Thomas, she must stop the eternal war between Lycans and Vampires, even if it means she has to make the ultimate sacrifice.
1h 31m
Screenplay, Story: Cory Goodman
Characters: Len Wiseman
Characters: Danny McBride
Characters: Kevin Grevioux
Director: Anna Foerster
Story: Kyle Ward
Fantasy Action Thriller
explore
Check out more list from our community