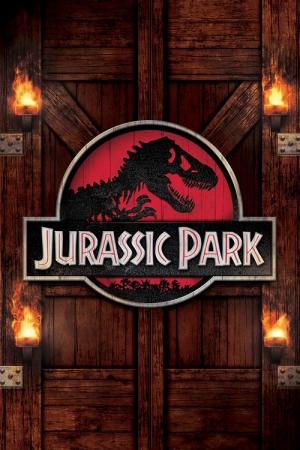 14 Best Jurassic Park Similar Movies ...
If you liked this film , you will definitely love these too! In this list we highlight some of the best films that share a very similar mood to 'Jurassic Park', and are worth checking out.
1.
Jurassic Park III (2001)
1h 32m Adventure Action Thriller Science Fiction
In need of funds for research, Dr. Alan Grant accepts a large sum of money to accompany Paul and Amanda Kirby on an aerial tour of the infamous Isla Sorna. It isn't long before all hell breaks loose and the stranded wayfarers must fight for survival as a host of new -- and even more deadly -- dinosaurs try to make snacks of them.
2.
The Land That Time Forgot (2009)
1h 30m Action Fantasy Science Fiction
Shipwrecked castaways stumble upon the mysterious island of Caprona in the Bermuda Triangle, confronting man-eating dinosaurs and a stranded German U-Boat crew while trying to escape.
3.
Anacondas: Trail of Blood (2009)
1h 29m Action Horror Science Fiction
A genetically created Anaconda, cut in half, regenerates itself into two aggressive giant snakes, due to the Blood Orchid.
4.
The Lost World: Jurassic Park (1997)
2h 9m Adventure Action Science Fiction
Four years after Jurassic Park's genetically bred dinosaurs ran amok, multimillionaire John Hammond shocks chaos theorist Ian Malcolm by revealing that he has been breeding more beasties at a secret location. Malcolm, his paleontologist ladylove and a wildlife videographer join an expedition to document the lethal lizards' natural behavior in this action-packed thriller.
2h 4m Horror Thriller Adventure
When an insatiable great white shark terrorizes the townspeople of Amity Island, the police chief, an oceanographer and a grizzled shark hunter seek to destroy the blood-thirsty beast.
1h 29m Adventure Horror Thriller
A "National Geographic" film crew is taken hostage by an insane hunter, who takes them along on his quest to capture the world's largest - and deadliest - snake.
7.
The Jurassic Games (2018)
8.
A Sound of Thunder (2005)
1h 41m Thriller Science Fiction Adventure Action
When a hunter sent back to the prehistoric era runs off the path he must not leave, he causes a chain reaction that alters history in disastrous ways.
2h 3m Action Drama Science Fiction
Ford Brody, a Navy bomb expert, has just reunited with his family in San Francisco when he is forced to go to Japan to help his estranged father, Joe. Soon, both men are swept up in an escalating crisis when an ancient alpha predator arises from the sea to combat malevolent adversaries that threaten the survival of humanity. The creatures leave colossal destruction in their wake, as they make their way toward their final battleground: San Francisco.
10.
Triassic World (2018)
11.
Jurassic World: Fallen Kingdom (2018)
2h 9m Action Adventure Science Fiction
Three years after the demise of Jurassic World, a volcanic eruption threatens the remaining dinosaurs on the isla Nublar, so Claire Dearing, the former park manager, recruits Owen Grady to help prevent the extinction of the dinosaurs once again.
1h 53m Action Adventure Drama
An unprecedented series of violent tornadoes is sweeping across Oklahoma. Tornado chasers, headed by Dr. Jo Harding, attempt to release a groundbreaking device that will allow them to track them and create a more advanced warning system. They are joined by Jo's soon to be ex-husband Bill, a former tornado chaser himself, and his girlfriend Melissa.
13.
Planet of the Apes (2001)
1h 59m Thriller Science Fiction Action Adventure
After a spectacular crash-landing on an uncharted planet, brash astronaut Leo Davidson finds himself trapped in a savage world where talking apes dominate the human race. Desperate to find a way home, Leo must evade the invincible gorilla army led by Ruthless General Thade.
14.
Journey to the Center of the Earth (2008)
1h 33m Action Science Fiction Adventure Comedy Family
On a quest to find out what happened to his missing brother, a scientist, his nephew and their mountain guide discover a fantastic and dangerous lost world in the center of the earth.
explore
Check out more list from our community