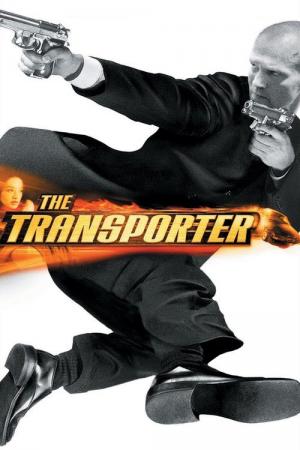 13 Best Movies Like Transporter ...
If you liked this one , you will for sure love these too! In this list we highlight some of the best films that share a very similar mood to 'The Transporter', and are worth checking out.
1.
Hitman: Agent 47 (2015)
1h 36m Action Crime Thriller
An assassin teams up with a woman to help her find her father and uncover the mysteries of her ancestry.
2.
Black Moon Rising (1986)
1h 40m Action
An FBI free-lancer stashes a stolen Las Vegas-crime tape in a high-tech car stolen by someone else.
3.
Gone in Sixty Seconds (2000)
1h 58m Action Crime Thriller
Upon learning that he has to come out of retirement to steal 50 cars in one night to save his brother Kip's life, former car thief Randall "Memphis" Raines enlists help from a few "boost happy" pals to accomplish a seemingly impossible feat. From countless car chases to relentless cops, the high-octane excitement builds as Randall swerves around more than a few roadblocks to keep Kip alive.
1h 29m Action Thriller Drama
A genetically engineered assassin with deadly aim, known only as "Agent 47" eliminates strategic targets for a top-secret organization. But when he's double-crossed, the hunter becomes the prey as 47 finds himself in a life-or-death game of international intrigue.
1h 34m Thriller Action
A young man receives an emergency phone call on his cell phone from an older woman. She claims to have been kidnapped – and the kidnappers have targeted her husband and child next.
1h 27m Action Thriller Crime
Professional driver Frank Martin is living in Miami, where he is temporarily filling in for a friend as the chauffeur for a government narcotics control policymaker and his family. The young boy in the family is targeted for kidnapping, and Frank immediately becomes involved in protecting the child and exposing the kidnappers.
1h 30m Action Crime Drama
In a dystopian Detroit, grand houses that once housed the wealthy are now homes of the city's most-dangerous criminals. Surrounding the area is a giant wall to keep the rest of Detroit safe. For undercover cop Damien Collier, every day is a battle against corruption as he struggles to bring his father's killer, Tremaine, to justice. Meanwhile, Damien and an ex-con named Lino work together to save the city from a plot to destroy it.
8.
The Fast and the Furious (2001)
1h 46m Action Crime Thriller
Dominic Toretto is a Los Angeles street racer suspected of masterminding a series of big-rig hijackings. When undercover cop Brian O'Conner infiltrates Toretto's iconoclastic crew, he falls for Toretto's sister and must choose a side: the gang or the LAPD.
9.
Transporter: The Series (2012)
45m Action & Adventure Crime Drama
The adventures of professional transporter Frank Martin, who can always be counted on to get the job done—discreetly. Operating in a seedy underworld of dangerous criminals and desperate players, his three rules are: Never change the deal, no names, and never open the package. Occasionally, complications arise and rules get broken.
1h 33m Action Thriller Crime
Arthur Bishop is a 'mechanic' - an elite assassin with a strict code and unique talent for cleanly eliminating targets. It's a job that requires professional perfection and total detachment, and Bishop is the best in the business. But when he is ordered to take out his mentor and close friend Harry, Bishop is anything but detached.
2h 30m Action Crime Thriller
After fighting his way through an apartment building populated by an army of dangerous criminals and escaping with his life, SWAT team member Rama goes undercover, joining a powerful Indonesian crime syndicate to protect his family and uncover corrupt members of his own force.
12.
The Transporter Refueled (2015)
1h 36m Action Thriller Crime
The fast-paced action movie is again set in the criminal underworld in France, where Frank Martin is known as The Transporter, because he is the best driver and mercenary money can buy. In this installment, he meets Anna and they attempt to take down a group of ruthless Russian human traffickers who also have kidnapped Frank's father.
2h 10m Action Thriller Crime
Former cop Brian O'Conner partners with ex-con Dom Toretto on the opposite side of the law. Since Brian and Mia Toretto broke Dom out of custody, they've blown across many borders to elude authorities. Now backed into a corner in Rio de Janeiro, they must pull one last job in order to gain their freedom.
explore
Check out more list from our community