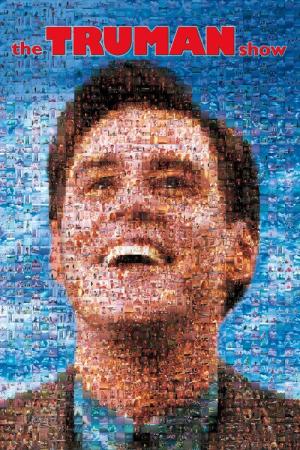 14 Best Movies Like The Truman Show ...
If you liked this movie , you will definitely love these too! In this selection we highlight some of the best films that share a very similar mood to 'The Truman Show', and are worth checking out.
1.
Lost in Translation (2003)
1h 42m Romance Drama Comedy
Two lost souls visiting Tokyo -- the young, neglected wife of a photographer and a washed-up movie star shooting a TV commercial -- find an odd solace and pensive freedom to be real in each other's company, away from their lives in America.
1h 52m Comedy Drama Romance
In the small town of Mumford, a psychologist of the same name moves in and quickly becomes very popular, despite a questionable past.
3.
Eternal Sunshine of the Spotless Mind (2004)
1h 48m Science Fiction Drama Romance
Joel Barish, heartbroken that his girlfriend underwent a procedure to erase him from her memory, decides to do the same. However, as he watches his memories of her fade away, he realises that he still loves her, and may be too late to correct his mistake.
4.
The Paper Chase (1973)
1h 53m Comedy Drama Romance
A first-year law student struggles with balancing his coursework and his relationship with the daughter of a stern professor.
5.
Living in Oblivion (1995)
1h 29m Drama Comedy
Nick is the director of a low-budget indie film. He tries to keep everything together as his production is plagued with an insecure actress, a megalomaniac star, a pretentious, beret-wearing director of photography and lousy catering. Divided in three acts, each representing a different scene to shoot, this film is an essential for amateur filmmakers.
2h 4m Fantasy Comedy Drama
Geeky teenager David and his popular twin sister, Jennifer, get sucked into the black-and-white world of a 1950s TV sitcom called "Pleasantville," and find a world where everything is peachy keen all the time. But when Jennifer's modern attitude disrupts Pleasantville's peaceful but boring routine, she literally brings color into its life.
1h 39m Comedy
A pushy, narcissistic filmmaker persuades a Phoenix family to let him and his crew film their everyday lives, in the manner of the ground-breaking PBS series "An American Family".
1h 42m Comedy Drama
A movie crew invades a small town whose residents are all too ready to give up their values for showbiz glitz.
1h 54m Drama
A sister and brother face the realities of familial responsibility as they begin to care for their ailing father.
10.
Stranger Than Fiction (2006)
1h 53m Comedy Drama Fantasy Romance
Harold Crick is a lonely IRS agent whose mundane existence is transformed when he hears a mysterious voice narrating his life.
1h 57m Comedy Drama Science Fiction
The career of a disillusioned producer, who is desperate for a hit, is endangered when his star walks off the film set. Forced to think fast, the producer decides to digitally create an actress "Simone" to sub for the star — the first totally believable synthetic actress.
12.
Dead Poets Society (1989)
2h 8m Drama
At an elite, old-fashioned boarding school in New England, a passionate English teacher inspires his students to rebel against convention and seize the potential of every day, courting the disdain of the stern headmaster.
2h 10m Comedy Drama
A simple-minded gardener named Chance has spent all his life in the Washington D.C. house of an old man. When the man dies, Chance is put out on the street with no knowledge of the world except what he has learned from television.
14.
10 Items or Less (2006)
1h 21m Comedy Drama
An actor who is considering the role of a supermarket manager arrives at a grocery store on the outskirts of Los Angeles to do some field research. He subsequently becomes stranded, without a car or cell phone, and accepts a ride home with Scarlet, a cashier who is about to interview for a new job. The actor rediscovers the essence of his craft while helping Scarlet gain the confidence she needs to change her life.
explore
Check out more list from our community