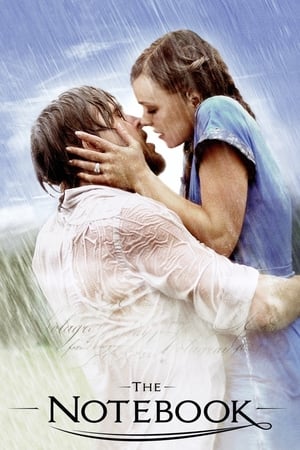 30 Best Movies Like The Notebook ...
If you liked this movie , you will for sure love these too! In this collection we highlight some of the best films that share a very similar mood to '', and are worth checking out.
1h 44m Drama Romance
Happy young married couple Paige and Leo are, well, happy. Then a car accident puts Paige into a life-threatening coma. Upon awakening she has lost the previous five years of memories, including those of her beloved Leo, her wedding, a confusing relationship with her parents, or the ending of her relationship with her ex-fiance. Despite these complications, Leo endeavors to win her heart again and rebuild their marriage.
1h 57m Drama Romance
A pair of former high school sweethearts reunite after many years when they return to visit their small hometown.
1h 55m Drama Romance War
While Sergeant John Tyree is home on two weeks leave from Germany, he meets Savannah after he dives into the ocean to retrieve Savannah's purse that had fallen off a pier. John eventually falls in love with Savannah, who promises to write to him until he returns from overseas.
4.
A Walk to Remember (2002)
1h 41m Drama Romance
When the popular, restless Landon Carter is forced to participate in the school drama production he falls in love with Jamie Sullivan, the daughter of the town's minister. Jamie has a "to-do" list for her life and also a very big secret she must keep from Landon.
1h 50m Drama Romance
A small town girl is caught between dead-end jobs. A high-profile, successful man becomes wheelchair bound following an accident. The man decides his life is not worth living until the girl is hired for six months to be his new caretaker. Worlds apart and trapped together by circumstance, the two get off to a rocky start. But the girl becomes determined to prove to the man that life is worth living and as they embark on a series of adventures together, each finds their world changing in ways neither of them could begin to imagine.
1h 51m Drama Romance
Travis and Gabby first meet as neighbors in a small coastal town and wind up in a relationship that is tested by life's most defining events.
7.
The Fault in Our Stars (2014)
2h 6m Romance Drama
Despite the tumor-shrinking medical miracle that has bought her a few years, Hazel has never been anything but terminal, her final chapter inscribed upon diagnosis. But when a patient named Augustus Waters suddenly appears at Cancer Kid Support Group, Hazel's story is about to be completely rewritten.
3h 14m Drama Romance
101-year-old Rose DeWitt Bukater tells the story of her life aboard the Titanic, 84 years later. A young Rose boards the ship with her mother and fiancé. Meanwhile, Jack Dawson and Fabrizio De Rossi win third-class tickets aboard the ship. Rose tells the whole story from Titanic's departure through to its death—on its first and last voyage—on April 15, 1912.
9.
The Longest Ride (2015)
2h 8m Drama Romance
The lives of a young couple intertwine with a much older man as he reflects back on a lost love while he's trapped in an automobile crash.
10.
P.S. I Love You (2007)
2h 6m Drama Romance
A young widow discovers that her late husband has left her 10 messages intended to help ease her pain and start a new life.
1h 55m Romance Thriller
A young woman with a mysterious past lands in Southport, North Carolina where her bond with a widower forces her to confront the dark secret that haunts her.
12.
The Age of Adaline (2015)
1h 52m Fantasy Drama Romance
After 29-year-old Adaline recovers from a nearly lethal accident, she inexplicably stops growing older. As the years stretch on and on, Adaline keeps her secret to herself until she meets a man who changes her life.
13.
Sweet November (2001)
1h 59m Drama Romance
Nelson is a man devoted to his advertising career in San Francisco. One day, while taking a driving test at the DMV, he meets Sara. She is very different from the other women in his life. Nelson causes her to miss out on taking the test and later that day she tracks him down. One thing leads to another and Nelson ends up living with her through a November that will change his life forever.
1h 41m Drama Romance
U.S. Marine Sergeant Logan Thibault returns from his third tour of duty in Iraq, with the one thing he credits with keeping him alive-a photograph he found of a woman he doesn't even know. Learning her name is Beth and where she lives, he shows up at her door, and ends up taking a job at her family-run local kennel. Despite her initial mistrust and the complications in her life, a romance develops between them, giving Logan hope that Beth could be much more than his good luck charm.
30m Documentary Comedy
Keith Lemon's Very Brilliant World Tour is a travel-style comedy series hosted by Keith Lemon, a character portrayed by comedian Leigh Francis. The series was first announced during an appearance by Lemon on the Big Brother companion show Big Brother's Big Mouth in 2007. The series featured Lemon travelling around the world on a shark-shaped flight plan, visiting six different countries, and meeting various celebrity guests, including Spice Girls Mel B and Mel C, along the way.During the series, Paddy McGuinness played the role of Lemon's cousin Gary. The show premiered on 11 March 2008, attracting 565,000 viewers, and concluded on 15 April 2008.In May 2008, Francis announced that he would not be filming a second series in the near future, as he would be busy filming his panel show Celebrity Juice commencing in August 2008. The show was released on DVD on 3 November 2008. Francis announced in May 2011 that he would like to write and record a second series, but said he would struggle to find the time to do so.
16.
A Walk in the Clouds (1995)
1h 43m Drama Romance
World War II vet Paul Sutton falls for a pregnant and unwed woman who persuades him -- during their first encounter -- to pose as her husband so she can face her family.
17.
The Bridges of Madison County (1995)
2h 15m Drama Romance
Photographer Robert Kincaid wanders into the life of housewife Francesca Johnson for four days in the 1960s.
1h 31m Romance Drama
Katie, a 17-year-old, has been sheltered since childhood and confined to her house during the day by a rare disease that makes even the smallest amount of sunlight deadly. Fate intervenes when she meets Charlie and they embark on a summer romance.
1h 53m Drama Romance
Still reeling from a heartbreaking family event and his parents' subsequent divorce, Tyler Hawkins discovers a fresh lease on life when he meets Ally Craig, a gregarious beauty who witnessed her mother's death. But as the couple draws closer, the fallout from their separate tragedies jeopardizes their love.
1h 39m Drama Romance
Harvard Law student Oliver Barrett IV and music student Jennifer Cavilleri share a chemistry they cannot deny - and a love they cannot ignore. Despite their opposite backgrounds, the young couple put their hearts on the line for each other. When they marry, Oliver's wealthy father threatens to disown him. Jenny tries to reconcile the Barrett men, but to no avail.
1h 43m Drama Romance
A privileged girl and a charismatic boy's instant desire sparks a love affair made only more reckless by parents trying to keep them apart.
22.
The Curious Case of Benjamin Button (2008)
2h 46m Drama Fantasy Romance
I was born under unusual circumstances. And so begins. The Curious Case of Benjamin Button, adapted from the 1920s story by F. Scott Fitzgerald about a man who is born in his eighties and ages backwards: a man, like any of us, who is unable to stop time. We follow his story, set in New Orleans, from the end of World War I in 1918 into the 21st century, following his journey that is as unusual as any man's life can be. Directed by David Fincher and starring Brad Pitt and Cate Blanchett with Taraji P. Henson, Tilda Swinton, Jason Flemyng, Elias Koteas and Julia Ormond, Benjamin Button, is a grand tale of a not-so-ordinary man and the people and places he discovers along the way, the loves he finds, the joys of life and the sadness of death, and what lasts beyond time.
1h 46m Romance Drama Comedy
Tessa Young is a dedicated student, dutiful daughter and loyal girlfriend to her high school sweetheart. Entering her first semester of college, Tessa's guarded world opens up when she meets Hardin Scott, a mysterious and brooding rebel who makes her question all she thought she knew about herself -- and what she wants out of life.
24.
The Great Gatsby (2013)
2h 23m Drama Romance
An adaptation of F. Scott Fitzgerald's Long Island-set novel, where Midwesterner Nick Carraway is lured into the lavish world of his neighbor, Jay Gatsby. Soon enough, however, Carraway will see through the cracks of Gatsby's nouveau riche existence, where obsession, madness, and tragedy await.
25.
Pride & Prejudice (2005)
2h 7m Drama Romance
A story of love and life among the landed English gentry during the Georgian era. Mr. Bennet is a gentleman living in Hertfordshire with his overbearing wife and five daughters, but if he dies their house will be inherited by a distant cousin whom they have never met, so the family's future happiness and security is dependent on the daughters making good marriages.
26.
Water for Elephants (2011)
2h 2m Drama Romance
In this captivating Depression-era melodrama, impetuous veterinary student Jacob Jankowski joins a celebrated circus as an animal caretaker but faces a wrenching dilemma when he's transfixed by angelic married performer Marlena.
27.
The Lost Valentine (2011)
1h 40m TV Movie Romance Drama
A young and cynical female journalist learns love may transcend trials and time as she discovers a story that will change her life forever. When war separates lovers on their wedding anniversary Feb. 14, 1944 at LA Union Train Station, Navy pilot Neil Thomas makes a promise he isn't sure he can keep - to return to the train station safe by their next anniversary. For sixty years Caroline Thomas keeps her promise by waiting at the train station until her missing in action husband can finally keep his with the "lost valentine." The message and meaning shows romance and love can be real; worth fighting, and maybe even dying for.
28.
Romeo and Juliet (1968)
2h 18m Drama Romance
Director Franco Zeffirelli's beloved version of one of the most well-known love stories in the English language. Romeo Montague and Juliet Capulet fall in love against the wishes of their feuding families. Driven by their passion, the young lovers defy their destiny and elope, only to suffer the ultimate tragedy.
29.
50 First Dates (2004)
1h 39m Comedy Romance
Henry is a player skilled at seducing women. But when this veterinarian meets Lucy, a girl with a quirky problem when it comes to total recall, he realizes it's possible to fall in love all over again…and again, and again. That's because the delightful Lucy has no short-term memory, so Henry must woo her day after day until he finally sweeps her off her feet.
explore
Check out more list from our community