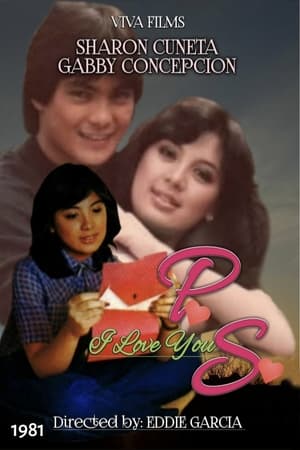 11 Best Movies Similar To Ps I Love You ...
If you liked this film , you will probably love these too! In this selection we highlight some of the best films that share a very similar mood to 'P.S. I Love You', and are worth checking out.
1.
Under the Tuscan Sun (2003)
After a rough divorce, Frances, a 35 year old book editor from San Francisco takes a tour of Tuscany at the urgings of her friends. On a whim she buys Bramasole, a run down villa in the Tuscan countryside and begins to piece her life together starting with the villa and finds that life sometimes has unexpected ways of giving her everything she wanted.
1h 53m
Director, Screenplay: Audrey Wells
Novel: Frances Mayes
Romance Comedy
2.
The Fault in Our Stars (2014)
Despite the tumor-shrinking medical miracle that has bought her a few years, Hazel has never been anything but terminal, her final chapter inscribed upon diagnosis. But when a patient named Augustus Waters suddenly appears at Cancer Kid Support Group, Hazel's story is about to be completely rewritten.
2h 6m
Director: Josh Boone
Novel: John Green
Screenplay: Michael H. Weber
Screenplay: Scott Neustadter
Romance Drama
Still reeling from a heartbreaking family event and his parents' subsequent divorce, Tyler Hawkins discovers a fresh lease on life when he meets Ally Craig, a gregarious beauty who witnessed her mother's death. But as the couple draws closer, the fallout from their separate tragedies jeopardizes their love.
1h 53m
Director: Allen Coulter
Writer: Will Fetters
Drama Romance
Henry is a player skilled at seducing women. But when this veterinarian meets Lucy, a girl with a quirky problem when it comes to total recall, he realizes it's possible to fall in love all over again…and again, and again. That's because the delightful Lucy has no short-term memory, so Henry must woo her day after day until he finally sweeps her off her feet.
1h 39m
Director: Peter Segal
Screenplay: George Wing
Comedy Romance
Helen Harris has a glamorous, big-city life working for one of New York's hottest modeling agencies. But suddenly her free-spirited life gets turned upside down when she must chose between the life she's always loved, and the new loves of her life!
1h 59m
Director: Garry Marshall
Screenplay: Jack Amiel
Screenplay: Michael Begler
Story: Beth Rigazio
Story: Patrick J. Clifton
Drama Comedy Romance
6.
Definitely, Maybe (2008)
When Will decides to tell his daughter the story of how he met her mother, he discovers that a second look at the past might also give him a second chance at the future.
1h 52m
Director, Writer: Adam Brooks
Comedy Romance
A young woman with a mysterious past lands in Southport, North Carolina where her bond with a widower forces her to confront the dark secret that haunts her.
1h 55m
Director: Lasse Hallström
Novel: Nicholas Sparks
Screenplay: Dana Stevens
Screenplay: Gage Lansky
Romance Thriller
Keith Lemon's Very Brilliant World Tour is a travel-style comedy series hosted by Keith Lemon, a character portrayed by comedian Leigh Francis. The series was first announced during an appearance by Lemon on the Big Brother companion show Big Brother's Big Mouth in 2007. The series featured Lemon travelling around the world on a shark-shaped flight plan, visiting six different countries, and meeting various celebrity guests, including Spice Girls Mel B and Mel C, along the way.During the series, Paddy McGuinness played the role of Lemon's cousin Gary. The show premiered on 11 March 2008, attracting 565,000 viewers, and concluded on 15 April 2008.In May 2008, Francis announced that he would not be filming a second series in the near future, as he would be busy filming his panel show Celebrity Juice commencing in August 2008. The show was released on DVD on 3 November 2008. Francis announced in May 2011 that he would like to write and record a second series, but said he would struggle to find the time to do so.
30m
Documentary Comedy
9.
Catch and Release (2006)
Gray Wheeler just lost everything. But it could be the best thing that ever happened to her. After the death of her fiancé, Gray moves in with her late love's best friends. While Sam and Dennis do their best to cheer Gray up, Fritz doesn't seem to care. Once Gray breaks through Fritz's defenses, however, she finally sees why her fiancé thought so highly of him. As they spend more time together, Gray learns that her chances for love have not died out with her fiancé. But when some surprise guests show up on their doorstep, it'll take the love of all of her new friends to help Gray learn that life may be messy, but love is messier.
1h 51m
Director, Writer: Susannah Grant
Comedy Drama Romance
10.
The Best of Me (2014)
A pair of former high school sweethearts reunite after many years when they return to visit their small hometown.
1h 57m
Director: Michael Hoffman
Novel: Nicholas Sparks
Writer: Will Fetters
Writer: J. Mills Goodloe
Drama Romance
11.
A Walk to Remember (2002)
When the popular, restless Landon Carter is forced to participate in the school drama production he falls in love with Jamie Sullivan, the daughter of the town's minister. Jamie has a "to-do" list for her life and also a very big secret she must keep from Landon.
1h 41m
Director: Adam Shankman
Novel: Nicholas Sparks
Screenplay: Karen Janszen
Drama Romance
explore
Check out more list from our community