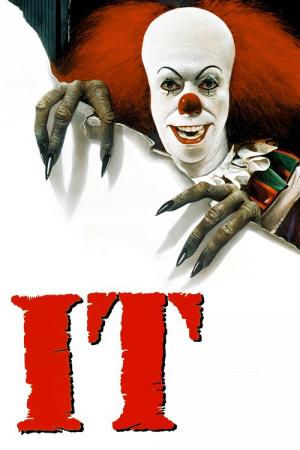 13 Best Movies Like It ...
If you liked this movie , you will definitely love these too! In this list we highlight some of the best films that share a very similar premise to 'It', and are worth checking out.
1h 25m Horror
Slightly disturbed and painfully shy Angela Baker is sent away to summer camp with her cousin. Not long after Angela's arrival, things start to go horribly wrong for anyone with sinister or less than honorable intentions.
1h 30m Drama Mystery Sci-Fi & Fantasy
In 1960, seven outcast kids known as "The Losers' Club" fight an evil demon who poses as a child-killing clown. Thirty years later, they reunite to stop the demon once and for all when it returns to their hometown.
2h 2m Horror
12-year-old Regan MacNeil begins to adapt an explicit new personality as strange events befall the local area of Georgetown. Her mother becomes torn between science and superstition in a desperate bid to save her daughter, and ultimately turns to her last hope: Father Damien Karras, a troubled priest who is struggling with his own faith.
1h 45m Thriller Mystery Drama Horror
Summer is usually a time for fun and games, but some teens get much more danger than they bargained for after beginning to suspect their neighbor is a serial murderer.
1h 32m Horror Thriller
Tourists take a boat to a remote island, where they find that most of the people have disappeared, and something is stalking them. They find a hidden room in the big mansion on a hill, and an ancient diary, which gives them clues to the source of the terror.
1h 38m Horror Thriller
Carrie White, a shy and troubled teenage girl who is tormented by her high school peers and her fanatically religious mother, begins to use her powers of telekinesis to exact revenge upon them.
1h 53m Horror Drama
A group of unwitting teens are stranded near a strange wax museum and soon must fight to survive and keep from becoming the next exhibit.
2h Horror
Two horror segments based on Edgar Allan Poe stories set in and around the city of Pittsburgh. "The Facts in the Case of M. Valdemar" concerns a cheating wife who is trying to scam her dying husband out of millions by having her doctor/hypnotist lover hypnotize the geezer into signing his dough over to her. The old man dies while under hypnosis and is stuck in the limbo between the here and the hereafter. The door to the physical world is opened and the undead attempt to enter it. "Black Cat" is the story of Rodd Usher, an alcoholic photographer/artist, who descends into madness after he kills a stray cat that his live-in girlfriend Annabelle brings home. One murder leads to another, and the complex cover-ups begin.
9.
The Final Terror (1983)
1h 22m Horror Thriller
A group of friends head out for what is expected to be a vacation of hiking, camping and a good time, but when a backwoods mama finds them on her turf, it becomes anything but a vacation.
10.
The Cabin in the Woods (2011)
1h 32m Horror Thriller
Dr. Feinstone has everything, a beautiful wife and a successful career in dentistry; but when he discovers his wife's affair, he realizes that behind every clean, white surface lies the stench of decay.
1h 41m Romance Horror Thriller
When high school misfits Rickie and JT decide to ditch school and find themselves lost in the crumbling facility of a nearby abandoned hospital, they come face-to-face with a gruesome discovery: a body of a woman stripped naked, chained to a table and covered in plastic and soon realize she is anything but dead. Quickly the boys find themselves embarking on a twisted yet poignant journey testing the limits of their friendship, and forces both to decide just how far they're willing to stretch their understanding of right and wrong.
explore
Check out more list from our community