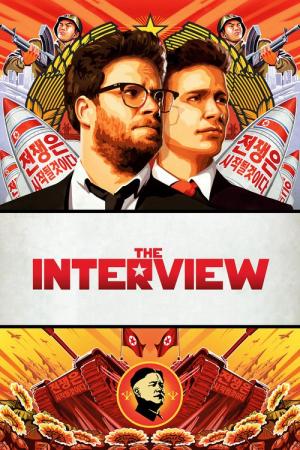 10 Best Movies Like The Interview ...
If you liked this film , you will probably love these too! In this list we highlight some of the best films that share a very similar mood to 'The Interview', and are worth checking out.
1.
The Dukes of Hazzard: The Beginning (2007)
1h 35m Action Adventure Comedy TV Movie
When mischievous teenaged cousins Bo and Luke Duke are arrested, both boys are paroled to the care of their Uncle Jesse in Hazzard, sentenced to a summer of hard work. It's not long before the Duke boys learn of Boss Hogg's plans to foreclose on Uncle Jesse's farm. Together, with help from their cousin Daisy, Bo and Luke vow to save the family's property and its storied history of producing the best moonshine in all of Hazzard.
1h 49m Action Comedy Crime
In high school, Schmidt was a dork and Jenko was the popular jock. After graduation, both of them joined the police force and ended up as partners riding bicycles in the city park. Since they are young and look like high school students, they are assigned to an undercover unit to infiltrate a drug ring that is supplying high school students synthetic drugs.
1h 37m Action Adventure Comedy Thriller
When the Switchblade, the most sophisticated prototype stealth fighter created yet, is stolen from the U.S. government, one of the United States' top spies, Alex Scott, is called to action. What he doesn't expect is to get teamed up with a cocky civilian, World Class Boxing Champion Kelly Robinson, on a dangerous top secret espionage mission. Their assignment: using equal parts skill and humor, catch Arnold Gundars, one of the world's most successful arms dealers.
1h 49m Action Comedy
A fugitive couple goes on a glamorous and sometimes deadly adventure where nothing and no one – even themselves – are what they seem. Amid shifting alliances and unexpected betrayals, they race across the globe, with their survival ultimately hinging on the battle of truth vs. trust.
5.
Kingsman: The Secret Service (2014)
2h 9m Crime Comedy Action Adventure
The story of a super-secret spy organization that recruits an unrefined but promising street kid into the agency's ultra-competitive training program just as a global threat emerges from a twisted tech genius.
1h 40m Action Comedy Romance
When former getaway driver, Charlie Bronson jeopardises his Witness Protection Plan identity in order to help his girlfriend get to Los Angeles, the feds and Charlie's former gang chase them on the road.
7.
The Green Hornet (2011)
1h 59m Action Crime Comedy
Britt Reid, the heir to the largest newspaper fortune in Los Angeles, is a spoiled playboy who has been, thus far, happy to lead an aimless life. After his father dies, Britt meets Kato, a resourceful company employee. Realizing that they have the talent and resources to make something of their lives, Britt and Kato join forces as costumed crime-fighters to bring down the city's most-powerful criminal, Chudnofsky.
8.
Pineapple Express (2008)
1h 51m Action Comedy Crime
A stoner and his dealer are forced to go on the run from the police after the pothead witnesses a cop commit a murder.
1h 30m Action Adventure Comedy
Ex-special operative MacGruber is called back into action to take down his archenemy, Dieter Von Cunth, who's in possession of a nuclear warhead and bent on destroying Washington, DC.
10.
22 Jump Street (2014)
1h 52m Crime Comedy Action
After making their way through high school (twice), big changes are in store for officers Schmidt and Jenko when they go deep undercover at a local college. But when Jenko meets a kindred spirit on the football team, and Schmidt infiltrates the bohemian art major scene, they begin to question their partnership. Now they don't have to just crack the case - they have to figure out if they can have a mature relationship. If these two overgrown adolescents can grow from freshmen into real men, college might be the best thing that ever happened to them.
explore
Check out more list from our community