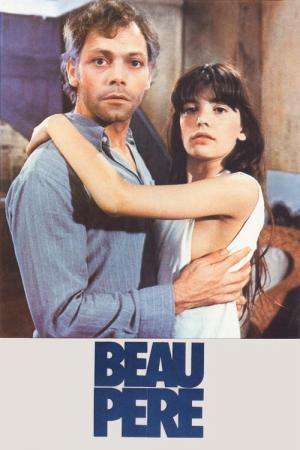 17 Best Movies Like Beau Pere ...
If you liked this film , you will probably love these too! In this collection we highlight some of the best films that share a very similar premise to '', and are worth checking out.
Humbert Humbert is a middle-aged British novelist who is both appalled by and attracted to the vulgarity of American culture. When he comes to stay at the boarding house run by Charlotte Haze, he soon becomes obsessed with Lolita, the woman's teenaged daughter.
2.
Angels and Insects (1995)
In Victorian England, wealthy patriarch Sir Harald Alabaster invites an impoverished biologist, William Adamson, into his home. There, William tries to continue his work, but is distracted by Alabaster's seductive daughter, Eugenia. William and Eugenia begin a torrid romance, but as the couple become closer, the young scientist begins to realize that dark, disturbing things are happening behind the closed doors of the Alabaster manor.
2h 17m Drama
Urbane professor Humbert Humbert marries a New England widow to be near her nymphet daughter.
4.
Cousins in Love (1980)
A philosophy professor has an illicit affair with one of his students, a bright yet troubled girl who lives alone.
A lonely 40-year old woman finds herself shattering taboos by falling in love with the 14-year old Julien – but is it romance, or a desperate attempt to turn back time in the face of middle age?
The life of a respected British politician at the height of his career crumbles when he becomes obsessed with his son's lover.
After some years of tension, Richard begins a sexual relationship with his sister Natalie. Now married, the relationship proves dangerously obsessional.
Two young kids fall in love with each other. But the passion is too consuming for the parents of Jade. The parents try to stop them from seeing each other. But when this doesn't work, David burns down the house and is sent away. This doesn't stop him from seeing her. When he gets out he goes to look for her. But the passion for his first love is too strong and she has to leave.
1h 40m Drama
Lil and Roz are two lifelong friends, having grown up together as neighbors in an idyllic beach town. As adults, their sons have developed a friendship as strong as that which binds their mothers. One summer, all four are confronted by simmering emotions that have been mounting between them, and each find unexpected happiness in relationships that cross the bounds of convention.
12.
How Much Do You Love Me? (2005)
After winning the lottery, François goes to a bar in Pigalle and offers one hundred thousand Euros per month to a prostitute named Daniela to live with him as his wife until his money runs out.
Zaza is a 31-year old Israeli bachelor, handsome and intelligent, and his family wants to see him married. But tradition dictates that Zaza has to choose a young virgin. She must be beautiful and from a good family, preferably rich. Zaza's parents, Yasha and Lily drag Zaza to meet potential brides and their families. Zaza has no choice. He plays along with his family, advocates of the suffocating traditions of their Georgian Jewish heritage. But Zaza always manages to somehow get out of being engaged. What his parents don't know is that Zaza is already in love. Judith is sensuous, strong and intriguing. She's also a divorcée with a 6-year-old daughter. So Zaza has kept Judith a secret from his family. He will have to choose between respect of the strict confines of family and tradition, or the love of his life.
Helene, a pill-addicted anesthesiologist, is mourning the death of her boyfriend when, through a car accident she causes, she chances to meet the lethargic Gilles, a young man who lives for free at his mother's hotel. Gilles pursues Helene romantically, and she eventually softens up. Gilles, however, is also devoted to Bernard, a petty crook who revels in mugging gay men. All three struggle with relationships that seem to be going nowhere.
15.
From Beginning to End (2009)
Two brothers develop a very close relationship as they are growing up in an idyllic and happy family. When they are young adults their relationship becomes very intimate, romantic, and sexual.
16.
The Hairdresser's Husband (1990)
The film begins in a flashback from the titular character, Antoine. We are introduced to his fixation with female hairdressers which began at a young age. The film uses flashbacks throughout and there are frequent parallels drawn with the past. We are unsure what Antoine has done with his life, however we know he has fulfilled his childhood ambition, to marry a haidresser.
explore
Check out more list from our community