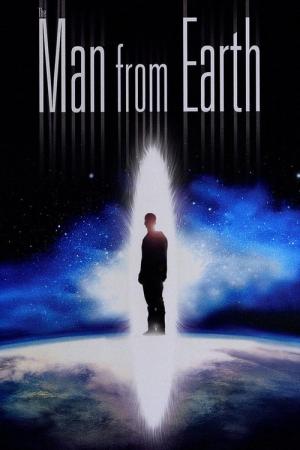 11 Best Movies Like The Man From Earth ...
If you liked this movie , you will probably love these too! In this selection we highlight some of the best films that share a very similar premise to 'The Man from Earth', and are worth checking out.
1h 39m Drama Science Fiction Mystery Romance
A troubled psychologist is sent to investigate the crew of an isolated research station orbiting a bizarre planet.
1h 43m Thriller Mystery Drama
A military veteran goes on a journey into the future, where he can foresee his death and is left with questions that could save his life and those he loves.
1h 36m Drama Adventure Science Fiction Romance
Spanning over one thousand years, and three parallel stories, The Fountain is a story of love, death, spirituality, and the fragility of our existence in this world.
1h 54m Fantasy Drama Mystery
After narrowly escaping a bizarre accident, a troubled teenager is plagued by visions of a large bunny rabbit that manipulates him to commit a series of crimes.
1h 40m Drama Mystery
Catherine is a woman in her late twenties who is strongly devoted to her father, Robert, a brilliant and well-known mathematician whose grip on reality is beginning to slip away. As Robert descends into madness, Catherine begins to wonder if she may have inherited her father's mental illness along with his mathematical genius. When Robert's work reveals a mathematical proof of potentially historic proportions, it sets off shock waves in more ways than one.
1h 40m Mystery Drama
A lonely telephone operator leading an empty, amoral life finds God — only to have her faith continually tested in ways beyond what she could have imagined.
1h 56m Drama Science Fiction Mystery
Taking place after alien crafts land around the world, an expert linguist is recruited by the military to determine whether they come in peace or are a threat.
11.
After the Dark (2013)
1h 47m Drama Fantasy Science Fiction Thriller
At an international school in Jakarta, a philosophy teacher challenges his class of twenty graduating seniors to choose which ten of them would take shelter underground and reboot the human race in the event of a nuclear apocalypse.
explore
Check out more list from our community