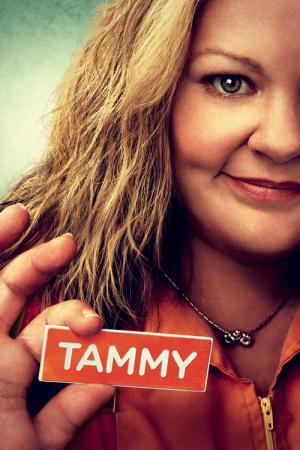 14 Best Movies Like Tammy ...
If you liked this film , you will for sure love these too! In this list we highlight some of the best films that share a very similar mood to 'Tammy', and are worth checking out.
1h 39m Comedy
Hoping to bring his family closer together and to recreate his childhood vacation for his own kids, a grown up Rusty Griswold takes his wife and their two sons on a cross-country road trip to the coolest theme park in America, Walley World. Needless to say, things don't go quite as planned.
1h 29m Comedy Drama
Ryden Malby has a master plan. Graduate college, get a great job, hang out with her best friend and find the perfect guy. But her plan spins hilariously out of control when she's forced to move back home with her eccentric family.
3.
Arthur 2: On the Rocks (1988)
1h 53m Comedy Romance
Arthur, that irrepressible drunk, tries to sober up and get a job. Meanwhile, Ralph Marolla is conniving to trick the hapless boozer into marrying his daughter so he can gain entrée to Arthur's $750 million fortune.
4.
Welcome Home, Roscoe Jenkins (2008)
1h 54m Comedy Drama
When a celebrated TV show host returns to his hometown in the South, his family is there to remind him that going home is no vacation!
5.
Forces of Nature (1999)
1h 45m Romance Comedy
Ben Holmes, a professional book-jacket blurbologist, is trying to get to Savannah for his wedding. He just barely catches the last plane, but a seagull flies into the engine as the plane is taking off. All later flights are cancelled because of an approaching hurricane, so he is forced to hitch a ride in a Geo Metro with an attractive but eccentric woman named Sara.
1h 31m Comedy
A titan of industry is sent to prison after she's caught for insider trading. When she emerges ready to rebrand herself as America's latest sweetheart, not everyone she screwed over is so quick to forgive and forget.
7.
Betsy's Wedding (1990)
1h 34m Comedy
Offbeat fashion student Betsy Hopper and her straight-laced investment-banker fiancé, Dylan Walsh, just want an intimate little wedding reception, but Betsy's father, Eddie, a Long Island construction contractor, feels so threatened by Jake's rich WASP parents that he blows the ceremony up into a bank-breaking showpiece, sending his wife, Lola, into a financial panic.
8.
All Babes Want to Kill Me (2005)
1h 22m Comedy Romance
A Martial Artist, afflicted with a disease that makes beautiful women want to kill him, goes on a suicide mission to find true love anyway.
1h 42m Comedy
A mild-mannered guy who is engaged to a monstrous woman meets the woman of his dreams, and schemes to find a way to be with her.
1h 38m Comedy Romance
Rattled by sudden unemployment, a Manhattan couple surveys alternative living options, ultimately deciding to experiment with living on a rural commune where free love rules.
11.
Moms' Night Out (2014)
1h 38m Comedy
Yearning for an evening without their kids, some friends plan a night out. But to do this, their husbands need to watch the kids. What can go wrong?
12.
The Long Dumb Road (2018)
1h 30m Comedy
Two guys serendipitously meet at a time when they both find themselves at personal crossroads and decide to embark on an unplanned road trip across the American Southwest.
13.
College Road Trip (2008)
1h 23m Comedy Family
When an overachieving high school student decides to travel around the country to choose the perfect college, her overprotective cop father also decides to accompany her in order to keep her on the straight and narrow.
14.
You, Me and Dupree (2006)
1h 48m Comedy Romance
After standing in as best man for his longtime friend Carl Petersen, Randy Dupree loses his job, becomes a barfly and attaches himself to the newlywed couple almost permanently -- as their houseguest. But the longer Dupree camps out on their couch, the closer he gets to Carl's bride, Molly, leaving the frustrated groom wondering when his pal will be moving out.
explore
Check out more list from our community