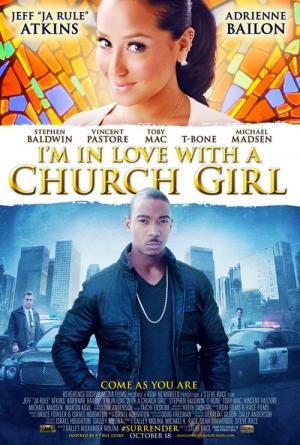 14 Best Movies Like The Encounter ...
If you liked this one , you will probably love these too! In this list we highlight some of the best films that share a very similar mood to '', and are worth checking out.
In Albany, the marriage of Caleb and Catherine Holt is in crisis and they decide to divorce. However, Caleb's father, John, proposes that his son delays their separation process for forty days and follow a procedure called "The Love Dare" to make them love each other again.
2.
God's Not Dead (2014)
2h 18m Drama
The life story of Jesus is told from his humble birth through his teachings, crucifixion and ultimate resurrection.
3.
Do You Believe? (2015)
When a pastor is shaken by the visible faith of a street-corner preacher, he is reminded that true belief always requires action. His response ignites a journey that impacts everyone it touches in ways that only God could orchestrate.
Vera Farmiga's directorial debut, HIGHER GROUND, depicts the landscape of a tight-knit spiritual community thrown off-kilter when one of their own begins to question her faith. Inspired by screenwriter Carolyn S. Briggs' memoir This Dark World, the film tells the story of a thoughtful woman's struggles with belief, love, and trust - in human relationships as well as in God.
5.
Angus Buchan's Ordinary People (2012)
1h 55m Drama
The plot follows the individual journeys of three ordinary South African men in the build up to their attendance of the 2010 Mighty Men Conference, where their lives are forever changed by God's message for them.
1h 46m Drama
On the gritty streets of LA, the destinies of four people desperate for connection and redemption are about to collide.
9.
Faith Like Potatoes (2006)
1h 37m Drama
Frank Rautenbach leads a strong cast as Angus Buchan, a Zambian farmer of Scottish heritage, who leaves his farm in the midst of political unrest and racially charged land reclaims and travels south with his family to start a better life in KwaZulu Natal,South Africa.
11.
A Beautiful Soul (2012)
An R&B singer snagged by the trappings of superstardom loses his way and turns his back on his church and faith-filled beginnings. Tragedy strikes, leaving a chance for redemption in its wake. But with rebirth, first comes death.
12.
Won't Back Down (2012)
2h 1m Drama
Jamie Fitzpatrick and Nona Alberts are two women from opposites sides of the social and economic track, but they have one thing in common: a mission to fix their community's broken school and ensure a bright future for their children. The two women refuse to let any obstacles stand in their way as they battle a bureaucracy that's hopelessly mired in traditional thinking, and they seek to re-energize a faculty that has lost its passion for teaching.
explore
Check out more list from our community