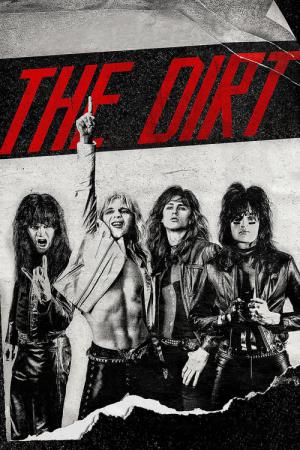 21 Best Movies Like The Dirt ...
If you liked this one , you will probably love these too! In this list we highlight some of the best films that share a very similar premise to '', and are worth checking out.
1.
Bohemian Rhapsody (2018)
2h 15m Music Drama History
Singer Freddie Mercury, guitarist Brian May, drummer Roger Taylor and bass guitarist John Deacon take the music world by storm when they form the rock 'n' roll band Queen in 1970. Hit songs become instant classics. When Mercury's increasingly wild lifestyle starts to spiral out of control, Queen soon faces its greatest challenge yet – finding a way to keep the band together amid the success and excess.
1h 46m Drama Music
Joan Jett and Cherie Currie, two rebellious teenagers from Southern California, become the frontwomen for the Runaways -- the now-legendary group that paved the way for future generations of female rockers. Under the Svengali-like influence of impresario Kim Fowley, the band becomes a huge success.
1h 50m Comedy Music Family
Fired from his band and hard up for cash, guitarist and vocalist Dewey Finn finagles his way into a job as a fifth-grade substitute teacher at a private school, where he secretly begins teaching his students the finer points of rock 'n' roll. The school's hard-nosed principal is rightly suspicious of Finn's activities. But Finn's roommate remains in the dark about what he's doing.
5.
Worried About the Boy (2010)
1h 30m Drama
In 1980 young George O'Dowd baffles his parents with his love of frocks and make-up and moves into a squat with kindred spirit Peter, who dresses as Marilyn Monroe and calls himself Marilyn. They make a splash at Steve Strange's trendy Blitz Club where George gets a job in the cloakroom but George is unlucky in his relationships with men until he meets wannabe musician Kirk. Through Kirk George meets the handsome drummer Jon Moss, on whom he develops a crush, but sacked by the Blitz and spurned by Kirk, George turns to Sex Pistols' manager Malcolm McLaren to further his music career. George's spell with McLaren's group Bow Wow Wow is short but fan Mikey North is impressed and asks George to sing in a group he is forming, where George again meets Jon. They will have an affair and the group will become the very successful Culture Club. Four years later, however, hounded by the tabloid press amid stories of his drug addiction, an unhappy George turns to Jon for advice on his future.
2h 20m Music Drama
The story of the famous and influential 1960s rock band and its lead singer and composer, Jim Morrison.
7.
This Is Spinal Tap (1984)
1h 22m Music Comedy
"This Is Spinal Tap" shines a light on the self-contained universe of a metal band struggling to get back on the charts, including everything from its complicated history of ups and downs, gold albums, name changes and undersold concert dates, along with the full host of requisite groupies, promoters, hangers-on and historians, sessions, release events and those special behind-the-scenes moments that keep it all real.
2h 2m Drama Music
In 1973, 15-year-old William Miller's unabashed love of music and aspiration to become a rock journalist lands him an assignment from Rolling Stone magazine to interview and tour with the up-and-coming band Stillwater—fronted by lead guitar Russell Hammond, and lead singer Jeff Bebe.
1h 42m Drama
A chronicle of the sordid life and suspicious death of Rolling Stones co-founder Brian Jones, who was found in the bottom of his swimming pool weeks after being let go from the band.
10.
What We Do Is Secret (2007)
1h 32m Drama Music
The true-life story of Darby Crash, who became an L.A. punk icon with his band The Germs. Along with Lorna Doom, Pat Smear, and Don Bolles, Darby Crash completely transformed the L.A. punk scene, while sacrificing everyone he loved, his career, and ultimately his life.
11.
That Thing You Do! (1996)
1h 48m Comedy Drama Romance Music
A Pennsylvania band scores a hit in 1964 and rides the star-making machinery as long as it can, with lots of help from its manager.
12.
The Buddy Holly Story (1978)
1h 53m Drama Music
A film about the life and career of the early rock and roll star.
2h 1m Drama
The story of Joy Division's lead singer Ian Curtis, from his schoolboy days in 1973 to his suicide on the eve of the band's first American tour in 1980.
1h 32m Comedy Crime Music
The Lone Rangers have heavy-metal dreams and a single demo tape they can't get anyone to play. The solution: Hijack an AM rock station and hold the deejays hostage until they agree to broadcast the band's tape.
22m Comedy
The fictional boy band goes behind the scenes of the world of pop music.
2h 14m Music Drama
A musical biopic of the Four Seasons—the rise, the tough times and personal clashes, and the ultimate triumph of a group of friends whose music became symbolic of a generation. Far from a mere tribute concert, it gets to the heart of the relationships at the centre of the group, with a special focus on frontman Frankie Valli, the small kid with the big falsetto.
17.
24 Hour Party People (2002)
1h 57m Comedy Drama Music
Manchester, 1976. Tony Wilson is an ambitious but frustrated local TV news reporter looking for a way to make his mark. After witnessing a life-changing concert by a band known as the Sex Pistols, he persuades his station to televise one of their performances, and soon Manchester's punk groups are clamoring for him to manage them. Riding the wave of a musical revolution, Wilson and his friends create the legendary Factory Records label and The Hacienda club.
18.
Hard Core Logo (1996)
1h 32m Drama Comedy Music
Bruce Macdonald follows punk bank Hard Core Logo on a harrowing last-gasp reunion tour throughout Western Canada. As magnetic lead-singer Joe Dick holds the whole magilla together through sheer force of will, all the tensions and pitfalls of life on the road come bubbling to the surface.
19.
When Inge Is Dancing (2013)
1h 38m Music Comedy
The ambitious punk rocker Max and the eco-activist Inge cannot stand each other, ever since Max publicly exposed her by singing the offensive song "When Inge is Dancing" in front of the whole school. But for Max and his classmates Fabio, Joscha and Lukas this song in particular has become a real hit at school as well as in the regional music scene: Their band called Systemfehler is on the verge of a breakthrough. But just before the important gig, which could get them a record deal, guitarist Josha is injured and can't play. Inge happens to be an excellent guitarist, and the only person who can fill in at such short notice. But when Max asks for her help, she imposes one non-negotiable condition: If she decides to play with the band, they will not perform the song "Wenn Inge tanzt".
1h 41m Comedy Crime Drama Thriller
Three handicapped losers who form a band ask famous writer Dries to be their drummer. He joins the band and starts manipulating them.
explore
Check out more list from our community