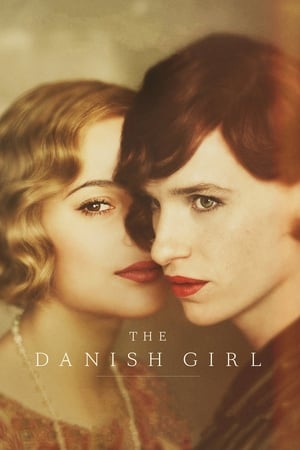 28 Best Movies Like The Danish Girl ...
If you liked this one , you will definitely love these too! In this selection we highlight some of the best films that share a very similar mood to '', and are worth checking out.
1.
Boys Don't Cry (1999)
1h 58m Crime Drama
A young transgender man explores his gender identity and searches for love in rural Nebraska.
1h 58m Romance Drama
In 1950s New York, a department-store clerk who dreams of a better life falls for an older, married woman.
2h 3m Drama Romance
A biography of artist Frida Kahlo, who channeled the pain of a crippling injury and her tempestuous marriage into her work.
4.
Laurence Anyways (2012)
2h 48m Drama Romance
The story of an impossible love between a woman named Fred and a transgender woman named Laurence who reveals her inner desire to become her true self.
5.
Soldier's Girl (2003)
1h 52m TV Movie Drama Romance Crime
This true story, which takes place in Fort Campbell, KY, tells the heart-wrenching story of the life and tragic death of soldier Barry Winchell. His love for Calpernia Addams, a beautiful transgendered nightclub performer, was misunderstood by his fellow soldiers and eventually led to his brutal death.
6.
Yves Saint Laurent (2014)
1h 46m Drama
A look at the life of French designer Yves Saint Laurent from the beginning of his career in 1958 when he met his lover and business partner, Pierre Berge.
7.
Brideshead Revisited (2008)
2h 13m Drama Romance
Based on Evelyn Waugh's 1945 classic British novel, Brideshead Revisited is a poignant story of forbidden love and the loss of innocence set in England prior to the Second World War.
8.
Surviving Picasso (1996)
2h 5m Drama Romance
The passionate Merchant-Ivory drama tells the story of Francoise Gilot, the only lover of Pablo Picasso who was strong enough to withstand his ferocious cruelty and move on with her life.
1h 15m Adventure Animation Family Comedy
Boog, Elliot, and their forest friends return with an all-new adventure, this time in a Big Top Circus! The comedy begins when Boog's pals choose their family obligations over the annual guy's trip, and a disappointed Boog decides to take a trip of his own, which leads him right into the middle of a circus ring...literally. When he switches places with a devious look-a-like circus grizzly and falls for an alluring Russian troupe member, he'll come to realize that maybe you don't have to choose between family and friendship after all.
1h 51m Drama Romance
Young, wild poet Arthur Rimbaud and his mentor Paul Verlaine engage in a fierce, forbidden romance while feeling the effects of a hellish artistic lifestyle.
1h 58m Drama History
The story of Oscar Wilde, genius, poet, playwright and the First Modern Man. The self-realisation of his homosexuality caused Wilde enormous torment as he juggled marriage, fatherhood and responsibility with his obsessive love for Lord Alfred Douglas.
12.
Love Is the Devil: Study for a Portrait of Francis Bacon (1998)
1h 30m Drama
Biography of the British painter Francis Bacon. The movie focuses on his relationship with George Dyer, his lover. Dyer was a former small time crook.
13.
Georgia O'Keeffe (2009)
1h 29m Drama Romance TV Movie
Biopic of American artist Georgia O'Keeffe and her husband, photographer Alfred Stieglitz.
25m Action & Adventure Animation Sci-Fi & Fantasy
Edward and Alphonse Elric's reckless disregard for alchemy's fun­damental laws ripped half of Ed's limbs from his body and left Al's soul clinging to a cold suit of armor. To restore what was lost, the brothers scour a war-torn land for the Philosopher's Sto­ne, a fabled relic which grants the ability to perform alchemy in impossible ways.The Elrics are not alone in their search; the corrupt State Military is also eager to harness the artifact's power. So too are the strange Homunculi and their shadowy creator. The mythical gem lures exotic alchemists from distant kingdoms, scarring some deeply enough to inspire murder. As the Elrics find their course altered by these enemies and allies, their purpose remains unchanged – and their bond unbreakable.
15.
His Secret Life (2001)
1h 46m Drama
When Antonia's husband Massimo is killed in a car accident, she accidentally discovers that he has been having a same-sex affair with a produce wholesaler named Michele.
16.
The Theory of Everything (2014)
2h 3m Drama Romance
The Theory of Everything is the extraordinary story of one of the world's greatest living minds, the renowned astrophysicist Stephen Hawking, who falls deeply in love with fellow Cambridge student Jane Wilde.
2h 8m Drama
Set in Paris in 1919, biopic centers on the life of late Italian artist Amedeo Modigliani, focusing on his last days as well as his rivalry with Pablo Picasso. Modigliani, a Jew, has fallen in love with Jeanne, a young and beautiful Catholic girl. The couple has an illegitimate child, and Jeanne's bigoted parents send the baby to a faraway convent to be raised by nuns. Modigliani is distraught and
18.
Something Must Break (2014)
1h 24m Drama
When Sebastian meets Andreas for the first time, he knows they belong together. While Sebastian defies gender norms — flouting convention in his androgynous fluidity — straight-identifying Andreas becomes unable to accept his attraction to another man, as their relationship progresses. Struggling with his identity, Sebastian becomes increasingly determined to become "Ellie," even if it means walking away from Andreas. Something Must Break brims with raw electricity as it explores questions of gender and sexuality with refreshing candor.
2h 41m History Romance Drama
Out of Africa tells the story of the life of Danish author Karen Blixen, who at the beginning of the 20th century moved to Africa to build a new life for herself. The film is based on the autobiographical novel by Karen Blixen from 1937.
20.
Girl with a Pearl Earring (2003)
1h 41m Drama Romance
This film, adapted from a work of fiction by author Tracy Chevalier, tells a story about the events surrounding the creation of the painting "Girl With A Pearl Earring" by 17th century Dutch master Johannes Vermeer. A young peasant maid working in the house of painter Johannes Vermeer becomes his talented assistant and the model for one of his most famous works.
2h 2m Drama Romance
In August of 1949, Life Magazine ran a banner headline that begged the question: "Jackson Pollock: Is he the greatest living painter in the United States?" The film is a look back into the life of an extraordinary man, a man who has fittingly been called "an artist dedicated to concealment, a celebrity who nobody knew." As he struggled with self-doubt, engaging in a lonely tug-of-war between needing to express himself and wanting to shut the world out, Pollock began a downward spiral.
1h 34m Drama
Lukas, 20, is a prisoner in his own body. As a pre-op transgendered person, he is constantly finding himself trapped in uncomfortable, compromising positions. His best friend, Ine introduces him to the gay scene in Cologne where he meets the confident and gorgeous, Fabio. The two develop a romantic relationship that tests the boundaries of love. ROMEOS forgoes stereotypes and conventions to offer an honest and humorous examination of the most basic of human conditions: friendship, sex, and love.
1h 49m Drama Romance
Story of the relationship between the poets Ted Hughes and Sylvia Plath.
24.
Summer in February (2013)
1h 41m Drama Romance
The Newlyn School of artists flourished at the beginning of the 20th Century and the film focuses on the wild and bohemian Lamorna Group, which included Alfred Munnings and Laura and Harold Knight. The incendiary anti-Modernist Munnings, now regarded as one of Britain's most sought-after artists, is at the centre of the complex love triangle, involving aspiring artist Florence Carter-Wood and Gilbert Evans, the land agent in charge of the Lamorna Valley estate. True - and deeply moving - the story is played out against the timeless beauty of the Cornish coast, in the approaching shadow of The Great War.
1h 31m Drama Romance
The story of straight-edge literature professor Vivian who travels to Reno to get away from a relationship breakup when she falls in love with an attractive and unconventional girl named Cay.
26.
The Normal Heart (2014)
2h 13m Drama
The story of the onset of the HIV-AIDS crisis in New York City in the early 1980s, taking an unflinching look at the nation's sexual politics as gay activists and their allies in the medical community fight to expose the truth about the burgeoning epidemic to a city and nation in denial.
27.
The Painted Veil (2006)
2h 5m Romance Drama
A British medical doctor fights a cholera outbreak in a small Chinese village, while also being trapped at home in a loveless marriage to an unfaithful wife.
explore
Check out more list from our community