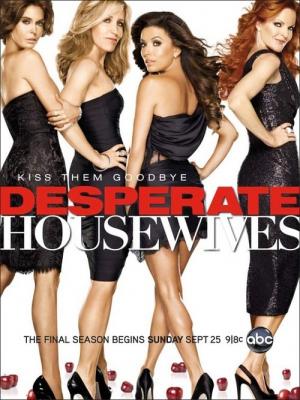 16 Best Shows Like Mistresses ...
If you liked this one , you will definitely love these too! In this collection we highlight some of the best films that share a very similar premise to '', and are worth checking out.
The series centers on four Latina maids working in the homes of Beverly Hills' wealthiest and most powerful families, and a newcomer who made it personal after a maid was murdered and determined to uncover the truth behind her demise, and in the process become an ally in their lives.
1h Drama
Army Wives is an American drama series that follows the lives of four army wives, one army husband, and their families.
1h Drama
A provocative drama that explores modern marriage at its midpoint. Through the lens of one couple, Neil Truman and his wife, Grace, this series answers the question, "What do you do when having it all is not enough?" by delving into their shocking and unconventional choices.
4.
Being Mary Jane (2013)
5.
Pretty Little Liars (2010)
Based on the Pretty Little Liars series of young adult novels by Sara Shepard, the series follows the lives of four girls — Spencer, Hanna, Aria, and Emily — whose clique falls apart after the disappearance of their queen bee, Alison. One year later, they begin receiving messages from someone using the name "A" who threatens to expose their secrets — including long-hidden ones they thought only Alison knew.
54m Drama
A woman suspects her husband of having an affair. After following several lines of enquiries far more unravels including a streak of violence below the surface.
1h Drama
A chance meeting between photographer Sara Hadley and Attorney Jack McAllister leads to an instant and undeniable attraction. Just as Sara and Jack's affair is starting, the lovers find themselves in an impossible situation—on opposite sides of a murder investigation.
42m Drama
A family drama that explodes from one small incident where a man slaps another couple's misbehaving child. This seemingly minor domestic dispute pulls the family apart, exposes long-held secrets, and ignites a lawsuit that challenges the core values of all who are pulled into it.
10.
Tyler Perry's If Loving You Is Wrong (2014)
Follow the relationships of a group of husbands and wives that live and love on the same street. While the neighbors come from very different backgrounds, their lives are similar – raising children, dealing with exes, worrying about money and keeping romance in their relationships. But just below the surface — secrets, lies and deception threaten to destroy what they have built.
11.
Temptation: Confessions of a Marriage Counselor (2013)
1h 51m Drama
A marriage counselor's personal and professional life becomes complicated after she enters into a relationship with one of her clients.
12.
The World of the Married (2020)
1h 22m Drama
A turbulent twister of lies, betrayals and revenge tears apart the seemingly picture-perfect marriage between a doctor and a filmmaker.
1h Drama
Carl Matthews commutes by train to London where he works in a property management office under a boss who is pressuring him to dismiss an employee. He has a kind and supportive wife Maggie and two teenage children who he feels do not appreciate him.One morning he complains to a woman called Sally that she has taken his seat on the train. He later apologises to her and they start chatting, a relationship develops and she reveals that she is divorced but about to marry again, although scenes with her fiancée suggest she is going cold on the idea. She works at a health club and Carl joins it so that he can see more of her. They fall in love and one evening when the train is not running they spend the night together at a hotel. The second part of the drama deals with the repercussions of their affair.
15.
Alexander the Last (2009)
An ensemble drama about a married actress, her sister and their myriad sexual and creative temptations.
explore
Check out more list from our community