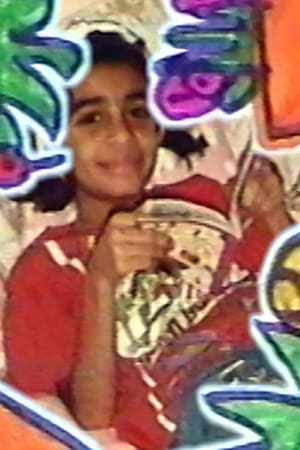 31 Best Movies Like The Craft ...
If you liked this film , you will for sure love these too! In this collection we highlight some of the best films that share a very similar premise to '', and are worth checking out.
1.
Chilling Adventures of Sabrina (2018)
1h Mystery Sci-Fi & Fantasy Drama
As her 16th birthday nears, Sabrina must choose between the witch world of her family and the human world of her friends. Based on the Archie comic.
1h 37m Fantasy Horror
Four young men who belong to a supernatural legacy are forced to battle a fifth power long thought to have died out. Another great force they must contend with is the jealousy and suspicion that threatens to tear them apart.
3.
The Secret Circle (2011)
42m Drama Sci-Fi & Fantasy
After her mother dies in a fire, Cassie Blake moves in with her grandmother in the small town of Chance Harbor, Washington. As she gets to know her high school classmates, strange and frightening things begin to happen. They are all descended from powerful witches, and they've been waiting for Cassie to join them and complete a new generation of the Secret Circle. What they don't yet know is that darker powers are at play and that Cassie's mother's death might not have been an accident.
4.
Beautiful Creatures (2013)
2h 4m Fantasy Drama Romance
Ethan Wate just wants to get to know Lena Duchannes better, but unbeknownst to him, Lena has strange powers. As Lena's 16th birthday approaches she might decide her fate, to be good or evil. A choice which will impact her relationship forever.
5.
Queen of the Damned (2002)
1h 41m Drama Fantasy Horror
Lestat de Lioncourt is awakened from his slumber. Bored with his existence, he has now become this generation's new Rock God. While in the course of time, another has arisen, Akasha, the Queen of the Vampires and the Dammed. He wants immortal fame, his fellow vampires want him eternally dead for his betrayal, and the Queen wants him for her King. Who will be the first to reach him? Who shall win?
6.
The Witches of Eastwick (1987)
1h 58m Comedy Fantasy Horror
Three single women in a picturesque village have their wishes granted - at a cost - when a mysterious and flamboyant man arrives in their lives.
45m Drama Sci-Fi & Fantasy
Set in the fictional college town of Hilltowne, Charmed follows the lives of three sisters, Macy, Mel and Maggie Vera who, after the tragic death of their mother, discover they are three of the most powerful witches of all time.
9.
Practical Magic (1998)
1h 44m Romance Comedy Fantasy
Sally and Gillian Owens, born into a magical family, have mostly avoided witchcraft themselves. But when Gillian's vicious boyfriend, Jimmy Angelov, dies unexpectedly, the Owens sisters give themselves a crash course in hard magic. With policeman Gary Hallet growing suspicious, the girls struggle to resurrect Angelov -- and unwittingly inject his corpse with an evil spirit that threatens to end their family line.
10.
Hansel & Gretel: Witch Hunters (2013)
1h 28m Fantasy Horror Action
After getting a taste for blood as children, Hansel and Gretel have become the ultimate vigilantes, hell-bent on retribution. Now, unbeknownst to them, Hansel and Gretel have become the hunted, and must face an evil far greater than witches... their past.
1h Mystery Drama
Set in the volatile world of 17th century Massachusetts, 'Salem' explores what really fueled the town's infamous witch trials and dares to uncover the dark, supernatural truth hiding behind the veil of this infamous period in American history. In Salem, witches are real, but they are not who or what they seem.
12.
Gretel & Hansel (2020)
1h 27m Horror Fantasy Thriller
A long time ago in a distant fairy tale countryside, a young girl leads her little brother into a dark wood in desperate search of food and work, only to stumble upon a nexus of terrifying evil.
1h 30m Horror Science Fiction
The Djinn having been released from his ancient prison seeks to capture the soul of the woman who discovered him, thereby opening a portal and freeing his fellow Djinn to take over the earth.
14.
Snow White: A Tale of Terror (1997)
1h 40m Fantasy Horror
When young Lili's mother dies in childbirth, her father remarries Lady Claudia, a woman ruled by an evil mirror with the power to make her queen of all living things. After escaping an attempt on her life, Lili finds herself lost in a dark forest, where living happily ever after seems unlikely.
1h 26m Fantasy Horror
A man conjures up a gigantic vengeance demon called Pumpkinhead to destroy the teenagers who accidentally killed his son.
1h 55m Drama Science Fiction Horror
Five medical students want to find out if there is life after death. They plan to stop one of their hearts for a few seconds, thus simulating death, and then bring the person back to life.
17.
Krabat and the Legend of the Satanic Mill (2008)
1h 40m Drama Horror
A reimagining of the classic horror tale about Carrie White, a shy girl outcast by her peers and sheltered by her deeply religious mother, who unleashes telekinetic terror on her small town after being pushed too far at her senior prom.
1h 43m Adventure Comedy Fantasy Horror
In 17th century New England, witch hunter Giles Redferne captures an evil warlock, but the conjurer eludes death with supernatural help. Flung into the future, the warlock winds up in the 1980s and plans to bring about the end of the world. Redferne follows the enchanter into the modern era and continues his mission, but runs into trouble in such unfamiliar surroundings. With the help of a young woman, can Redferne finally defeat the warlock?
20.
The Moth Diaries (2011)
1h 25m Horror
Rebecca is suspicious of Ernessa, the new arrival at her boarding school. But is Rebecca just jealous of Ernessa's bond with Lucie, or does the new girl truly possess a dark secret?
1h 38m Fantasy Horror Thriller
Tamara, an unattractive girl who is picked on by her peers, returns after her death as a sexy seductress to enact revenge.
22.
Witches of East End (2013)
42m Drama Sci-Fi & Fantasy
The adventures of Joanna Beauchamp and her two adult daughters Freya and Ingrid -- both of whom unknowingly are their family's next generation of witches -- who lead seemingly quiet, uneventful modern day lives in Long Island's secluded seaside town of East Haven. When Freya becomes engaged to a young, wealthy newcomer, a series of events forces Joanna to admit to her daughters they are, in fact, powerful and immortal witches.
1h 53m Comedy Fantasy
Vampire Barnabas Collins is inadvertently freed from his tomb and emerges into the very changed world of 1972. He returns to Collinwood Manor to find that his once-grand estate and family have fallen into ruin.
24.
Voodoo Academy (2000)
1h 32m Fantasy Horror Thriller
Young Christopher has just enrolled at the prestigious Carmichael Bible College, managed by the somewhat unusual Mrs. Bouvier. After some unexplained disappearances, Christopher does some exploring and discovers that Mrs. Bouvier and the Reverend Carmichael have some very unwholesome intentions for the young men of their school. Will Christopher graduate with his body and soul intact?
25.
Warlock: The Armageddon (1993)
1h 38m Fantasy Horror Science Fiction
Every six hundred years, a great evil has the opportunity to escape and unleash Armageddon. A group of five stones has the power to either free the evil, or banish it for another six hundred years. An order of Druids battles with a Warlock determined to unleash his father upon the world.
1h 44m Horror
Shy teenager Megan moves to a new town with her widowed mother and quickly becomes the most unpopular girl in high school. But when she starts to communicate with a mysterious mirror, her tormentors begin to meet with a horrifying series of 'accidents'. Is the mirror a reflection of Megan's own inner demons... or has she unwittingly opened the doorway of the damned?
28.
A Resurrection (2013)
1h 38m Horror Thriller
A down to earth school psychologist tries to help a mentally ill student who actually believes his brother is coming back from the grave for revenge on the students who killed him.
1h 54m Fantasy Action Thriller
Among normal humans live the "Others" possessing various supernatural powers. They are divided up into the forces of light and the forces of the dark, who signed a truce several centuries ago to end a devastating battle. Ever since, the forces of light govern the day while the night belongs to their dark opponents. In modern day Moscow the dark Others actually roam the night as vampires while a "Night Watch" of light forces, among them Anton, the movie's protagonist, try to control them and limit their outrage
2h 1m Action Fantasy Horror Mystery
On 28 December 1999, the citizens of New York City are getting ready for the turn of the millennium. However, Satan decides to crash the party by coming to the city, inhabiting a man's body, and searching for his chosen bride—a 20-year-old woman named Christine York. The world will end, and the only hope lies within an atheist named Jericho Cane.
explore
Check out more list from our community