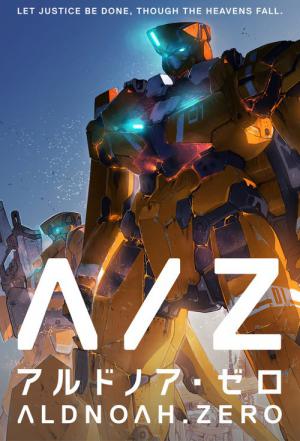 12 Best Anime Similar To Aldnoah Zero ...
If you liked this one , you will definitely love these too! In this selection we highlight some of the best films that share a very similar premise to 'Aldnoah.Zero', and are worth checking out.
24m Animation Sci-Fi & Fantasy Action & Adventure
The story revolves around Shu Ouma, a high school boy who inadvertently obtains an ability called "The Power of the Kings" that enables him to draw out items called "Voids" from other people. He is then thrown into the conflict between a resistance group called Funeral Parlor which aims to restore Japan's independence from a quasi-governmental organization known as the GHQ. In the process, Shu has to deal with the burden his ability puts on his shoulders and the horrific mystery of his past.
2.
Sword Art Online (2012)
24m Animation Sci-Fi & Fantasy Action & Adventure
In the near future, a Virtual Reality Massive Multiplayer Online Role-Playing Game (VRMMORPG) called Sword Art Online has been released where players control their avatars with their bodies using a piece of technology called Nerve Gear. One day, players discover they cannot log out, as the game creator is holding them captive unless they reach the 100th floor of the game's tower and defeat the final boss. However, if they die in the game, they die in real life. Their struggle for survival starts now...
3.
Cobra the Animation (2010)
24m Action & Adventure Animation Sci-Fi & Fantasy
Cobra is a well known space pirate, but decides to change his face and to clear all his memories. He becomes a average guy, with a common job, and a very boring life, but suddenly he starts remembering his true identity and new adventures begin.
25m Animation Drama Action & Adventure
Forty years ago, the minds of Paradigm City's inhabitants were wiped clean of all recollections of the past. Now, ruled by a powerful corporation and cut off from the rest of the world by desolate wastelands, Paradigm has become a virtual police state where Negotiators like Roger Smith keep the wheels of progress, commerce, and society turning.
5.
Bodacious Space Pirates (2012)
25m Animation Action & Adventure
Miniskirt Space Pirates is a Japanese light novel series written by Yūichi Sasamoto and published by Asahi Shimbun Shuppan since October 2008. An anime television series adaptation produced by Satelight, under the title Bodacious Space Pirates aired in Japan between January 8, 2012 and June 30, 2012. A film adaptation will be released in February 2014. A web manga adaptation launched on June 2, 2012.
6.
The Rising of The Shield Hero (2018)
7.
Corpse Princess: Part One - Aka (2008)
25m Animation Comedy Action & Adventure
The story takes place in Japan in the early 21st century, in an alternate reality where the Tokugawa Shogunate has remained in power. In this reality, student councils are tasked with oppressing schools. Yagyuu Muneakira is a high school student who rebels against his student council with the help of girls who've had the names of famous samurai heroes passed on to them.
9.
Digimon Adventure Tri. - Chapter 1: Reunion (2015)
1h 36m Animation Adventure Science Fiction
After years of inactivity, the DigiDestined regroup with their Digimon to save their world, but have the years changed their characters too much?
24m Animation Action & Adventure Sci-Fi & Fantasy
In the distant future, mankind has lived quietly and restlessly underground for hundreds of years, subject to earthquakes and cave-ins. Living in one such village are 2 young men: one named Simon who is shy and naïve, and the other named Kamina who believes in the existence of a "surface" world above their heads.
11.
Knights of Sidonia (2014)
24m Action & Adventure Animation Sci-Fi & Fantasy
An alien race called Gauna has destroyed Earth. leaving humanity struggling to survive aboard the spaceship Sidonia. Even though it's been a century since the last encounter with the Gauna, military service is mandatory. For Nagate Tanikaze, whose grandfather secretly hid him in the forgotten bowels of Sidonia, it's a strange new world as he's forced to come to the surface. Yet his recruitment comes just in time, for the Gauna have suddenly reappeared.
12.
The Asterisk War (2015)
24m Animation Action & Adventure Sci-Fi & Fantasy
Invertia was a meteor storm that caused an unprecedented disaster during the 20th century. Because of this disaster, numerous cities around the world were destroyed. However, within the meteor, an unknown element called mana was discovered. It allowed human technology to make rapid strides giving rise to a new species of super-powered humans, the Star Pulse Generation (Genestella). The Festas (Star Warrior Festivals) host battles between Genestella at a city of six academies called "Rikka," also commonly known as "Asterisk."Scholarship student Ayato Amagiri transferred into Seidoukan Academy in order to fulfill his own wish, swearing he too will fight in this city.
explore
Check out more list from our community