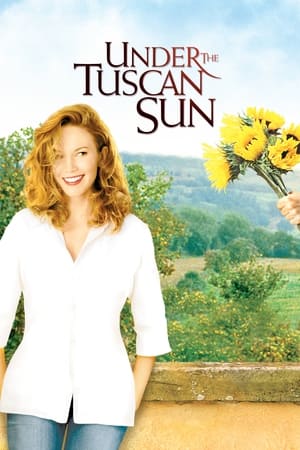 11 Best Movies Like Under The Tuscan Sun ...
If you liked this one , you will for sure love these too! In this selection we highlight some of the best films that share a very similar premise to 'Under the Tuscan Sun', and are worth checking out.
1h 30m Comedy Romance Drama
Although strangers Sara and Jonathan are both already in relationships, they realize they have genuine chemistry after a chance encounter – but part company soon after. Years later, they each yearn to reunite, despite being destined for the altar. But to give true love a chance, they have to find one another again.
2h 16m Comedy Romance
Two women, one from the United States and one from the United Kingdom, swap homes at Christmastime after bad breakups with their boyfriends. Each woman finds romance with a local man but realizes that the imminent return home may end the relationship.
1h 32m Romance
A woman at a crossroads traveling to Cannes along with her successful film producer husband, finds herself on a two-day road trip with his business associate. What follows is a carefree journey replete with diversions involving picturesque sites, fine food and wine, humor, wisdom and romance - reawakening Anne's senses and a new lust for life.
1h 39m Comedy Romance
Henry is a player skilled at seducing women. But when this veterinarian meets Lucy, a girl with a quirky problem when it comes to total recall, he realizes it's possible to fall in love all over again…and again, and again. That's because the delightful Lucy has no short-term memory, so Henry must woo her day after day until he finally sweeps her off her feet.
5.
Letters to Juliet (2010)
1h 45m Comedy Drama Romance
An American girl on vacation in Italy finds an unanswered "letter to Juliet" -- one of thousands of missives left at the fictional lover's Verona courtyard, which are typically answered by the "secretaries of Juliet" -- and she goes on a quest to find the lovers referenced in the letter.
1h 42m Romance Comedy Drama
An American woman is stranded in Tokyo after breaking up with her boyfriend. Searching for direction in life, she trains to be a râmen chef under a tyrannical Japanese master.
7.
The Jane Austen Book Club (2007)
1h 46m Comedy Romance
Six Californians start a club to discuss the works of Jane Austen. As they delve into Austen's literature, the club members find themselves dealing with life experiences that parallel the themes of the books they are reading.
8.
Celeste & Jesse Forever (2012)
1h 31m Comedy Drama Romance
Celeste and Jesse met in high school and got married young. They laugh at the same jokes and finish each other's sentences. They are forever linked in their friends' minds as the perfect couple – she, a high-powered businesswoman and budding novelist; he, a free spirit who keeps things from getting boring. Their only problem is that they have decided to get divorced. Can their perfect relationship withstand this minor setback?
1h 38m Romance Comedy
Sarah Nolan is a newly divorced woman cautiously rediscovering romance with the enthusiastic but often misguided help of her well-meaning family. As she braves a series of hilarious disastrous mismatches and first dates, Sarah begins to trust her own instincts again and learns that, no matter what, it's never a good idea to give up on love.
10.
The Story of Us (1999)
1h 35m Comedy Drama Romance
Ben and Katie Jordan are a married couple who go through hard times in fifteen years of marriage.
11.
Something Borrowed (2011)
1h 52m Comedy Drama Romance
Though Rachel is a successful attorney and a loyal, generous friend, she is still single. After one drink too many at her 30th-birthday celebration, Rachel unexpectedly falls into bed with her longtime crush, Dex -- who happens to be engaged to her best friend, Darcy. Ramifications of the liaison threaten to destroy the women's lifelong friendship, while Ethan, Rachel's confidant, harbors a potentially explosive secret of his own.
explore
Check out more list from our community