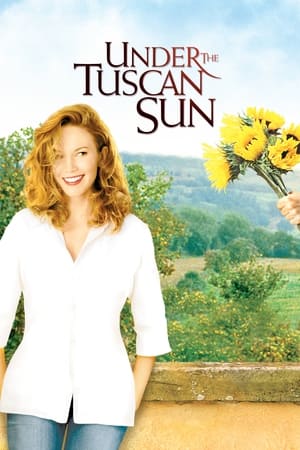 31 Best Movies Like Under The Tuscan Sun ...
If you liked this one , you will probably love these too! In this collection we highlight some of the best films that share a very similar mood to '', and are worth checking out.
2h 13m Drama Romance
Liz Gilbert had everything a modern woman is supposed to dream of having – a husband, a house and a successful career – yet like so many others, she found herself lost, confused and searching for what she really wanted in life. Newly divorced and at a crossroads, Gilbert steps out of her comfort zone, risking everything to change her life, embarking on a journey around the world that becomes a quest for self-discovery. In her travels, she discovers the true pleasure of nourishment by eating in Italy, the power of prayer in India and, finally and unexpectedly, the inner peace and balance of true love in Bali.
1h 57m Comedy Drama Romance
Failed London banker Max Skinner inherits his uncle's vineyard in Provence, where he spent many childhood holidays. Upon his arrival, he meets a woman from California who tells Max she is his long-lost cousin and that the property is hers.
3.
Letters to Juliet (2010)
1h 45m Comedy Drama Romance
An American girl on vacation in Italy finds an unanswered "letter to Juliet" -- one of thousands of missives left at the fictional lover's Verona courtyard, which are typically answered by the "secretaries of Juliet" -- and she goes on a quest to find the lovers referenced in the letter.
2h 16m Comedy Romance
Two women, one from the United States and one from the United Kingdom, swap homes at Christmastime after bad breakups with their boyfriends. Each woman finds romance with a local man but realizes that the imminent return home may end the relationship.
5.
P.S. I Love You (2007)
2h 6m Drama Romance
A young widow discovers that her late husband has left her 10 messages intended to help ease her pain and start a new life.
6.
No Reservations (2007)
1h 44m Comedy Romance Drama
Master chef Kate Armstrong runs her life and her kitchen with intimidating intensity. However, a recipe for disaster may be in the works when she becomes the guardian of her young niece while crossing forks with the brash sous-chef who just joined her staff. Though romance blooms in the face of rivalry, Kate needs to look outside the kitchen to find true happiness.
1h 32m Romance
A woman at a crossroads traveling to Cannes along with her successful film producer husband, finds herself on a two-day road trip with his business associate. What follows is a carefree journey replete with diversions involving picturesque sites, fine food and wine, humor, wisdom and romance - reawakening Anne's senses and a new lust for life.
8.
My Life in Ruins (2009)
1h 35m Comedy Romance
A Greek tour guide named Georgia attempts to recapture her kefi (Greek for mojo) by guiding a ragtag group of tourists around Greece and showing them the beauty of her native land. Along the way, she manages to open their eyes to the wonders of an exotic foreign land while beginning to see the world through a new set of eyes in the process.
1h 48m Comedy Romance
Jenna is a pregnant, unhappily married waitress in the deep south. She meets a newcomer to her town and falls into an unlikely relationship as a last attempt at happiness.
1h 48m Comedy Romance Drama
When she learns she's in danger of losing her visa status and being deported, overbearing book editor Margaret Tate forces her put-upon assistant, Andrew Paxton, to marry her.
1h 38m Drama Family Romance
Darcy, editor at her highschool paper, and her long-term boyfriend Stan are in their last months of school and already have found places in good colleges. Recently they started to sleep with each other and, surprise, surprise, Darcy gets pregnant. Neither Darcy's mother, who was left by her husband and had to bring up Darcy alone, nor Stan's catholic parents are very supportive and urge them to h
1h 30m Comedy Romance Drama
Although strangers Sara and Jonathan are both already in relationships, they realize they have genuine chemistry after a chance encounter – but part company soon after. Years later, they each yearn to reunite, despite being destined for the altar. But to give true love a chance, they have to find one another again.
13.
How to Be Single (2016)
1h 50m Comedy Romance
New York City is full of lonely hearts seeking the right match, and what Alice, Robin, Lucy, Meg, Tom and David all have in common is the need to learn how to be single in a world filled with ever-evolving definitions of love.
14.
When Harry Met Sally... (1989)
1h 36m Comedy Romance Drama
During their travel from Chicago to New York, Harry and Sally debate whether or not sex ruins a friendship between a man and a woman. Eleven years later, and they're still no closer to finding the answer.
15.
Bridget Jones's Diary (2001)
1h 37m Comedy Romance Drama
A chaotic Bridget Jones meets a snobbish lawyer, and he soon enters her world of imperfections.
16.
The Family Stone (2005)
1h 43m Comedy Drama Romance
An uptight, conservative businesswoman accompanies her boyfriend to his eccentric and outgoing family's annual Christmas celebration and finds that she's a fish out of water in their free-spirited way of life.
17.
The Best Exotic Marigold Hotel (2011)
2h 4m Drama Comedy
British retirees travel to India to take up residence in what they believe is a newly restored hotel. Less luxurious than its advertisements, the Marigold Hotel nevertheless slowly begins to charm in unexpected ways as the residents find new purpose in their old age.
18.
Must Love Dogs (2005)
1h 38m Romance Comedy
Sarah Nolan is a newly divorced woman cautiously rediscovering romance with the enthusiastic but often misguided help of her well-meaning family. As she braves a series of hilarious disastrous mismatches and first dates, Sarah begins to trust her own instincts again and learns that, no matter what, it's never a good idea to give up on love.
19.
Celeste & Jesse Forever (2012)
1h 31m Comedy Drama Romance
Celeste and Jesse met in high school and got married young. They laugh at the same jokes and finish each other's sentences. They are forever linked in their friends' minds as the perfect couple – she, a high-powered businesswoman and budding novelist; he, a free spirit who keeps things from getting boring. Their only problem is that they have decided to get divorced. Can their perfect relationship withstand this minor setback?
20.
Something Borrowed (2011)
1h 52m Comedy Drama Romance
Though Rachel is a successful attorney and a loyal, generous friend, she is still single. After one drink too many at her 30th-birthday celebration, Rachel unexpectedly falls into bed with her longtime crush, Dex -- who happens to be engaged to her best friend, Darcy. Ramifications of the liaison threaten to destroy the women's lifelong friendship, while Ethan, Rachel's confidant, harbors a potentially explosive secret of his own.
21.
Definitely, Maybe (2008)
1h 52m Comedy Romance
When Will decides to tell his daughter the story of how he met her mother, he discovers that a second look at the past might also give him a second chance at the future.
22.
The Ramen Girl (2008)
1h 42m Romance Comedy Drama
An American woman is stranded in Tokyo after breaking up with her boyfriend. Searching for direction in life, she trains to be a râmen chef under a tyrannical Japanese master.
23.
Shall We Dance (2004)
1h 47m Drama Romance Comedy
Upon first sight of a beautiful instructor, a bored and overworked estate lawyer signs up for ballroom dancing lessons.
24.
The Jane Austen Book Club (2007)
1h 46m Comedy Romance
Six Californians start a club to discuss the works of Jane Austen. As they delve into Austen's literature, the club members find themselves dealing with life experiences that parallel the themes of the books they are reading.
1h 44m Comedy Drama Romance
Three teenage girls come of age while working at a pizza parlor in Mystic, Connecticut.
26.
What to Expect When You're Expecting (2012)
1h 50m Romance Comedy Drama
Challenges of impending parenthood turn the lives of five couples upside down. Two celebrities are unprepared for the surprise demands of pregnancy; hormones wreak havoc on a baby-crazy author, while her husband tries not to be outdone by his father, who's expecting twins with his young trophy wife; a photographer's husband isn't sure about his wife's adoption plans; a one-time hook-up results in a surprise pregnancy for rival food-truck owners.
27.
The Story of Us (1999)
1h 35m Comedy Drama Romance
Ben and Katie Jordan are a married couple who go through hard times in fifteen years of marriage.
28.
Murphy's Romance (1985)
1h 47m Comedy Romance
Emma is a divorced woman with a teen aged boy who moves into a small town and tries to make a go of a horse ranch. Murphy is the town druggist who steers business her way. Things are going along predictably until her ex husband shows up, needing a place to stay. The three of them form an intricate circle, Emma's son liking Murphy, but desperately wanting his father back.
29.
How to Make an American Quilt (1995)
1h 56m Drama Romance
Soon-to-be-wed graduate student Finn Dodd develops cold feet when she suspects her fiancé is cheating on her. In order to clear her head, Finn visits her grandmother, Hy, and great aunt, Glady Joe Cleary, in Grasse, Calif. There, Finn learns that Hy and Glady Joe are members of a group of passionate quilters, and over the course of her visit she is regaled with tales of love and life by women who have collected rich experiences and much wisdom.
30.
50 First Dates (2004)
1h 39m Comedy Romance
Henry is a player skilled at seducing women. But when this veterinarian meets Lucy, a girl with a quirky problem when it comes to total recall, he realizes it's possible to fall in love all over again…and again, and again. That's because the delightful Lucy has no short-term memory, so Henry must woo her day after day until he finally sweeps her off her feet.
explore
Check out more list from our community