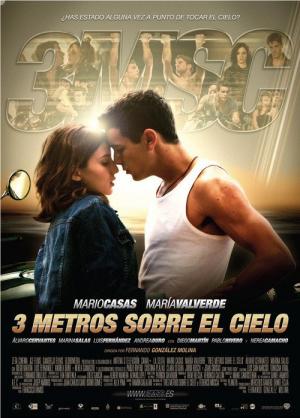 20 Best Black And White Love ...
If you liked this film , you will probably love these too! In this selection we highlight some of the best films that share a very similar mood to '', and are worth checking out.
Nelson is a man devoted to his advertising career in San Francisco. One day, while taking a driving test at the DMV, he meets Sara. She is very different from the other women in his life. Nelson causes her to miss out on taking the test and later that day she tracks him down. One thing leads to another and Nelson ends up living with her through a November that will change his life forever.
2h Drama
Two separate worlds lie on two sides of the road in a seaside town. Both too close and way too far from each other. What happens when two young people from these worlds fall in love? Kemal is one of the three children of a moderate family that lives in one of the inner neighborhoods of the town. His hand to mouth world has pinned all hopes on him. The motive of this world is not high aims, it's to make a living and survive. It's Kemal's last year in mine engineering. His dreams are restricted with the truth and he doesn't believe in miracles. Especially in miracles like love. Kemal is soon tested with his disbelief and Nihan hops into his monotonous life. After that day Kemal's world turns upside down and he loses control.
1h 22m Science Fiction
A group of friends uncover an otherworldly object in a rural field, which they soon discover holds greater secrets than they could imagine.
A romantic comedy centered on Dexter and Emma, who first meet during their graduation in 1988 and proceed to keep in touch regularly. The film follows what they do on July 15 annually, usually doing something together.
6.
Tristan + Isolde (2006)
2h 5m Drama Romance Adventure Action
An affair between the second in line to Britain's throne (Franco) and the princess of the feuding Irish (Myles) spells doom for the young lovers.
Nothing delights Emma more than meddling in the love lives of others. But when she takes protege Harriet Smith under her wing, her plans can only end in disaster...
A small town girl is caught between dead-end jobs. A high-profile, successful man becomes wheelchair bound following an accident. The man decides his life is not worth living until the girl is hired for six months to be his new caretaker. Worlds apart and trapped together by circumstance, the two get off to a rocky start. But the girl becomes determined to prove to the man that life is worth living and as they embark on a series of adventures together, each finds their world changing in ways neither of them could begin to imagine.
1h 2m Drama
Wealth, lust, and betrayal set in the backdrop of Regency era England, seen through the eyes of the powerful Bridgerton family.
Head On is German director Fatih Akin's story of the alcoholic Cahit and Turkish Sibel. Akin tells the story of a love that can never be between two people who are too alike to not be together.
A privileged girl and a charismatic boy's instant desire sparks a love affair made only more reckless by parents trying to keep them apart.
Harvard Law student Oliver Barrett IV and music student Jennifer Cavilleri share a chemistry they cannot deny - and a love they cannot ignore. Despite their opposite backgrounds, the young couple put their hearts on the line for each other. When they marry, Oliver's wealthy father threatens to disown him. Jenny tries to reconcile the Barrett men, but to no avail.
A meditation on love and its various incarnations, set within a community of friends in Oregon. It is described as an exploration of the magical, mysterious and sometimes painful incarnations of love.
18.
The Ghost Bride (2020)
19.
The World of the Married (2020)
1h 22m Drama
A turbulent twister of lies, betrayals and revenge tears apart the seemingly picture-perfect marriage between a doctor and a filmmaker.
explore
Check out more list from our community