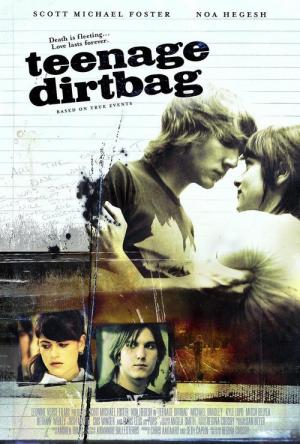 12 Best Movies Like Teenage Dirtbag ...
If you liked this movie , you will probably love these too! In this list we highlight some of the best films that share a very similar premise to 'Teenage Dirtbag', and are worth checking out.
1h 48m Drama
When principal Joe Clark takes over decaying Eastside High School, he's faced with students wearing gang colors and graffiti-covered walls. Determined to do anything he must to turn the school around, he expels suspected drug dealers, padlocks doors and demands effort and results from students, staff and parents. Autocratic to a fault, this real-life educator put it all on the line.
2.
Around the Fire (1998)
1h 47m Drama Romance
Simon is an intelligent and privileged young man whose family expects him to become a Princeton graduate. Crying out for attention from his reserved and cool hearted family, Simon commits numerous petty crimes and is soon sent away to boarding school where he befriends a "Deadhead," adopts the "hippie" lifestyle and dabbles in many drugs in his search for acceptance.
1h 40m Drama
Tracy is a normal 13-year-old trying to make it in school. After befriending the most popular girl at school, Evie, Tracy's world is turned upside down when Evie introduces her to a world of sex, drugs and cash. But it isn't long before Tracy's new world and attitude finally takes a toll on her, her family, and old friends.
1h 48m Drama TV Movie
In the fall of 1994, a teacher at Chicago's run-down Steinmetz High conspires with the school's academic decathlon team to cheat on an academic competition.
30m Documentary Comedy
Keith Lemon's Very Brilliant World Tour is a travel-style comedy series hosted by Keith Lemon, a character portrayed by comedian Leigh Francis. The series was first announced during an appearance by Lemon on the Big Brother companion show Big Brother's Big Mouth in 2007. The series featured Lemon travelling around the world on a shark-shaped flight plan, visiting six different countries, and meeting various celebrity guests, including Spice Girls Mel B and Mel C, along the way.During the series, Paddy McGuinness played the role of Lemon's cousin Gary. The show premiered on 11 March 2008, attracting 565,000 viewers, and concluded on 15 April 2008.In May 2008, Francis announced that he would not be filming a second series in the near future, as he would be busy filming his panel show Celebrity Juice commencing in August 2008. The show was released on DVD on 3 November 2008. Francis announced in May 2011 that he would like to write and record a second series, but said he would struggle to find the time to do so.
2h Drama Family TV Movie
A mother and her daughter confront the intimidation of teen peer pressure and the emotionally brutalizing social rituals of high school.
1h 33m Drama
Christina is living in a suburb to Copenhagen. With her class mates Cecilie, Trine and Pernille she slacks her school work, living mostly for the weekends of gate crashing, getting drunk, experimenting with drugs and scoring guys. But her world is turned upside down when Cecilie's boyfriend Shaid starts hitting on her, and Cecilie mistakenly believes the two of them are making out.
1h 29m Drama
Freshman high-school student Melinda has refused to speak ever since she called the cops on a popular summer party. With her old friends snubbing her for being a rat, and her parents too busy to notice her troubles, she folds into herself, trying to hide her secret: that star senior Andy raped her at the party. But Melinda does manage to find solace in her art class headed by Mr. Freeman.
1h 42m Action Drama Thriller
The story of five teenage girls who form an unlikely bond after beating up a teacher who has sexually harassed them. They build a solid friendship but their wild ways begin to get out of control.
explore
Check out more list from our community