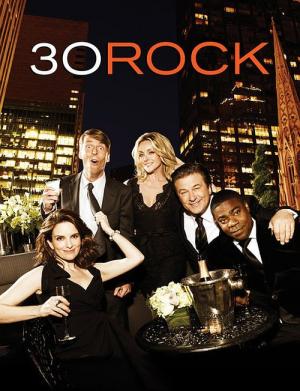 15 Best Shows Like ...
If you liked this one , you will for sure love these too! In this collection we highlight some of the best films that share a very similar premise to '', and are worth checking out.
22m Comedy
A stand-up comedian and his three offbeat friends weather the pitfalls and payoffs of life in New York City in the '90s. It's a show about nothing.
22m Comedy
The everyday lives of office employees in the Scranton, Pennsylvania branch of the fictional Dunder Mifflin Paper Company.
3.
Parks and Recreation (2009)
22m Comedy
Hilarious ensemble comedy that follows Leslie Knope, a mid-level bureaucrat in the Parks and Recreation Department of Pawnee, Indiana, and her tireless efforts to make her quintessentially American town just a little bit more fun.
4.
Brooklyn Nine-Nine (2013)
A single-camera ensemble comedy following the lives of an eclectic group of detectives in a New York precinct, including one slacker who is forced to shape up when he gets a new boss.
22m Comedy
UK Comedy series about two I.T. nerds and their clueless female manager, who work in the basement of a very successful company. When they are called on for help, they are never treated with any respect at all.
30m Comedy
A group of struggling actors and dysfunctional dreamers wait for their big break while they are stuck serving hors d'oeurves for a Hollywood catering company 'Party Down.'
7.
Saturday Night Live (1975)
25m Comedy
If you think the steamy sex, sensational scandals and heart wrenching heartbreak on Latino soap operas are a little extreme, just wait until you see what happens behind the scenes! Eva Longoria stars in this new comedy about Ana Sofia, a sizzling TV superstar, and her lively family of cast and crew all competing to steal the spotlight. When the cameras turn off, the drama turns up as Ana battles pesky network execs, drunken scriptwriters, narcissistic co-stars and an unfortunately familiar new on-screen love interest.
30m Comedy
A British husband-and-wife comedy writing team travel to Hollywood to remake their successful British TV series, with disastrous results.
30m Comedy
The series initially follows Valerie Cherish, a veteran sitcom actress who has been out of the spotlight for more than a decade, as she attempts in 2005 to return to the industry that made her famous. Valerie lands a role on a new network sitcom, but struggles with the matter of being an aging, non-influential performer in an increasingly-youthful Hollywood, while her every move on and off the set is being documented for a companion reality show. When the cameras catch up with Valerie in 2014, she is cast in an HBO series entitled Seeing Red, which chronicles the career of the sitcom writer/producer who tormented her nine years earlier.
11.
Curb Your Enthusiasm (2000)
45m Comedy
The off-kilter, unscripted comic vision of Larry David, who plays himself in a parallel universe in which he can't seem to do anything right, and, by his standards, neither can anyone else.
23m Comedy
A veteran comedian is reluctantly paired with a younger, edgier comedian for a late-night comedy sketch show.
30m Comedy
A British newscaster moves to Los Angeles with his alcoholic manservant and the baggage of several failed marriages to host a sanctimonious talk show.
30m Comedy
Andy Millman gave up his day job five years ago in the hope of achieving the big time, but he's yet to land a speaking part, let alone saunter down the red carpet to pick up an Oscar. He remains optimistic however, as rubbing shoulders with the A-list on-set only serves to reinforce his belief that the big time is just a job or two away.
explore
Check out more list from our community