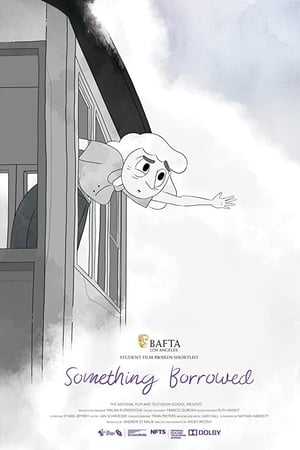 31 Best Movies Like Something Borrowed ...
If you liked this one , you will for sure love these too! In this selection we highlight some of the best films that share a very similar mood to '', and are worth checking out.
1h 29m Comedy Romance
Two best friends become rivals when their respective weddings are accidentally booked for the same day.
1h 51m Comedy Romance
Altruistic Jane finds herself facing her worst nightmare as her younger sister announces her engagement to the man Jane secretly adores.
1h 41m Comedy Romance
Tom and Hannah have been platonic friends for 10 years. He's a serial dater, while she wants marriage but hasn't found Mr. Right. Just as Tom is starting to think that he is relationship material after all, Hannah gets engaged. When she asks Tom to be her 'maid' of honor, he reluctantly agrees just so he can attempt to stop the wedding and woo her.
4.
The Wedding Planner (2001)
1h 43m Comedy Romance
San Francisco's premiere wedding planner, Mary Fiore is rescued from an accident by the man of her dreams, paediatrician Steve Edison, only to find he is the fiancé of her latest client. As Mary continues making the wedding arrangements, she and Steve are put into a string of uncomfortable situations that force them to face their mutual attraction.
22m Comedy
What if mechanics told us the truth? What if Barbie and Ken really existed? What if hockey players were always polite with each other? These are the kinds of set-ups explored in this irreverent, absurd and nutty sketch comedy television show.
6.
Catch and Release (2006)
1h 51m Comedy Drama Romance
Gray Wheeler just lost everything. But it could be the best thing that ever happened to her. After the death of her fiancé, Gray moves in with her late love's best friends. While Sam and Dennis do their best to cheer Gray up, Fritz doesn't seem to care. Once Gray breaks through Fritz's defenses, however, she finally sees why her fiancé thought so highly of him. As they spend more time together, Gray learns that her chances for love have not died out with her fiancé. But when some surprise guests show up on their doorstep, it'll take the love of all of her new friends to help Gray learn that life may be messy, but love is messier.
7.
My Best Friend's Girl (2008)
1h Documentary
Three-part documentary series about the importance and nature of friendship among children, told from their point of view. Shot over eight months and told entirely from their perspective, it is an intimate and moving insight into how children think and feel as they journey into a new world.
8.
He's Just Not That Into You (2009)
9.
Bridget Jones's Diary (2001)
1h 37m Comedy Romance Drama
A chaotic Bridget Jones meets a snobbish lawyer, and he soon enters her world of imperfections.
2h 16m Comedy Romance
Two women, one from the United States and one from the United Kingdom, swap homes at Christmastime after bad breakups with their boyfriends. Each woman finds romance with a local man but realizes that the imminent return home may end the relationship.
11.
P.S. I Love You (2007)
2h 6m Drama Romance
A young widow discovers that her late husband has left her 10 messages intended to help ease her pain and start a new life.
1h 31m Comedy Fantasy Romance
After fishing out coins from a water fountain in Italy, cynical New Yorker Beth Harper finds herself being wooed by several ardent suitors. As she deals with the attention, Beth tries to figure out whether a charming reporter really loves her.
13.
How to Lose a Guy in 10 Days (2003)
1h 56m Comedy Romance
It's the battle of wills, as Andie (Kate Hudson) needs to prove she can dump a guy in 10 days, whereas Ben (Matthew McConaughey) needs to prove he can win a girl in 10 days. Now, the clock is ticking - and the wildly entertaining comedy smash is off and running in this irresistible tale of sex, lies and outrageous romantic fireworks!
14.
The Wedding Date (2005)
1h 28m Comedy Romance
With the wedding of her younger sister fast approaching, Kat Ellis faces the undesirable prospect of traveling alone to London for the ceremony. While this is bad enough, Jeffrey, the man who left her as they moved closer to marriage, happens to be the groom's best man. Determined to show everyone -- most of all Jeffrey -- that her romantic life is as full and thrilling as ever, Kat hires a charming male escort as her date.
15.
Sex and the City (2008)
2h 25m Comedy Drama Romance
A New York writer on sex and love is finally getting married to her Mr. Big. But her three best girlfriends must console her after one of them inadvertently leads Mr. Big to jilt her.
16.
Bridget Jones: The Edge of Reason (2004)
1h 48m Comedy Romance
Bridget Jones is becoming uncomfortable in her relationship with Mark Darcy. Apart from discovering that he's a conservative voter, she has to deal with a new boss, a strange contractor and the worst vacation of her life.
17.
Maid in Manhattan (2002)
1h 45m Comedy Drama Romance
Marisa Ventura is a struggling single mom who works at a posh Manhattan hotel and dreams of a better life for her and her young son. One fateful day, hotel guest and senatorial candidate Christopher Marshall meets Marisa and mistakes her for a wealthy socialite. After an enchanting evening together, the two fall madly in love. But when Marisa's true identity is revealed, issues of class and social status threaten to separate them. Can two people from very different worlds overcome their differences and live happily ever after?
18.
My Best Friend's Wedding (1997)
1h 45m Comedy Romance
When she receives word that her longtime platonic pal Michael O'Neal is getting married to debutante Kimberly Wallace, food critic Julianne Potter realizes her true feelings for Michael -- and sets out to sabotage the wedding.
19.
The Back-up Plan (2010)
1h 46m Comedy Romance
When Zoe tires of looking for Mr. Right, she decides to have a baby on her own. But on the day she's artificially inseminated, she meets Stan, who seems to be just who she's been searching for all her life. Now, Zoe has to figure out how to make her two life's dreams fit with each other.
1h 41m Comedy Romance Drama
An unmarried 40-year-old woman turns to a turkey baster in order to become pregnant. Seven years later, she reunites with her best friend, who has been living with a secret: he replaced her preferred sperm sample with his own.
21.
How Do You Know (2010)
2h 1m Comedy Drama Romance
After being cut from the USA softball team and feeling a bit past her prime, Lisa finds herself evaluating her life and in the middle of a love triangle, as a corporate guy in crisis competes with her current, baseball-playing beau.
22.
Friends with Kids (2011)
23.
What's Your Number? (2011)
1h 35m Comedy Romance
What a man is a comedy that tells the story of a young professor, Alex (Matthias Schweighofer), which after being left by his girlfriend Caroline (Mavie Hörbiger), begins a journey to know himself. But how do you overcome the difficulties of a man today? Or rather what is it that makes a man a man?
24.
Love at the Christmas Table (2012)
1h 31m Comedy Romance TV Movie
Family friends Sam and Kat spend every Christmas Eve at the Children's Table. They grow up together, sharing the highs and lows of young adulthood. And at thirty, Sam realizes that Kat is the one...but he's afraid that the past will get in the way.
1h 39m Drama Comedy Romance
Halley is convinced true love doesn't exist based on the crazy relationships around her. Her mother is divorcing her father who is dating a younger woman Halley can't stand. Her crazed sister is planning a wedding but has second thoughts and her best friend has fallen madly in love for the first time leaving Halley to feel even more alone.
26.
The Longest Week (2014)
1h 26m Comedy Drama
Left broke and homeless by his wealthy parents' divorce, a young man moves in with an old friend and finally meets the woman of his dreams -- only to discover she's already dating his friend.
27.
The Sisterhood of the Traveling Pants 2 (2008)
1h 30m Comedy Romance Drama
Although strangers Sara and Jonathan are both already in relationships, they realize they have genuine chemistry after a chance encounter – but part company soon after. Years later, they each yearn to reunite, despite being destined for the altar. But to give true love a chance, they have to find one another again.
1h 47m Drama Romance
Angie lives in the Bensonhurst section of Brooklyn, N.Y. and dreams of a better life than everyone she knows. When she finds that she is pregnant by her boyfriend Vinnie, she decides that she will have the baby, but not Vinnie as a husband. This turns the entire neighborhood upside down and starts her on a journey of self discovery. This journey includes her family, a new lover and her life. Even her best friend Tina has trouble understanding Angie. Written by Tony Fontana
1h 32m Comedy Romance
Joe and Lucy are roommates and best friends. Lucy, whose love life is embarrassingly dull, convinces Joe, who is infatuated with a neighbor he's never met, that if they don't have stable romances within a month, they must jump off the Brooklyn Bridge.
explore
Check out more list from our community