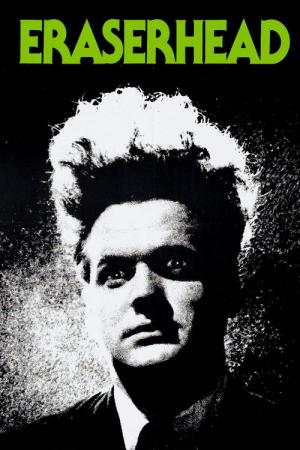 11 Best Movies Like Eraserhead ...
If you liked this one , you will for sure love these too! In this list we highlight some of the best films that share a very similar premise to 'Eraserhead', and are worth checking out.
2h 14m Drama Thriller Mystery
A tormented jazz musician finds himself lost in an enigmatic story involving murder, surveillance, gangsters, doppelgangers, and an impossible transformation inside a prison cell.
2.
Escape from Tomorrow (2013)
1h 30m Horror Comedy
In a world of fake castles and anthropomorphic rodents, an epic battle begins when an unemployed father's sanity is challenged by a chance encounter with two underage girls on holiday.
2h 3m Horror Mystery Drama
A young man is confined in a mental hospital. Through a flashback we see that he was traumatized as a child, when he and his family were circus performers: he saw his father cut off the arms of his mother, a religious fanatic and leader of the heretical church of Santa Sangre ("Holy Blood"), and then commit suicide. Back in the present, he escapes and rejoins his surviving and armless mother.
1h 28m Thriller TV Movie
During a storm, a group of people are trapped inside a mansion with a killer.
1h 53m Fantasy Drama Horror Thriller Science Fiction
A man is convinced that a young girl is the reincarnation of his own daughter Audrey Rose, who died in a fiery car accident, along with his wife, two minutes before the girl was born.
2h Fantasy Drama Thriller Science Fiction
Because of the actions of her irresponsible parents, a young girl is left alone on a decrepit country estate and survives inside her fantastic imagination.
8.
The Serpent and the Rainbow (1988)
1h 38m Horror Thriller
A Harvard anthropologist is sent to Haiti to retrieve a strange powder that is said to have the power to bring human beings back from the dead. In his quest to find the miracle drug, the cynical scientist enters the rarely seen netherworld of walking zombies, blood rites and ancient curses. Based on the true life experiences of Wade Davis and filmed on location in Haiti, it's a frightening excursion into black magic and the supernatural.
9.
A Nightmare on Elm Street 5: The Dream Child (1989)
1h 29m Horror Thriller
Alice, having survived the previous installment of the Nightmare series, finds the deadly dreams of Freddy Krueger starting once again. This time, the taunting murderer is striking through the sleeping mind of Alice's unborn child. His intention is to be "born again" into the real world. The only one who can stop Freddy is his dead mother, but can Alice free her spirit in time to save her own son?
10.
Pink Floyd The Wall (1982)
1h 35m Music Drama
A troubled rock star descends into madness in the midst of his physical and social isolation from everyone.
11.
Tetsuo, the Iron Man (1989)
1h 7m Horror Science Fiction
A "metal fetishist", driven mad by the maggots wriggling in the wound he's made to embed metal into his flesh, runs out into the night and is accidentally run down by a Japanese businessman and his girlfriend. The pair dispose of the corpse in hopes of quietly moving on with their lives. However, the businessman soon finds that he is now plagued by a vicious curse that transforms his flesh into iron.
explore
Check out more list from our community