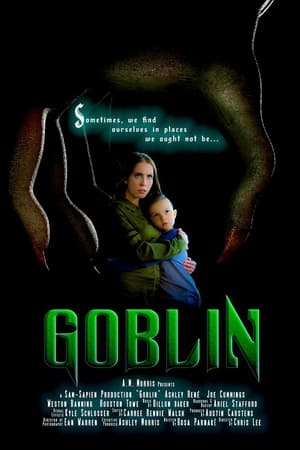 13 Best Movies With Goblins ...
If you liked this one , you will for sure love these too! In this list we highlight some of the best films that share a very similar mood to 'Goblin', and are worth checking out.
1h 10m Sci-Fi & Fantasy Drama Comedy
The Hotel Del Luna, located in Seoul, is not like any other hotel: its clients are all ghosts. Jang Man-wol, stuck in the hotel for the past millennium, meets Goo Chan-sung, the new manager.
2.
A Discovery of Witches (2018)
43m Sci-Fi & Fantasy Drama
Closet witch Teresa Palmer and centuries-old vampire Matthew Goode are drawn into a deadly mystery and forbidden romance when a magical book shows up in an Oxford library.
3.
Arthdal Chronicles (2019)
1h 20m Drama
In a mythical land called Arth, the inhabitants of the ancient city of Arthdal and its surrounding regions vie for power as they build a new society.
4.
Moon Lovers: Scarlet Heart Ryeo (2016)
1h Drama Sci-Fi & Fantasy War & Politics
When a total eclipse of the sun takes place, a 21st-century woman, Go Ha-jin, is transported back in time to the Goryeo Dynasty of Korea. She wakes up in the body of Hae-soo, an aristocrat living with Lady Hae, her cousin who happens to be married to one of the sons of King Taejo. She soon befriends several of the princes, who find her carefree and exuberant attitude refreshing. Although she knows she should not get involved in palace intrigues over the succession to the throne, she inadvertently becomes a pawn in the struggle, as several of the princes fall in love with her.
5.
Memories of the Alhambra (2018)
6.
The King: Eternal Monarch (2020)
1h 12m Sci-Fi & Fantasy Drama
When a gateway opens to a parallel universe in modern-day Korea, a king must step into another world in search of answers to a long-unanswered mystery.
7.
The Legend of the Blue Sea (2016)
1h Comedy Drama Sci-Fi & Fantasy
How can a mermaid from the Joseon era survive in modern-day Seoul? Shim Chung is a mermaid who finds herself transplanted to modern times. She is caught by Heo Joon Jae, a charming but cold con artist who is the doppelgänger for Kim Moon, the son of a nobleman from the Joseon Dynasty. But in the present time, Joon Jae works with Jo Nam Doo, a skilled conman who guides Joon Jae to become a genius scammer. But Joon Jae's friend, Cha Shi Ah, who works as a researcher at KAIST, may be Chung's only hope for surviving in her strange new world.
1h Drama Sci-Fi & Fantasy Comedy
Han Hyo-joo plays a surgeon whose father is a famous comic book creator. One day Dad goes missing and she rushes to his workshop to look for him, and instead finds a strange man bathed in blood. She gets kidnapped by the bloody man, which is where their story begins. The drama takes place in 2016 Seoul, but in different dimensions that exist in parallel with one another. It's described as a suspense romance melodrama about "a man and a woman who are living in the same time, but different worlds."
9.
The Bride of the Water God (2017)
1h 5m Drama
Yoon So Ah is a pragmatic neuropsychiatrist who carries a tremendous financial burden to run her own practice. Her family has been tasked with serving Ha Baek, a reincarnated water god, for many generations, and So Ah is forced to do the same. Ha Baek starts to develop feelings for So Ah, but he has competition for her heart from Hoo Ye, the CEO of a resort company, who clashes with So Ah over a piece of land but then falls in love with her. Can a relationship between a mortal female and a god have a future?
11.
Just Like Heaven (2005)
1h 35m Drama Fantasy Comedy Romance
Shortly after David Abbott moves into his new San Francisco digs, he has an unwelcome visitor on his hands: winsome Elizabeth Martinson, who asserts that the apartment is hers -- and promptly vanishes. When she starts appearing and disappearing at will, David thinks she's a ghost, while Elizabeth is convinced she's alive.
12.
A Korean Odyssey (2017)
1h 15m Comedy Mystery
A self-serving mythical creature's bid for invincibility backfires when he finds himself at the mercy of a woman who can see otherworldly beings.
45m Crime Sci-Fi & Fantasy
Bored and unhappy as the Lord of Hell, Lucifer Morningstar abandoned his throne and retired to Los Angeles, where he has teamed up with LAPD detective Chloe Decker to take down criminals. But the longer he's away from the underworld, the greater the threat that the worst of humanity could escape.
explore
Check out more list from our community