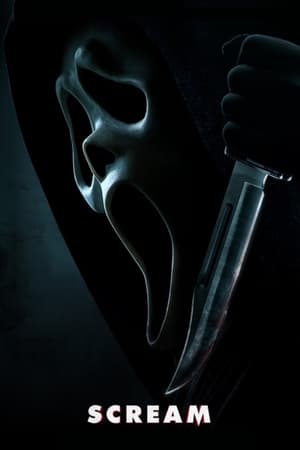 31 Best Movies Like Scream ...
If you liked this film , you will for sure love these too! In this collection we highlight some of the best films that share a very similar mood to '', and are worth checking out.
1h 51m Horror Mystery
Sidney Prescott, now the author of a self-help book, returns home to Woodsboro on the last stop of her book tour. There she reconnects with Sheriff Dewey and Gale, who are now married, as well as her cousin Jill and her Aunt Kate. Unfortunately, Sidney's appearance also brings about the return of Ghostface, putting Sidney, Gale, and Dewey, along with Jill, her friends, and the whole town of Woodsboro in danger.
2h Horror Mystery
Two years after the terrifying events that occurred in Woodsboro, Sidney is now attending Windsor College in Cincinnati, and Gale Weathers' best selling book on Sidney's life has now been made into a major motion picture. When two college students are killed in a theatre while watching the new film 'Stab', Sidney knows deep down that history is repeating itself.
1h 56m Horror Mystery
A murdering spree begins to happen again, this time its targeted toward the original Woodsboro survivors and those associated with the movie inside a movie, 'Stab 3'. Sydney must face the demons of her past to stop the killer.
4.
I Know What You Did Last Summer (1997)
1h 40m Horror Thriller Mystery
As they celebrate their high school graduation, four friends are involved in a hit-and-run accident when their car hits and apparently kills a pedestrian on an isolated roadway. They dispose of the body and vow to keep the incident a secret, a year later somebody starts sending them letters bearing the warning "I Know What You Did Last Summer".
5.
I Still Know What You Did Last Summer (1998)
1h 40m Horror Mystery Thriller
Unfinished business with coed Julie James brings the murderer to the Bahamas to terrorize her and her friends, Karla, Tyrell and Will, during a vacation. Can Ray Bronson who survived a bloody attack alongside Julie two summers ago, get to the island in time to save everyone?
1h 40m Horror Thriller
A college campus is plagued by a vicious serial killer murdering students in ways that correspond to various urban legends.
7.
Scream: The TV Series (2015)
43m Crime Mystery
What starts as a YouTube video going viral, soon leads to problems for the teenagers of Lakewood and serves as the catalyst for a murder that opens up a window to the town's troubled past. Everyone has secrets. Everyone tells lies. Everyone is fair game.
1h 28m Crime Horror Drama
Donna's senior prom is supposed to be the best night of her life, though a sadistic killer from her past has different plans for her and her friends.
9.
Halloween H20: 20 Years Later (1998)
1h 26m Horror Thriller
Two decades after surviving a massacre on October 31, 1978, former baby sitter Laurie Strode finds herself hunted by persistent knife-wielder Michael Myers. Laurie now lives in Northern California under an assumed name, where she works as the headmistress of a private school. But it's not far enough to escape Myers, who soon discovers her whereabouts. As Halloween descends upon Laurie's peaceful community, a feeling of dread weighs upon her -- with good reason.
10.
Friday the 13th (1980)
1h 35m Horror
Camp counselors are stalked and murdered by an unknown assailant while trying to reopen a summer camp that was the site of a child's drowning.
1h 31m Horror Thriller
Fifteen years after murdering his sister on Halloween night 1963, Michael Myers escapes from a mental hospital and returns to the small town of Haddonfield, Illinois to kill again.
1h 36m Horror Thriller
Five friends are stalked and murdered by a masked assailant while preparing for Valentine's Day.
1h 32m Horror Mystery Thriller
Cherry Falls is a quiet little town - until the night that a serial killer begins preying on its youth. After a third teen is found slain, the killer's modus operandi emerges: the victims were all virgins. Sheriff Marken is concerned for the safety of the teens in general and in particular his own daughter Jody, who is still a virgin...
14.
A Nightmare on Elm Street (1984)
1h 31m Horror
Teenagers in a small town are dropping like flies, apparently in the grip of mass hysteria causing their suicides. A cop's daughter, Nancy Thompson, traces the cause to child molester Fred Krueger, who was burned alive by angry parents many years before. Krueger has now come back in the dreams of his killers' children, claiming their lives as his revenge. Nancy and her boyfriend, Glen, must devise a plan to lure the monster out of the realm of nightmares and into the real world...
15.
A Nightmare on Elm Street (2010)
1h 35m Horror Mystery Thriller
The film that brings back horror icon Freddy Krueger as a darker and more sinister character than ever before. While Freddy is on the prowl a group of teenagers being stalked soon learn they all have a common factor making them targets for this twisted killer.
16.
My Bloody Valentine (2009)
1h 41m Mystery Horror
Ten years ago, a tragedy changed the town of Harmony forever. Tom Hanniger, an inexperienced coal miner, caused an accident in the tunnels that trapped and killed five men and sent the only survivor, Harry Warden, into a permanent coma. But Harry Warden wanted revenge. Exactly one year later, on Valentine's Day, he woke up…and brutally murdered twenty-two people with a pickaxe before being killed.
1h 41m Horror Mystery
When five sorority girls inadvertently cause the murder of one of their sisters in a prank gone wrong, they agree to keep the matter to themselves and never speak of it again, so they can get on with their lives. This proves easier said than done, when after graduation a mysterious killer goes after the five of them and anyone who knows their secret.
18.
Halloween: The Curse of Michael Myers (1995)
1h 28m Horror Thriller
Six years ago, Michael Myers terrorized the town of Haddonfield, Illinois. He and his niece, Jamie Lloyd, have disappeared. Jamie was kidnapped by a bunch of evil druids who protect Michael Myers. And now, six years later, Jamie has escaped after giving birth to Michael's child. She runs to Haddonfield to get Dr. Loomis to help her again.
19.
Friday the 13th (2009)
1h 37m Horror
A group of young adults visit a boarded up campsite named Crystal Lake where they soon encounter the mysterious Jason Voorhees and his deadly intentions.
20.
Urban Legends: Final Cut (2000)
1h 37m Horror Mystery Thriller
The making of a horror movie takes on a terrifying reality for students at the most prestigious film school in the country. At Alpine University, someone is determined to win the best film award at any cost - even if it means eliminating the competition. No one is safe and everyone is a suspect.
1h 46m Horror
Jamie Lee Curtis returns to her iconic role as Laurie Strode, who comes to her final confrontation with Michael Myers, the masked figure who has haunted her since she narrowly escaped his killing spree on Halloween night four decades ago.
22.
All the Boys Love Mandy Lane (2006)
1h 30m Horror Mystery Thriller
Beautiful Mandy Lane isn't a party girl but, when classmate Chloe invites the Texas high school student to a bash in the countryside, she reluctantly accepts. After hitching a ride with a vaguely scary older man, the teens arrive at their destination. Partying ensues, and Mandy's close pal, Emmet, keeps a watchful eye on the young males making a play for Mandy. Then two of the students are murdered.
1h 32m Horror
After failing to kill stubborn survivor Laurie and taking a bullet or six from former psychiatrist Dr. Sam Loomis, Michael Myers has followed Laurie to the Haddonfield Memorial Hospital, where she's been admitted for Myers' attempt on her life. The institution proves to be particularly suited to serial killers, however, as Myers cuts, stabs and slashes his way through hospital staff to reach his favorite victim.
24.
Halloween: Resurrection (2002)
1h 34m Horror Thriller
Serial Killer Michael Myers is not finished with Laurie Strode, and their rivalry finally comes to an end. But is this the last we see of Myers? Freddie Harris and Nora Winston are reality programmers at DangerTainment, and are planning to send a group of 6 thrill-seeking teenagers into the childhood home of Myers. Cameras are placed all over the house and no one can get out of the house... and then Michael arrives home!
25.
Friday the 13th Part III (1982)
1h 35m Horror
An idyllic summer turns into a nightmare of unspeakable terror for yet another group of naive counselors. Ignoring Camp Crystal Lake's bloody legacy, one by one they fall victim to the maniacal Jason who stalks them at every turn.
26.
Friday the 13th: The Final Chapter (1984)
1h 31m Horror
After being mortally wounded and taken to the morgue, murderer Jason Voorhees spontaneously revives and embarks on a killing spree as he makes his way back to his home at Crystal Lake.
1h 53m Horror Drama
A group of unwitting teens are stranded near a strange wax museum and soon must fight to survive and keep from becoming the next exhibit.
28.
The Town That Dreaded Sundown (2014)
1h 25m Thriller Horror
A masked maniac terrorizes the same small community where a murderer known as the Phantom Killer struck decades earlier.
29.
My Bloody Valentine (1981)
1h 30m Thriller Horror Mystery
Twenty years ago in the sleepy mining town of Valentine Bluffs, a fatal mining disaster occurred on Valentine's Day while some of the crew was decorating for a party. The sole survivor of the accident killed the remaining crewmembers and warned the town not to celebrate Valentine's Day again. When a group of teenagers decides to defy that order, a murderous maniac in mining gear begins dispatching townsfolk in bloody and creative ways.
1h 49m Horror
After being committed for 17 years, Michael Myers, now a grown man and still very dangerous, escapes from the mental institution (where he was committed as a 10 year old) and he immediately returns to Haddonfield, where he wants to find his baby sister, Laurie. Anyone who crosses his path is in mortal danger
explore
Check out more list from our community