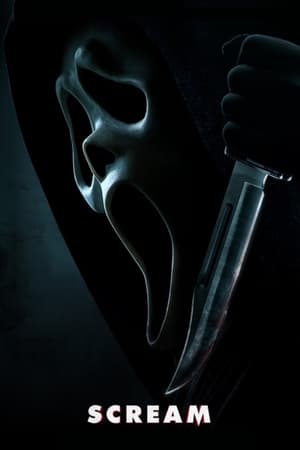 10 Best Movies Like Scream ...
If you liked this one , you will probably love these too! In this collection we highlight some of the best films that share a very similar mood to 'Scream', and are worth checking out.
After being committed for 17 years, Michael Myers, now a grown man and still very dangerous, escapes from the mental institution (where he was committed as a 10 year old) and he immediately returns to Haddonfield, where he wants to find his baby sister, Laurie. Anyone who crosses his path is in mortal danger
1h 49m
Director, Screenplay: Rob Zombie
Horror
When five sorority girls inadvertently cause the murder of one of their sisters in a prank gone wrong, they agree to keep the matter to themselves and never speak of it again, so they can get on with their lives. This proves easier said than done, when after graduation a mysterious killer goes after the five of them and anyone who knows their secret.
1h 41m
Director: Stewart Hendler
Writer: Mark Rosman
Writer: Pete Goldfinger
Writer: Josh Stolberg
Horror Mystery
Donna's senior prom is supposed to be the best night of her life, though a sadistic killer from her past has different plans for her and her friends.
1h 28m
Director: Nelson McCormick
Screenplay: J.S. Cardone
Crime Horror Drama
4.
Halloween: Resurrection (2002)
Serial Killer Michael Myers is not finished with Laurie Strode, and their rivalry finally comes to an end. But is this the last we see of Myers? Freddie Harris and Nora Winston are reality programmers at DangerTainment, and are planning to send a group of 6 thrill-seeking teenagers into the childhood home of Myers. Cameras are placed all over the house and no one can get out of the house... and then Michael arrives home!
1h 34m
Screenplay, Story: Larry Brand
Characters: Debra Hill
Characters: John Carpenter
Director: Rick Rosenthal
Screenplay: Sean Hood
Horror Thriller
Five friends are stalked and murdered by a masked assailant while preparing for Valentine's Day.
1h 36m
Director: Jamie Blanks
Novel: Tom Savage
Screenplay: Wayne Powers
Screenplay: Aaron Harberts
Screenplay: Gretchen J. Berg
Screenplay: Donna Powers
Horror Thriller
6.
Halloween: The Curse of Michael Myers (1995)
Six years ago, Michael Myers terrorized the town of Haddonfield, Illinois. He and his niece, Jamie Lloyd, have disappeared. Jamie was kidnapped by a bunch of evil druids who protect Michael Myers. And now, six years later, Jamie has escaped after giving birth to Michael's child. She runs to Haddonfield to get Dr. Loomis to help her again.
1h 28m
Characters: Debra Hill
Characters: John Carpenter
Director: Joe Chappelle
Writer: Daniel Farrands
Horror Thriller
Jamie Lee Curtis returns to her iconic role as Laurie Strode, who comes to her final confrontation with Michael Myers, the masked figure who has haunted her since she narrowly escaped his killing spree on Halloween night four decades ago.
1h 46m
Director, Screenplay: David Gordon Green
Characters: Debra Hill
Characters: John Carpenter
Screenplay: Danny McBride
Writer: Jeff Fradley
Horror
Sidney Prescott, now the author of a self-help book, returns home to Woodsboro on the last stop of her book tour. There she reconnects with Sheriff Dewey and Gale, who are now married, as well as her cousin Jill and her Aunt Kate. Unfortunately, Sidney's appearance also brings about the return of Ghostface, putting Sidney, Gale, and Dewey, along with Jill, her friends, and the whole town of Woodsboro in danger.
1h 51m
Characters, Screenplay, Writer: Kevin Williamson
Director: Wes Craven
Horror Mystery
A college campus is plagued by a vicious serial killer murdering students in ways that correspond to various urban legends.
1h 40m
Director: Jamie Blanks
Screenplay: Silvio Horta
Horror Thriller
10.
Halloween H20: 20 Years Later (1998)
Two decades after surviving a massacre on October 31, 1978, former baby sitter Laurie Strode finds herself hunted by persistent knife-wielder Michael Myers. Laurie now lives in Northern California under an assumed name, where she works as the headmistress of a private school. But it's not far enough to escape Myers, who soon discovers her whereabouts. As Halloween descends upon Laurie's peaceful community, a feeling of dread weighs upon her -- with good reason.
1h 26m
Screenplay, Story: Robert Zappia
Characters: John Carpenter
Characters: Debra Hill
Director: Steve Miner
Screenplay: Matt Greenberg
Horror Thriller
explore
Check out more list from our community