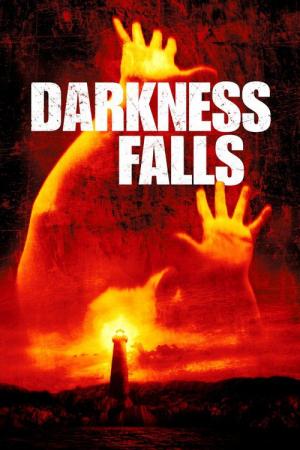 11 Best Movies Like Darkness Falls ...
If you liked this movie , you will probably love these too! In this list we highlight some of the best films that share a very similar mood to 'Darkness Falls', and are worth checking out.
1h 25m Horror Mystery Thriller
A newly married couple discovers disturbing, ghostly images in photographs they develop after a tragic accident. Fearing the manifestations may be connected, they investigate and learn that some mysteries are better left unsolved.
1h 40m Fantasy Horror Thriller
Out on a dead calm ocean, in a thick fog, a group of tourists on a pleasure craft are about to cross paths with an ancient and terrible evil. Sharing the same ocean, a sick, dying old Greek man drifts alone on a stricken yacht. The Greek (John Rhys-Davies) has been cheating death for countless years. Trading broken bodies for new ones over centuries. With him he carries a deadly weapon that allows him to do this. This weapon, the Shifting Blade, gives its possessor an awesome power. But now is the time of reckoning. The Ferryman, the ancient conveyor of death and the path to the afterlife is close and he wants the Greek. There is a payment to be made.
1h 29m Horror
Jamie returns to his hometown in search of answers to his wife's murder, which occurred after receiving a weird package containing a ventriloquist dummy named Billy, which may be linked to the legend of ventriloquist Mary Shaw. Destined to find out the truth, Jamie goes to the town of Raven's Fair, where Shaw used to perform and is buried. But Jamie is in for more than he expected.
1h 40m Horror
Guillermo del Toro presents Mama, a supernatural thriller that tells the haunting tale of two little girls who disappeared into the woods the day that their parents were killed. When they are rescued years later and begin a new life, they find that someone or something still wants to come tuck them in at night.
1h 25m Horror Drama Thriller
Joanna Mills has a successful career but feels her personal life is spinning out of control. She has few friends, an estranged father, and a crazy ex-boyfriend who is stalking her. Joanna begins having terrifying visions of a woman's murder, and it seems that she is the killer's next target. Determined to solve the mystery and escape her apparent fate, Joanna follows her visions to the victim's hometown and finds that some secrets just do not stay buried.
1h 27m Horror
Anna returns home after spending time in a psychiatric facility following her mother's tragic death and discovers that her mother's former nurse, Rachel, has moved into their house and become engaged to her father. Soon after she learns this shocking news, Anna is visited by her mother's ghost, who warns her that Rachel has evil intentions.
1h 50m Drama Horror Thriller
Rachel Keller must prevent evil Samara from taking possession of her son's soul.
1h 24m Horror Mystery Thriller
A college freshman involved in a fatal car crash discovers she may not have survived after all when she becomes caught between the worlds of the living and the dead.
1h 35m Horror Thriller Mystery
Set in the Aokigahara Forest, a real-life place in Japan where people go to end their lives. Against this backdrop, a young American woman comes in search of her twin sister, who has mysteriously disappeared.
11.
Book of Shadows: Blair Witch 2 (2000)
explore
Check out more list from our community