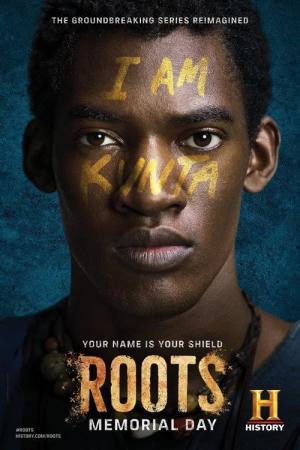 10 Best Movies Like Roots ...
If you liked this film , you will for sure love these too! In this list we highlight some of the best films that share a very similar premise to 'Roots', and are worth checking out.
1.
Mama Flora's Family (1998)
2.
Feast of All Saints (2001)
Set in nineteenth-century New Orleans, the story depicts the gens de couleur libre, or the Free People of Colour, a dazzling yet damned class caught between the world of white privilege and black oppression.
3h 33m
Director: Peter Medek
Novel: Anne Rice
Writer: John Wilder
Romance Drama
President Lincoln's mother is killed by a supernatural creature, which fuels his passion to crush vampires and their slave-owning helpers.
1h 34m
Novel, Screenplay: Seth Grahame-Smith
Director: Timur Bekmambetov
Screenplay: Simon Kinberg
Action Fantasy Horror
4.
North and South (1985)
Two friends, one northern and one southern, struggle to maintain their friendship as events build towards the American Civil War.
1h 33m
Drama
A dramatic story, based on actual events, about the friendship between two men struggling against apartheid in South Africa in the 1970s. Donald Woods is a white liberal journalist in South Africa who begins to follow the activities of Stephen Biko, a courageous and outspoken black anti-apartheid activist.
2h 37m
Director: Richard Attenborough
Novel: Donald Woods
Screenplay: John Briley
Drama History
The story of Dr. Martin Luther King Jr., stretching from his days as a Southern Baptist minister up to his assassination in Memphis in 1968.
2h
Drama
A story of love, friendship, survival and triumph spanning five decades from the Texas Revolution through the Civil War, Reconstruction and beyond.
1h 25m
Drama Action & Adventure Western
The true story of William Wilberforce and his courageous quest to end the British slave trade. Along the way, Wilberforce meets intense opposition, but his minister urges him to see the cause through.
1h 57m
Director: Michael Apted
Writer: Steven Knight
Drama
An adaptation of Alex Haley's "Roots", chronicling the history of an African slave, Kunta Kinte sold to America and his descendants.
2h
Drama Action & Adventure
The epic tale of celebrated Pulitzer-prize winning author Alex Haley's ancestors as portrayed in the acclaimed twelve hour mini-series Roots, was first told in his 1976 bestseller Roots: The Saga of an American Family. The docu-drama covers a period of history that begins in mid-1700s Gambia, West Africa and concludes during post-Civil War United States, over 100 years later. This 1977 miniseries eventually won 9 Emmy awards, a Golden Globe award, and a Peabody award, and still stands as the most watched miniseries in U.S. history.
1h 30m
Drama
explore
Check out more list from our community