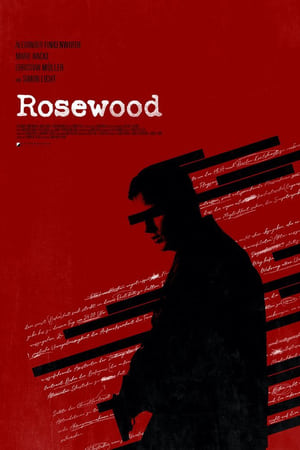 11 Best Shows Like Rosewood ...
If you liked this film , you will probably love these too! In this list we highlight some of the best films that share a very similar mood to 'Rosewood', and are worth checking out.
43m Action & Adventure Drama
King is a Canadian police drama which premiered April 17, 2011 on Showcase. The series stars Amy Price-Francis as Jessica King, a veteran police officer who gets promoted to head of the Major Crimes Task Force in Toronto after her predecessor has a breakdown on television. Season 2 began production in September 2011 and premiered 29 February 2012.On June 2, 2012, it was reported that King had been cancelled after 2 seasons.
3.
Scott & Bailey (2011)
45m Crime Drama
D.C. Rachel Bailey and D.C. Janet Scott have a robust and engaging friendship which enables them to draw upon each other's strengths and investigate murders for the Manchester Metropolitan Police.
46m Crime Drama
Deputy Police Chief Brenda Leigh Johnson transfers from Atlanta to LA to head up a special unit of the LAPD that handles sensitive, high-profile murder cases. Johnson's quirky personality and hard-nosed approach often rubs her colleagues the wrong way, but her reputation as one of the world's best interrogator eventually wins over even her toughest critics.
44m Drama Crime Mystery Sci-Fi & Fantasy
Doctor Henry Morgan, New York City's star medical examiner, has a secret. He doesn't just study the dead to solve criminal cases, he does it to solve the mystery that has eluded him for 200 years—the answer to his own inexplicable immortality. This long life has given Henry remarkable observation skills which impresses his new partner, Detective Jo Martinez. Each week, a new case and their budding friendship will reveal layers of Henry's long and colorful past. Only his best friend and confidant, Abe knows Henry's secret.
43m Drama
Gloria Sheppard is an intuitive LAPD homicide detective who juggles her demanding personal and professional lives while raising two sons with the help of her troubled younger brother, Davey.
1h Comedy Drama
In this mismatched buddy cop dramedy, an amazingly handsome, happy-go-lucky FBI agent is paired with a local, hard scrabble Michigan homicide detective. As they solve crimes together, their polar opposite methods only slightly outweigh their disdain for each other.
1h Drama
An American anthology police detective series utilizing multiple timelines in which investigations seem to unearth personal and professional secrets of those involved, both within or outside the law.
1h 30m Crime Drama Mystery
A sharp detective with a messy life, DCI Vera Stanhope patrols her "patch" of northeast England, pursuing the truth in cases of murder, kidnapping, and blackmail. Vera is obsessive about her work and faces the world with caustic wit, guile and courage.
explore
Check out more list from our community