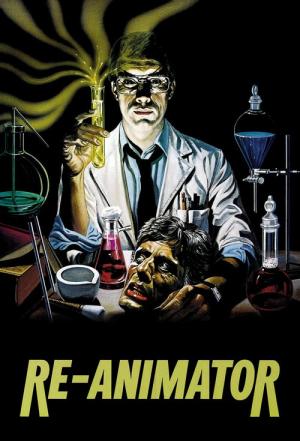 10 Best Movies Like Reanimator ...
If you liked this one , you will for sure love these too! In this collection we highlight some of the best films that share a very similar mood to 'Re-Animator', and are worth checking out.
3.
Computer Killers (1973)
1h 28m Horror
The residents of a suburban high-rise apartment building are being infected by a strain of parasites that turn them into mindless, sex-crazed fiends out to infect others by the slightest sexual contact.
1h 32m Science Fiction Horror Comedy
Something or someone is attacking people one by one on the beach. Some of them are mutilated, but most of them are sucked into the sand, disappearing without a trace. What is the creature responsible? Where does it live, and where did it come from? And is there any chance of it reproducing? Meanwhile, David Huffman and Mariana Hill are once-almost-married old friends, reunited over the death of her mother on the beach, and searching for clues in the abandoned buildings where they used to play when they were young.
6.
Tucker and Dale vs Evil (2010)
1h 29m Comedy Horror
Two hillbillies are suspected of being killers by a group of paranoid college kids camping near the duo's West Virginian cabin. As the body count climbs, so does the fear and confusion as the college kids try to seek revenge against the pair.
7.
Return of the Living Dead II (1988)
1h 29m Comedy Horror
A group of kids discover one of the drums containing a rotting corpse and release the 2-4-5 Trioxin gas into the air, causing the dead to once again rise from the grave and seek out brains.
1h 24m Horror Comedy Fantasy
Ash Williams and his girlfriend Linda find a log cabin in the woods with a voice recording from an archeologist who had recorded himself reciting ancient chants from "The Book of the Dead." As they play the recording an evil power is unleashed taking over Linda's body.
10.
Zombie Strippers (2008)
1h 34m Comedy Horror
In the not too distant future a secret government re-animation chemo-virus gets released into conservative Sartre, Nebraska and lands in an underground strip club. As the virus begins to spread, turning the strippers into "Super Zombie Strippers" the girls struggle with whether or not to conform to the new "fad" even if it means there's no turning back.
explore
Check out more list from our community