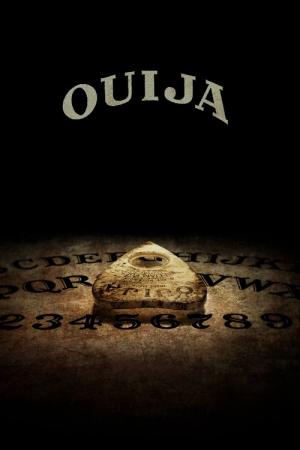 31 Best Movies Like Ouija ...
If you liked this film , you will for sure love these too! In this collection we highlight some of the best films that share a very similar mood to '', and are worth checking out.
1h 32m Horror Thriller
A young girl buys an antique box at a yard sale, unaware that inside the collectible lives a malicious ancient spirit. The girl's father teams with his ex-wife to find a way to end the curse upon their child.
1h 39m Horror
John Form has found the perfect gift for his expectant wife, Mia - a beautiful, rare vintage doll in a pure white wedding dress. But Mia's delight with Annabelle doesn't last long. On one horrific night, their home is invaded by members of a satanic cult, who violently attack the couple. Spilled blood and terror are not all they leave behind. The cultists have conjured an entity so malevolent that nothing they did will compare to the sinister conduit to the damned that is now... Annabelle.
1h 43m Horror Thriller
A family discovers that dark spirits have invaded their home after their son inexplicably falls into an endless sleep. When they reach out to a professional for help, they learn things are a lot more personal than they thought.
4.
Ouija: Origin of Evil (2016)
1h 39m Horror Thriller
In 1965 Los Angeles, a widowed mother and her two daughters add a new stunt to bolster their séance scam business and unwittingly invite authentic evil into their home. When the youngest daughter is overtaken by the merciless spirit, this small family confronts unthinkable fears to save her and send her possessor back to the other side.
1h 50m Horror Thriller Mystery
Found footage helps a true-crime novelist realize how and why a family was murdered in his new home, though his discoveries put his entire family in the path of a supernatural entity.
6.
Insidious: Chapter 3 (2015)
1h 37m Horror Drama Thriller
A twisted new tale of terror begins for a teenage girl and her family, and revealing more mysteries of the otherworldly realm, 'The Further'.
7.
Insidious: Chapter 2 (2013)
1h 46m Horror Thriller
The haunted Lambert family seeks to uncover the mysterious childhood secret that has left them dangerously connected to the spirit world.
8.
House on Haunted Hill (1999)
1h 33m Horror Mystery Thriller
A remake of the 1959 film of the same name. A millionaire offers a group of diverse people $1,000,000 to spend the night in a haunted house with a horrifying past.
1h 37m Horror Mystery Thriller
A teenager is stuck in a time loop that is not quite the same each time. She must uncover the truth but her actions have consequences for herself and others.
1h 52m Horror Thriller
Paranormal investigators Ed and Lorraine Warren work to help a family terrorized by a dark presence in their farmhouse. Forced to confront a powerful entity, the Warrens find themselves caught in the most terrifying case of their lives.
1h 30m Thriller Horror
A young woman recuperating at her father's run-down home after a tragic accident soon encounters a terrifying presence with a connection to her long-deceased mother.
12.
Amityville: The Awakening (2017)
1h 25m Thriller Horror
Belle, her little sister, and her comatose twin brother move into a new house with their single mother Joan in order to save money to help pay for her brother's expensive healthcare. But when strange phenomena begin to occur in the house including the miraculous recovery of her brother, Belle begins to suspect her Mother isn't telling her everything and soon realizes they just moved into the infamous Amityville house.
14.
Grave Encounters (2011)
1h 33m Thriller Horror
A crew from a paranormal reality television show lock themselves in a haunted psychiatric hospital. They search for evidence of paranormal activity as they shoot what ends up becoming their final episode.
1h 37m Horror
A young mother and her twin sons move into a rural house that's marked for death.
16.
The Conjuring: The Devil Made Me Do It (2021)
1h 51m Horror Mystery Thriller
Paranormal investigators Ed and Lorraine Warren encounter what would become one of the most sensational cases from their files. The fight for the soul of a young boy takes them beyond anything they'd ever seen before, to mark the first time in U.S. history that a murder suspect would claim demonic possession as a defense.
1h 53m Horror Thriller Fantasy Mystery
Dr. David Marrow invites Eleanor Vance, Luke Sanderson, and Theo to the eerie and isolated Hill House to be subjects for a sleep disorder study. The unfortunate guests discover that Marrow is far more interested in the sinister mansion itself — and they soon see the true nature of its horror.
1h 50m Drama Horror Thriller
Rachel Keller must prevent evil Samara from taking possession of her son's soul.
14m Horror
Mieke is being harassed by an inexplicable phenomenon. She is having nightmares and her children are acting strange. For no apparent reason her mother appears, after a long period without any contact. She tries to warn Mieke for impending doom. Has it something to do with the doll that one of her sons got for his birthday? Mieke makes a discovery, a very dark one. Something that will turn her life upside down.
20.
Insidious: Chapter 4 (2018)
1h 58m Horror Mystery Thriller
Parapsychologist Elise Rainier and her team travel to Five Keys, NM, to investigate a man's claim of a haunting. Terror soon strikes when Rainier realizes that the house he lives in was her family's old home.
22.
House of Bones (2010)
1h 30m Horror
Psychic Heather Burton and a team of TV ghost hunters travel to investigate a haunted house surrounded by rumors of paranormal activity.
23.
Paranormal Activity: The Marked Ones (2014)
1h 24m Horror Thriller
Seventeen-year-old Jesse has been hearing terrifying sounds coming from his neighbor's apartment, but when he turns on his camera and sets out to uncover their source, he encounters an ancient evil that won't rest until it's claimed his very soul.
24.
A Haunting in Salem (2011)
1h 30m Horror Thriller
When the new sheriff of Salem, Massachusetts discovers that he is the victim of a centuries-old curse, he must protect his family from the vengeful ghosts that torment his home.
1h 27m Horror Thriller Mystery
A young woman fights the spirit that is slowly taking possession of her.
26.
Scary Stories to Tell in the Dark (2019)
28.
Paranormal Activity: The Ghost Dimension (2015)
1h 28m Horror Thriller
Using a special camera that can see spirits, a family must protect their daughter from an evil entity with a sinister plan.
29.
Paranormal Activity 2 (2010)
1h 31m Horror Thriller
Days after welcoming a newborn baby, Dan and Kristi Rey return home one day to find their house ransacked with seemingly no explanation. Their fear forces them to put in security cameras, which begin to capture strange activity around the house.
1h 42m Horror Thriller
A young woman encounters a malevolent supernatural force while searching for her missing sister in Tokyo, a mean high school prank goes horribly wrong, and strange things begin happening in a Chicago apartment building.
explore
Check out more list from our community