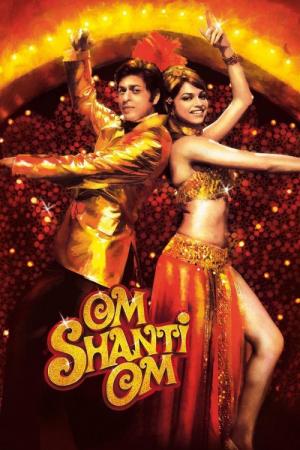 19 Best Movies Like Om Shanti Om ...
If you liked this one , you will definitely love these too! In this list we highlight some of the best films that share a very similar premise to '', and are worth checking out.
1.
Chennai Express (2013)
2.
Something Is Happening (1998)
3.
This Youth Is Crazy (2013)
6.
Sometimes Yes, Sometimes No (1994)
2m
James Kibbey's film House Cocktail shot at the newly opened Little House tells the story of an attempt by the film's hero to win over the beautiful woman.
12.
Straight from the Heart (1999)
2h 58m Comedy Drama Romance
Nandini has to choose between Sameer, the man who taught her to fall in love; and Vanraj, the man from whom she learnt how to abide and fulfill promises of love.
13.
My Faraway Bride (2006)
1h 35m Comedy Romance
The story of Alex, a copy-writer dreaming of being an adventure novelist someday, who meets and romances Indian beauty Reena, while she is vacationing in California. Torn by her blossoming feelings for Alex and her Indian family values and obligations, Reena returns home without saying goodbye. Alex, distraught by the turn of events, decides to follow her to Mumbai and win her back.
14.
Main Aurr Mrs Khanna (2009)
1h 55m Drama
Three people, each having different aspirations from life, are caught in a tangle of emotions and don't know the way out. There's a husband and wife with love eroding from their life. And there's a single, happy-go-lucky dude who falls in love with the wife.
2h 26m Action Romance
Rajkumar, an aimless youth, works for a drug baron and is sent to kill a rival dealer. His life is changed forever when he meets Chanda, and has no idea she is the adopted daughter of the man he is supposed to kill.
explore
Check out more list from our community