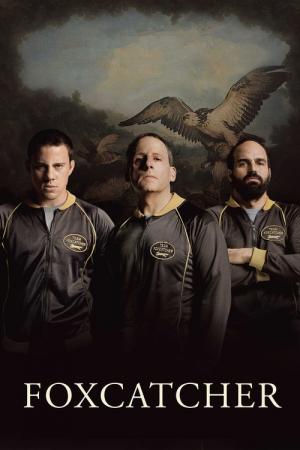 14 Best Movies Like Foxcatcher ...
If you liked this film , you will probably love these too! In this selection we highlight some of the best films that share a very similar premise to 'Foxcatcher', and are worth checking out.
1h 50m Drama
The story of Mike Tyson. From his early days as a 12 year old amateur with a powerful punch, to the undisputed title of "Heavyweight Champion of the World", and ultimately to his conviction for rape. The story of his turbulent life moves quickly, never focusing for long on anything in particular.
1h 49m Drama Romance
Aging wrestler Randy "The Ram" Robinson is long past his prime but still ready and rarin' to go on the pro-wrestling circuit. After a particularly brutal beating, however, Randy hangs up his tights, pursues a serious relationship with a long-in-the-tooth stripper, and tries to reconnect with his estranged daughter. But he can't resist the lure of the ring and readies himself for a comeback.
3.
Any Given Sunday (1999)
2h 42m Drama
A star quarterback gets knocked out of the game and an unknown third stringer is called in to replace him. The unknown gives a stunning performance and forces the ageing coach to reevaluate his game plans and life. A new co-owner/president adds to the pressure of winning. The new owner must prove herself in a male dominated world.
1h 43m Drama
Paul Snider is a narcissistic, small time hustler who fancies himself a ladies man. His life changes when he meets Dorothy Stratten working behind the counter of a Dairy Queen. Under his guidance Dorothy grows to fame as a Playboy Playmate. But when Dorothy begins pursuing an acting career, the jealous Paul finds himself elbowed out of the picture by more famous men.
1h 40m Drama
Two men, working as professional boxers, come to blows when their careers each begin to take opposite momentum.
1h 56m Drama
Boxer "Irish" Micky Ward's unlikely road to the world light welterweight title. His Rocky-like rise was shepherded by half-brother Dicky, a boxer-turned-trainer who rebounded in life after nearly being KO'd by drugs and crime.
2h 8m Drama
Al Stump is a famous sports-writer chosen by Ty Cobb to co-write his official, authorized 'autobiography' before his death. Cobb, widely feared and despised, feels misunderstood and wants to set the record straight about 'the greatest ball-player ever,' in his words.
10.
Without Limits (1998)
1h 57m Drama Romance
The film follows the life of famous 1970s runner Steve Prefontaine from his youth days in Oregon to the University of Oregon where he worked with the legendary coach Bill Bowerman, later to Olympics in Munich and his early death at 24 in a car crash.
1h 51m Drama
The story of acerbic 1960s comic Lenny Bruce, whose groundbreaking, no-holds-barred style and social commentary was often deemed by the Establisment as too obscene for the public.
2h 15m Drama History
When college coach Herb Brooks is hired to helm the 1980 U.S. men's Olympic hockey team, he brings a unique and brash style to the ice. After assembling a team of hot-headed college all-stars, who are humiliated in an early match, Brooks unites his squad against a common foe: the heavily-favored Soviet team.
14.
The Gabby Douglas Story (2014)
1h 30m TV Movie Drama
The true story of Gabby Douglas who becomes the first African American to be named Individual All-Around Champion in artistic gymnastics at the Olympic Games.
explore
Check out more list from our community