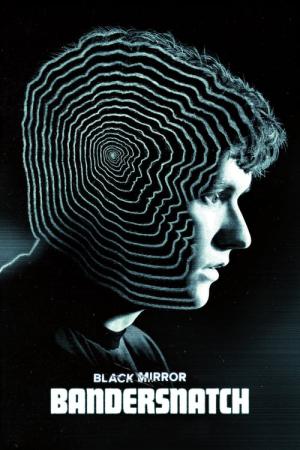 10 Best Movies Like Bandersnatch ...
If you liked this one , you will probably love these too! In this collection we highlight some of the best films that share a very similar mood to 'Black Mirror: Bandersnatch', and are worth checking out.
2.
The Butterfly Effect (2004)
1h 53m Science Fiction Thriller
A young man struggles to access sublimated childhood memories. He finds a technique that allows him to travel back into the past, to occupy his childhood body and change history. However, he soon finds that every change he makes has unexpected consequences.
1h 31m Drama Horror Mystery Science Fiction Thriller
Telly Paretta is a grieving mother struggling to cope with the loss of her 8-year-old son. She is stunned when her psychiatrist reveals that she has created eight years of memories about a son she never had. But when she meets a man who has had a similar experience, Telly embarks on a search to prove her son's existence, and her sanity.
1h 29m Thriller Science Fiction
On the night of an astronomical anomaly, eight friends at a dinner party experience a troubling chain of reality bending events.
1h 35m Thriller Science Fiction
An unsuspecting, disenchanted man finds himself working as a spy in the dangerous, high-stakes world of corporate espionage. Quickly getting way over-his-head, he teams up with a mysterious femme fatale.
6.
51 Degrees North (2015)
2h 4m Thriller Crime
An agoraphobic psychologist and a female detective must work together to take down a serial killer who copies serial killers from the past.
1h 40m Horror Thriller
After the mysterious, brutal death of an old friend, a group of teenagers find themselves in possession of "Stay Alive," an ultra-realistic 3-D videogame based on the spine-chilling true story of a 17th century noblewoman, known as "The Blood Countess." The gamers don't know anything about the game other than they're not supposed to have it... and they're dying to play it. Not able to resist temptation, the kids begin to play the grisly game but soon make a chilling connection -- they are each being murdered one-by-one in the same way as the characters they played in the game. As the line between the game world and the real world disappears, the teens must find a way to defeat the vicious and merciless Blood Countess, all the while trying to... stay alive.
9.
The Thirteenth Floor (1999)
1h 41m Thriller Science Fiction Mystery
Los Angeles. A wealthy man, known as Mr. Fuller, discovers a shocking secret about the world he lives in. Fearing for his life, he leaves a desperate message for a friend of his in the most unexpected place.
1h 40m Drama Fantasy Mystery Science Fiction Thriller
A troubled actor, a television show runner, and an acclaimed videogame designer find their lives intertwining in mysterious and unsettling ways.
explore
Check out more list from our community