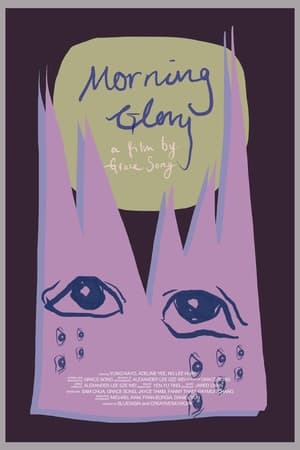 31 Best Movies Like Morning Glory ...
If you liked this movie , you will for sure love these too! In this selection we highlight some of the best films that share a very similar premise to '', and are worth checking out.
1.
The Devil Wears Prada (2006)
1h 49m Comedy Drama Romance
Andy moves to New York to work in the fashion industry. Her boss is extremely demanding, cruel and won't let her succeed if she doesn't fit into the high class elegant look of their magazine.
2h 1m Comedy
70-year-old widower Ben Whittaker has discovered that retirement isn't all it's cracked up to be. Seizing an opportunity to get back in the game, he becomes a senior intern at an online fashion site, founded and run by Jules Ostin.
1h 48m Comedy Romance Drama
When she learns she's in danger of losing her visa status and being deported, overbearing book editor Margaret Tate forces her put-upon assistant, Andrew Paxton, to marry her.
4.
I Don't Know How She Does It (2011)
1h 29m Romance Comedy
A comedy centered on the life of Kate Reddy, a finance executive who is the breadwinner for her husband and two kids.
1h 51m Comedy Romance
Altruistic Jane finds herself facing her worst nightmare as her younger sister announces her engagement to the man Jane secretly adores.
6.
Something's Gotta Give (2003)
2h 8m Drama Comedy Romance
Harry Sanborn is an aged music industry exec with a fondness for younger women like Marin, his latest trophy girlfriend. Things get a little awkward when Harry suffers a heart attack at the home of Marin's mother, Erica. Left in the care of Erica and his doctor, a love triangle starts to take shape.
1h 52m Comedy Drama
Henry Hackett is the workaholic editor of a New York City tabloid. He loves his job, but the long hours and low pay are leading to discontent. Also, publisher Bernie White faces financial straits, and has hatchet-man Alicia Clark—Henry's nemesis—impose unpopular cutbacks.
1h 38m Comedy Romance Drama
When he suddenly finds himself without his long-standing blue-collar job, Larry Crowne enrolls at his local college to start over. There, he becomes part of an eclectic community of students and develops a crush on his teacher.
1h 54m Comedy Romance
Tess McGill is an ambitious secretary with a unique approach for climbing the ladder to success. When her classy, but villainous boss breaks a leg skiing, Tess takes over her office, her apartment and even her wardrobe. She creates a deal with a handsome investment banker that will either take her to the top, or finish her off for good.
10.
Broadcast News (1987)
2h 13m Comedy Romance
Basket-case network news producer Jane Craig falls for new reporter Tom Grunnick, a pretty boy who represents the trend towards entertainment news she despises. Aaron Altman, a talented but plain correspondent, carries an unrequited torch for Jane. Sparks fly between the three as the network prepares for big changes, and both the news and Jane must decide between style and substance.
11.
Laws of Attraction (2004)
1h 30m Comedy Romance
Amidst a sea of litigation, two New York City divorce lawyers find love.
1h 40m Romance Comedy
Maya, a 40-year-old woman struggling with frustrations from unfulfilled dreams. Until that is, she gets the chance to prove to Madison Avenue that street smarts are as valuable as book smarts, and that it is never too late for a second act.
1h 48m Comedy Romance
Melanie Parker, an architect and mother of Sammy, and Jack Taylor, a newspaper columnist and father of Maggie, are both divorced. They meet one morning when overwhelmed Jack is left unexpectedly with Maggie and forgets that Melanie was to take her to school. As a result, both children miss their school field trip and are stuck with the parents. The two adults project their negative stereotypes of ex-spouses on each other, but end up needing to rely on each other to watch the children as each must save his job. Humor is added by Sammy's propensity for lodging objects in his nose and Maggie's tendency to wander.
14.
A Lot Like Love (2005)
1h 47m Comedy Drama Romance
On a flight from Los Angeles to New York, Oliver and Emily make a connection, only to decide that they are poorly suited to be together. Over the next seven years, however, they are reunited time and time again, they go from being acquaintances to close friends to ... lovers?
1h 30m Comedy Drama Romance
The "black sheep" son of a wealthy family meets a young psychiatric patient who's been raised in isolation her entire life. He takes the naive young woman home for his brother's wedding an improbable romance blooms, as she impresses everyone with her genuine, simple charms.
16.
How to Lose a Guy in 10 Days (2003)
1h 56m Comedy Romance
It's the battle of wills, as Andie (Kate Hudson) needs to prove she can dump a guy in 10 days, whereas Ben (Matthew McConaughey) needs to prove he can win a girl in 10 days. Now, the clock is ticking - and the wildly entertaining comedy smash is off and running in this irresistible tale of sex, lies and outrageous romantic fireworks!
17.
Little Black Book (2004)
1h 51m Comedy Romance Drama
Determined to learn about her boyfriend's past relationships, Stacy -- who works for a talk show -- becomes a bona fide snoop. With her colleague, Barb, Stacy gets the names of Derek's ex-lovers and interviews them, supposedly for an upcoming show. But what she learns only adds to her confusion, and her plans begin to unravel when she befriends one of the women.
18.
View from the Top (2003)
1h 27m Comedy Romance
A small-town woman tries to achieve her goal of becoming a flight attendant.
19.
Definitely, Maybe (2008)
1h 52m Comedy Romance
When Will decides to tell his daughter the story of how he met her mother, he discovers that a second look at the past might also give him a second chance at the future.
1h 54m Drama Comedy
Eddie Murphy stars as an over-the-top television evangelist who finds a way to turn television home shopping into a religious experience, and takes America by storm.
21.
Picture Perfect (1997)
1h 45m Comedy Romance
A young advertising executive's life becomes increasingly complicated when, in order to impress her boss, she pretends to be engaged to a man she has just met.
1h 50m Comedy Drama Romance
The life of super-yuppie J.C. is thrown into turmoil when she inherits a baby from a distant relative.
23.
The Real Blonde (1997)
24.
He Said, She Said (1991)
1h 55m Comedy Drama Romance
Womanising, right-wing Dan Hanson and quiet, liberal Lorie Bryer work for the Baltimore Sun. Rivals for the job of new writer of a vacant column, the paper ends up instead printing their very different opinions alongside each other, which leads to a similarly combative local TV show. At the same time their initial indifference to each other looks like it may evolve into something more romantic.
25.
The Other Sister (1999)
2h 10m Comedy Drama Romance
A mentally challenged girl proves herself to be every bit as capable as her "perfect" sister when she moves into an apartment and begins going to college.
1h 29m Drama Romance Comedy
A woman who is robbed on her way to catch the 1:30 train to Boston is left stranded in New York City. She meets a man who helps her during the course of the night and the two form a romance.
1h 42m Drama Comedy
A comedian tries to make it as a serious actor when his reality-TV star fiancé talks him into broadcasting their wedding on her TV show.
1h 45m Drama Comedy Romance
A celebrated military contractor returns to the site of his greatest career triumphs and re-connects with a long-ago love while unexpectedly falling for the hard-charging Air Force watchdog assigned to him.
29.
In Good Company (2004)
1h 49m Comedy Drama Romance
Dan Foreman is a seasoned advertisement sales executive at a high-ranking publication when a corporate takeover results in him being placed under naive supervisor Carter Duryea, who is half his age. Matters are made worse when Dan's new supervisor becomes romantically involved with his daughter an 18 year-old college student Alex.
30.
How to Lose Friends & Alienate People (2008)
1h 50m Comedy Romance Drama
A British writer struggles to fit in at a high-profile magazine in New York.
explore
Check out more list from our community