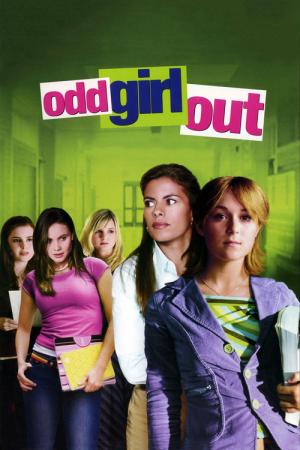 16 Best Movies Like Odd Girl Out ...
If you liked this film , you will probably love these too! In this selection we highlight some of the best films that share a very similar mood to '', and are worth checking out.
1h 29m Drama
Freshman high-school student Melinda has refused to speak ever since she called the cops on a popular summer party. With her old friends snubbing her for being a rat, and her parents too busy to notice her troubles, she folds into herself, trying to hide her secret: that star senior Andy raped her at the party. But Melinda does manage to find solace in her art class headed by Mr. Freeman.
2.
Men, Women & Children (2014)
Follows the story of a group of high school teenagers and their parents as they attempt to navigate the many ways the internet has changed their relationships, their communication, their self-image, and their love lives.
When strangers Jim, Eva, Emily and Mo meet William online in his new 'Chelsea Teens!' chatroom, they're completely seduced by his fast-talking, charismatic character. But beneath the surface lies a much darker truth. William is a dangerous loner, channeling all his energies into cyberspace. He's become an analyser, a calculating manipulator who finds it almost impossible to interact normally with others in the real world, instead turning his hand to manipulating people online.
2h Drama
Jake Taylor has everything. He has a beautiful girl, he's the champion in basketball and beer pong, and everyone loves him. Then, an old childhood friend, whom Jake used to be friends with, commits suicide. Jake begins to think. He wonders what he could've done to save his friend's life. A youth minister tells him that Jake needs God. So Jake becomes a Christian. However, things begin to spin out of control. His dad is cheating on his mom, his girlfriend is pregnant, and his former friends ridicule and mock him. During all this, Jake is going to realize just what it means to be a Christian and how, to save a life.
7.
Everybody Dies But Me (2008)
1h 20m Drama
One Monday morning Katya, Vika and Zhanna learn that there will be a school disco, their first disco, on the coming Saturday night. The girls feverishly start preparing for the event, which rapidly becomes the most important moment ever in their universe, and looks like the ideal way to escape their daily lives...
8.
Love Is the Drug (2006)
1h 36m Drama
Jonah Brand (John Patrick Amedori) isn't necessarily the type of guy who would interest ultra-hot Sara Weller (Lizzy Caplan). But when she and her friends find out he works at a pharmacy, they charm him into their circle and gain his trust with manipulative fawning. Jonah knows he's playing with danger, but it's tough to resist the game. Daryl Hannah and D.J. Cotrona co-star in this grizzly tale of addiction and obsession.
The story of five teenage girls who form an unlikely bond after beating up a teacher who has sexually harassed them. They build a solid friendship but their wild ways begin to get out of control.
10.
Angus, Thongs and Perfect Snogging (2008)
1h 40m Comedy Drama Family Romance
Georgia Nicolson is fourteen, lives with nosey parents who don't understand her, an annoying three year old sister and has to wear a beret to school. She would, however, rather be blonde, have a smaller nose and a boyfriend. Revolving around her hilarious journal entries, prepare to be engulfed in the world of the soaring joys and bottomless angst of being a teenager.
11.
Ricochet River (2001)
High school seniors Wade (Jason James Richter) and Lorna (Kate Hudson) have spent all their lives in the small logging town of Calamus Grove, a conservative place where change comes slowly. Jesse Howl (Douglas Spain), a teenager of Native American ancestry, has just moved to Calamus Grove, and soon finds he doesn't fit in this close-knit community. Wade and Lorna go out of their way to befriend Jesse, and soon find that they're also regarded as outcasts among their peers. Eager to get away from the narrow minds which are stifling them, the three friends grab a car and take off for a summer road trip that turns out to be full of lessons in life and love.
12.
The Perks of Being a Wallflower (2012)
1h 43m Drama
Pittsburgh, Pennsylvania, 1991. High school freshman Charlie is a wallflower, always watching life from the sidelines, until two senior students, Sam and her stepbrother Patrick, become his mentors, helping him discover the joys of friendship, music and love.
13.
Wild Tigers I Have Known (2006)
1h 28m Drama
A lyrical telling of the coming of age of a 13-year-old boy who learns to cope with his new found sexuality and his unrequited love for the cool kid in school.
15.
The Kirishima Thing (2012)
1h 43m Drama
A story about the disappearance of Kirishima, a star athlete of the volleyball club, and how his disappearance affects every person in school.
explore
Check out more list from our community