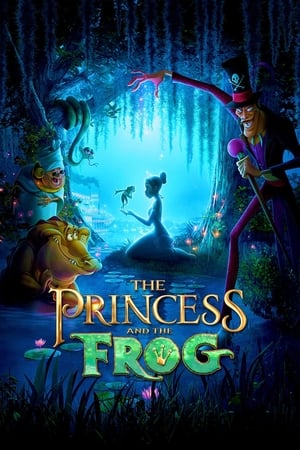 13 Best Movies Similar To Princess And The Frog ...
If you liked this film , you will definitely love these too! In this list we highlight some of the best films that share a very similar premise to 'The Princess and the Frog', and are worth checking out.
1h 33m Animation Family Fantasy Adventure Comedy Romance
Bestowed with superhuman strength, a young mortal named Hercules sets out to prove himself a hero in the eyes of his father, the great god Zeus. Along with his friends Pegasus, a flying horse, and Phil, a personal trainer, Hercules is tricked by the hilarious, hotheaded villain Hades, who's plotting to take over Mount Olympus!
2.
The Cat Returns (2002)
1h 15m Adventure Fantasy Animation Drama Family
Haru, a schoolgirl bored by her ordinary routine, saves the life of an unusual cat and suddenly her world is transformed beyond anything she ever imagined. The Cat King rewards her good deed with a flurry of presents, including a very shocking proposal of marriage to his son! Haru embarks on an unexpected journey to the Kingdom of Cats where her eyes are opened to a whole other world.
1h 13m Adventure Animation Family
Kenai finds his childhood human friend Nita and the two embark on a journey to burn the amulet he gave to her before he was a bear, much to Koda's dismay.
4.
Beauty and the Beast (1991)
1h 24m Romance Family Animation Fantasy
Follow the adventures of Belle, a bright young woman who finds herself in the castle of a prince who's been turned into a mysterious beast. With the help of the castle's enchanted staff, Belle soon learns the most important lesson of all -- that true beauty comes from within.
5.
The Little Mermaid (1989)
1h 23m Animation Family Fantasy
This colorful adventure tells the story of an impetuous mermaid princess named Ariel who falls in love with the very human Prince Eric and puts everything on the line for the chance to be with him. Memorable songs and characters -- including the villainous sea witch Ursula.
1h 42m Animation Adventure Family
Young princess Anna of Arendelle dreams about finding true love at her sister Elsa's coronation. Fate takes her on a dangerous journey in an attempt to end the eternal winter that has fallen over the kingdom. She's accompanied by ice delivery man Kristoff, his reindeer Sven, and snowman Olaf. On an adventure where she will find out what friendship, courage, family, and true love really means.
1h 28m Animation Family Adventure
A tomboyish girl disguises herself as a young man so she can fight with the Imperial Chinese Army against the invading Huns. With help from wise-cracking dragon Mushu, Mulan just might save her country -- and win the heart of handsome Captain Li Shang.
8.
The Book of Life (2014)
1h 35m Animation Adventure Comedy Family Fantasy
The journey of Manolo, a young man who is torn between fulfilling the expectations of his family and following his heart. Before choosing which path to follow, he embarks on an incredible adventure that spans three fantastical worlds where he must face his greatest fears.
9.
Happily N'Ever After (2006)
10.
The Swan Princess (1994)
1h 29m Animation Fantasy Family Adventure Comedy
The beautiful princess Odette is transformed into a swan by an evil sorcerer's spell. Held captive at an enchanted lake, she befriends Jean-Bob the frog, Speed the turtle and Puffin the bird. Despite their struggle to keep the princess safe, these good-natured creatures can do nothing about the sorcerer's spell, which can only be broken by a vow of everlasting love.
11.
Toy Story That Time Forgot (2014)
22m Animation Family TV Movie Adventure Comedy Fantasy
During a post-Christmas play date, the gang find themselves in uncharted territory when the coolest set of action figures ever turn out to be dangerously delusional. It's all up to Trixie, the triceratops, if the gang hopes to return to Bonnie's room in this Toy Story That Time Forgot.
12.
Cinderella 3: A Twist in Time (2007)
1h 14m Animation Romance Family Fantasy
When Lady Tremaine steals the Fairy Godmother's wand and changes history, it's up to Cinderella to restore the timeline and reclaim her prince.
13.
Howl's Moving Castle (2004)
1h 59m Fantasy Animation Adventure
When Sophie, a shy young woman, is cursed with an old body by a spiteful witch, her only chance of breaking the spell lies with a self-indulgent yet insecure young wizard and his companions in his legged, walking castle.
explore
Check out more list from our community