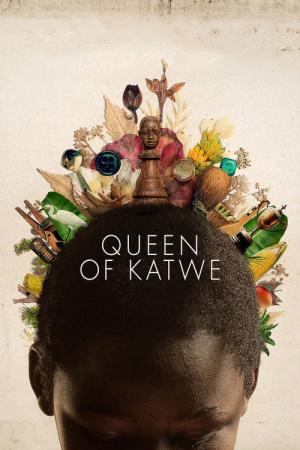 31 Best Movies Like Queen Of Katwe ...
If you liked this movie , you will for sure love these too! In this selection we highlight some of the best films that share a very similar premise to '', and are worth checking out.
1.
Pele: Birth of a Legend (2016)
1h 47m Drama
The life story of Brazilian football legend, Pele.
2h 9m Drama
The story of Michael Oher, a homeless and traumatized boy who became an All American football player and first round NFL draft pick with the help of a caring woman and her family.
2h 41m Drama Action
Dangal is an extraordinary true story based on the life of Mahavir Singh and his two daughters, Geeta and Babita Phogat. The film traces the inspirational journey of a father who trains his daughters to become world class wrestlers.
1h 56m Drama
Boxer "Irish" Micky Ward's unlikely road to the world light welterweight title. His Rocky-like rise was shepherded by half-brother Dicky, a boxer-turned-trainer who rebounded in life after nearly being KO'd by drugs and crime.
2h 16m Drama History
Based on a true story, in which Richmond High School head basketball coach Ken Carter made headlines in 1999 for benching his undefeated team due to poor academic results.
2h 8m Drama
A track coach in a small California town transforms a team of athletes into championship contenders.
1h 49m Drama
High school football coach, Harold Jones befriends Radio, a mentally-challenged man who becomes a student at T.L. Hanna High School in Anderson, South Carolina. Their friendship extends over several decades, where Radio transforms from a shy, tormented man into an inspiration to his community.
8.
Ford v. Ferrari (2019)
2h 33m Drama Action History
American car designer Carroll Shelby and the British-born driver Ken Miles work together to battle corporate interference, the laws of physics, and their own personal demons to build a revolutionary race car for Ford Motor Company and take on the dominating race cars of Enzo Ferrari at the 24 Hours of Le Mans in France in 1966.
2h 37m Drama
In 1964, a brash, new pro boxer, fresh from his Olympic gold medal victory, explodes onto the scene: Cassius Clay. Bold and outspoken, he cuts an entirely new image for African Americans in sport with his proud public self-confidence and his unapologetic belief that he is the greatest boxer of all time. Yet at the top of his game, both Ali's personal and professional lives face the ultimate test.
10.
Cinderella Man (2005)
2h 24m Romance Drama History
The true story of boxer Jim Braddock who, in the 1920's following his retirement, makes a surprise comeback in order to get him and his family out of a socially poor state.
2h 14m Drama
The story of Oakland Athletics general manager Billy Beane's successful attempt to put together a baseball team on a budget, by employing computer-generated analysis to draft his players.
12.
Searching for Bobby Fischer (1993)
1h 50m Drama
A prepubescent chess prodigy refuses to harden himself in order to become a champion like the famous but unlikable Bobby Fischer.
13.
Pawn Sacrifice (2014)
2h 10m Drama
Based on the incredible true story, The Express follows the inspirational life of college football hero Ernie Davis, the first African-American to win the Heisman Trophy.
1h 10m Action & Adventure Comedy Drama
Choi Kang is a high school dropout with no goals and no future. Until one day he finds himself recruited into the elite Korea Secret Agency...
1h 54m Drama Family
High school basketball is king in small-town Indiana, and the 1954 Hickory Huskers are all hope and no talent. But their new coach -- abrasive, unlikable Norman Dale -- whips the team into shape ... while also inciting controversy.
17.
When the Game Stands Tall (2014)
1h 55m Drama
A young coach turns a losing high school football program around to go undefeated for 12 consecutive seasons.
1h 54m Drama History
Rudy grew up in a steel mill town where most people ended up working, but wanted to play football at Notre Dame instead. There were only a couple of problems. His grades were a little low, his athletic skills were poor, and he was only half the size of the other players. But he had the drive and the spirit of 5 people and has set his sights upon joining the team.
19.
Remember the Titans (2000)
1h 53m Drama
After leading his football team to 15 winning seasons, coach Bill Yoast is demoted and replaced by Herman Boone – tough, opinionated and as different from the beloved Yoast as he could be. The two men learn to overcome their differences and turn a group of hostile young men into champions.
20.
Run Milkha Run (2013)
1h 58m Drama History
In 1966, Texas Western coach Don Haskins led the first all-black starting line-up for a college basketball team to the NCAA national championship.
22.
Without Limits (1998)
1h 57m Drama Romance
The film follows the life of famous 1970s runner Steve Prefontaine from his youth days in Oregon to the University of Oregon where he worked with the legendary coach Bill Bowerman, later to Olympics in Munich and his early death at 24 in a car crash.
23.
Million Dollar Arm (2014)
2h 4m Drama
In a last-ditch effort to save his career, sports agent JB Bernstein (Jon Hamm) dreams up a wild game plan to find Major League Baseball's next great pitcher from a pool of cricket players in India. He soon discovers two young men who can throw a fastball but know nothing about the game of baseball. Or America. It's an incredible and touching journey that will change them all — especially JB, who learns valuable lessons about teamwork, commitment and family.
1h 47m Drama
The inspirational tale of the grandfathers of the fitness movement as we now know it, Joe & Ben Weider. Battling anti-Semitism, racism and extreme poverty, the brothers beat all odds to build an empire & inspire future generations.
25.
The Greatest Game Ever Played (2005)
2h Drama
A biopic of 20-year-old Francis Ouimet who defeated his golfing idol and 1900 US Open Champion, Harry Vardon.
26.
Bobby Jones: Stroke of Genius (2004)
2h Drama
The story of golf icon and legend, Bobby Jones, who retired from competition at the tender age of 28.
2h 8m Drama
Al Stump is a famous sports-writer chosen by Ty Cobb to co-write his official, authorized 'autobiography' before his death. Cobb, widely feared and despised, feels misunderstood and wants to set the record straight about 'the greatest ball-player ever,' in his words.
1h Animation Family
In their new home of Fixham Harbour, Bob and the team set to work tackling exciting new building jobs, and making new friends. But when Spud and Scrambler learn of an amazing treasure, the pirate Brickbeard's Golden Hammer, hidden somewhere in Fixham they decide that building can wait, and they must find the hammer to give to Bob. Help them follow the clues and find the Golden Hammer in this all-new special !
2h 14m Drama History
Newly elected President Nelson Mandela knows his nation remains racially and economically divided in the wake of apartheid. Believing he can bring his people together through the universal language of sport, Mandela rallies South Africa's rugby team as they make their historic run to the 1995 Rugby World Cup Championship match.
2h 15m Drama History
When college coach Herb Brooks is hired to helm the 1980 U.S. men's Olympic hockey team, he brings a unique and brash style to the ice. After assembling a team of hot-headed college all-stars, who are humiliated in an early match, Brooks unites his squad against a common foe: the heavily-favored Soviet team.
explore
Check out more list from our community